VICTIMS IDENTIFIED IN PLANE CRASH AT YAMPA VALLEY REGIONAL AIRPORT

Yampa Valley regional Airport has released the names of the individuals who were on board the small plane that crashed at Yampa Valley Regional Airport yesterday.  The plane was carrying a couple and their three kids from Corpus Christie, Texas, and crashed when it tried to land in the middle of a snow storm.  The pilot, 76-year old Hans Vandervlugt and the mother Gaby Humpal were killed in the crash.  10-year old Sara Humpal, 13 year old Dillon Humpal, 18 year old Tad Humpal, and their father Scott Humpal were taken to Yampa Valley Medical Center in Steamboat, where all four are still hospitalized.  Scott, Tad and Dillon are listed in fair condition, while Sara is listed in critical condition.  Investigators from the National transportation Safety Board are on site.  The airport was shut down until about 7 this morning.
AGENCIES WARN OF DANGEROUS AVALANCHE CONDITIONS IN COLORADO'S BACK COUNTRY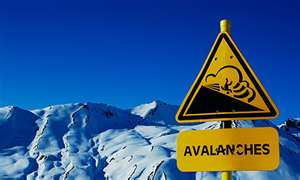 The Colorado Avalanche Information Center says avalanche conditions in the state's back country are the most serious they've been in recent memory.  The CAIC and the U-S Forest Service are urging skiers, snowboarders, cross country skiers, snowmobilers and other back country enthusiasts to use extra caution when playing in these areas.  There were several instances of people encountering avalanches last week, including two fatalities and several serious injuries.  Many of those injuries were to very experienced back country travelers.  The two organizations are reminding people to travel in groups, and carry appropriate avalanche safety equipment.  If you are planning a trip to the back country, you can check current conditions online at the Colorado Avalanche's Information Center.
LAWMAKERS BLOCK EFFORTS TO TAKE AWAY LOCAL CONTROL IN OIL AND GAS ISSUES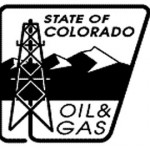 The state-local struggle over regulation of oil and gas drilling shifted Thursday after Colorado lawmakers killed an effort to extinguish the ability of cities and counties to set their own rules.  Senators on the Local Government Committee voted 4-1 to reject Senate Bill 88, which would have pre-empted local power to use land-use and zoning regulations to control industrial development. The bill would have given the Colorado Oil and Gas Conservation Commission unfettered power to supervise the industry.  Some residents have been attending forums, asking that drillers be required to keep greater distances from homes and schools, conduct baseline water and air tests, and adhere to environment-friendly practices.  Elected leaders in Colorado Springs and Longmont responded by passing drilling moratoriums, and others are considering similar regulations.  The local government intervention has led to an uneasy standoff with COGCC state regulators, who have established comprehensive rules to try to protect the environment statewide. State Department of Natural Resources officials oppose rule-making by towns and cities, arguing that a mosaic of local regulation would be inefficient. They advocate a consistent statewide approach.
OHV GROUPS TO DISCUSS TRAIL MAPPING AT WORKSHOP TOMORROW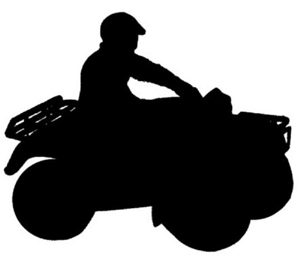 The Moffat County Commissioners will host a meeting tomorrow afternoon to discuss Off Highway Vehicle Trail mapping.  There will be several OHV groups represented at the workshop.  Tomorrow's agenda includes getting the several groups acquainted with each other, reviewing mapping results already underway, and discussing how the information gathered will be used.  The meeting is part of a large effort between several counties in Northwest Colorado and Northeast Utah, to create an extensive mapping system for Off Highway Vehicle users.  It will be held in the mail level conference room of the Moffat County Courthouse at 2:30 tomorrow afternoon.
APPEALS COURT WON'T REHEAR ROADLESS RULE CASE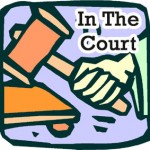 The 10th Circuit Court of Appeals has struck down Wyoming's attempt to get the court to rehear the case establishing the 2001 Roadless Area Conservation Rule.  Trout Unlimited is hailing the ruling, saying it guarantees millions of backcountry acres will remain protected and continue to provide some of the finest habitat for fish and game.  Trout unlimited is also working with the state of Colorado and the Forest Service on a Colorado Roadless Rule that would govern the state's roadless areas.  Lower courts had said the rule violated other federal environmental regulations, such as the Wilderness Act and the National Environmental Protection Act. The new ruling ends a decade long battle.
MORE SIGNATURES SUBMITTED FOR MARIJUANA POSSESSION LEGISLATION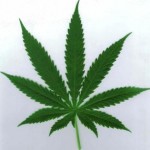 A campaign to legalize limited possession of marijuana in Colorado turned in more than 12,000 additional signatures Friday in a last-chance effort to make the ballot this year.  Earlier this year, the campaign turned in more than 163,000 signatures in the hopes of putting its initiative on the ballot. Initiatives must gather 86,105 valid signatures to go before voters. After the Secretary of State's office went line-by-line through the marijuana campaign's petitions, it counted only 83,696 valid signatures.  The campaign was then given a two-week grace period to collect the extra 2,400 signatures to make the ballot. If it fails, its supporters would have to start the initiative process from the beginning.  The proposed initiative would legalize possession of up to 1 ounce of marijuana in Colorado for people 21 and older and would allow adults to grow up to six marijuana plants in their homes. It would establish a regulatory framework for pot shops – which could sell large quantities of marijuana – but it would also allow communities to ban the businesses. It would also allow for the growing of industrial hemp.  All those activities would remain illegal under federal law.  The proposed initiative is one of three marijuana-legalization measures working toward the 2012 ballot. The other two, which have not turned in petition signatures yet, would legalize unlimited marijuana possession for adults.
EMPLOYER CREDIT CHECK MEASURE UP FOR DEBATE TODAY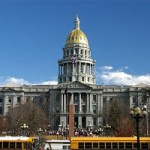 The Employment Opportunity Act, intended to prohibit abusive credit check practices that unfairly limit a Coloradan's ability to find employment, is scheduled for debate on the Senate floor today.  Proponents say using credit checks can detrimentally affect many citizens who have poor credit scores due to circumstances outside of their control. Supporters say about 25.5 percent of Americans currently have poor credit compared with a historical average of 15 percent, and it is estimated that up to 60 percent of employers currently run credit checks on prospective employees. Credit reports can contain inaccurate information, provide misleading indicators about a person's financial responsibility, and fail to account for unavoidable circumstances such as illness, identity theft, or job loss. The Employment Opportunity Act would prevent workers from being denied employment based on incomplete and potentially faulty information.
SENATE APPROVES COLORADO ENTREPRENEUR ACT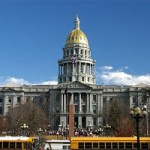 Friday, the Senate approved SB 58, the Colorado Entrepreneur Act. The legislation is expected to help Colorado increase the availability of venture capital to generate new businesses and jobs at existing businesses, by establishing the Venture Capitol Advisory Board. Many of Colorado's neighbors have state venture capital fund programs including Utah, Arizona, New Mexico, Kansas, and Oklahoma, but Colorado does not. This board will examine current obstacles facing our state and develop strategic methods for increasing the availability of capital in Colorado. The board will develop a report for state leaders detailing current levels of venture capital, similar programs in other states and will identify measures that can be taken to support investment in Colorado.

In high school sports:
Over the weekend:
At the state wrestling tournament:
Hayden had 4 medal winners in 2-A.  T-Lane Mazzola took 6th, Ryan Domsom and Nick Williams placed 4th, and Chad Terry took 2nd.  Rangely's Patrick Brown placed 6th in his weight class.  And Meeker's Justin Hardy placed 3rd.
In 3-A, Middle Park's Brian Macchione is the state champion for the 195 pound division.  Adam Visconti took 5th.
There were no placers in 4-A from Northwest Colorado.
In Basketball:
The Moffat County girls defeated Steamboat, while the boys lost.
Meeker's boys and girls both topped Rangely and West Grand.
The Soroco boys beat Debeque.  The girls beat Battle Mountain.
Little Snake River Valley's boys beat HEM and Encampment.
Rangely's girls lost to Paonia.
In hockey:
Steamboat fell to Ralston Valley.
In Nordic skiing:
Steamboat's boys and girls both placed 2nd at the state meet in Minturn.
Tomorrow:
In basketball:
Hayden hosts Soroco in the opening round of the district tournament.  The girls play at 5:30 and the boys at 7.
The Steamboat boys play at Evergreen at in the first round of the state tournament.