B.L.M. REMINDS OFF ROAD ENTHUSIASTS TO STAY ON DESIGNATED TRAILS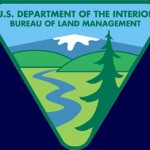 Due to a lack of snow, the BLM is reminding off-highway vehicle users that travel within public lands in the Little Snake Field Office Management Area is restricted to existing roads and trails.  While motorized access is allowed on the majority of public lands in the area, riders need to remember to stay on those trails and roads that already exist.  Wilderness Study Areas, the Serviceberry, Fly Creek, and Emerald Mountain Special Recreation Management Areas, the Maybell Uranium Pit, and the Irish Canyon Area of Critical Environmental Concern are completely off limits.  However, the Little Snake Field Office specifically manages the South Sand Wash Basin as an area open to off-road motorized use.  If you have questions, call 826-5000.
STEAMBOAT CHRISTIAN HERITAGE SCHOOL CHANGES ITS NAME

The Christian Heritage School in Steamboat is changing its name.  The change isn't all that drastic.  In fact it's more of a rearrangement of the name to Heritage Christian School.  School officials say the change is a more accurate reflection of the school's mission, personality and culture.  The change comes with a new logo.  The new brand will be a part of a spring time effort to recruit more students, and increase enrollment.
"NOT SO WINTER FEST" TAKES PLACE TOMORROW IN CRAIG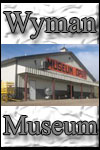 The 1st Annual "Not So Winter-Fest" takes place at the Wyman Living History Museum tomorrow.  The museum's annual "Winterfest" was spoiled this year, by a lack of snow.  Snowmobile races have been cancelled and replaced with Draft Horse competitions.  Although Mother Nature has finally brought snow to Northwest Colorado this week, planners had to start coming up with alternatives a few weeks ago.  The event will feature ice sculptures, activities for kids and adults, a sled hill, the draft horse competition, and food, including the Craig Chamber's annual chili cook-off.  Admission is free.
LAWMAKERS MOVE TO SCALE BACK SCHOOL "ZERO TOLERANCE" LAWS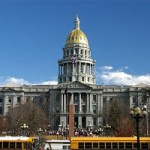 A bipartisan effort to scale back "zero tolerance" laws for school discipline got its first hearing in a State Senate committee yesterday.  The idea isn't to let kids off the hook for misbehaving, but to make sure that only the most serious cases end up being handled by law enforcement.  SB 46 would require mandatory expulsion and police involvement only in cases involving firearms in schools.  That punishment has been required for far less according to the bill's sponsors.  The sponsors said 100,000 cases had been referred to police by Colorado schools over the past 10 years.  Under SB 46, districts would get to decide when to get police involved for cases that don't involve firearms.
LAWMAKERS REJECT NEW CHILD CARE LAWS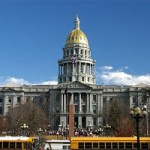 Senators have rejected a Republican proposal to limit the scope of how Colorado regulates child care businesses.  A Senate committee killed the bill on a 6-3 vote yesterday. The legislation from Republican Kevin Lundberg would've limited the Colorado Department of Human Services to issuing regulations that deal only with health and safety. Lundberg proposed the legislation because of outcry from child care businesses about rules the department is considering that seek to promote early childhood education.  The department's rules originally would've dictated the number of crayons per box at child care businesses and the color of dolls for children. The department is no longer considering those proposals, but they're continuing to draft new rules.  Lundberg says he wanted to do away with red tape.
PROPOSED LEGISLATION WOULD TOUGHEN PENALTIES FOR HIT-AND-RUN DRIVERS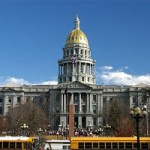 A proposal to put drivers in jail longer if they leave the scene of an accident had its first hearing before a state house committee yesterday.  Lawmakers considered testimony on the Stop Hit and Run Act before the House Judiciary Committee.  The bill's sponsors say the act would get rid of a loophole in Colorado law that currently allows drunk drivers an incentive to leave the scene of an accident.  The way current Colorado law is structured, there are harsher punishments for driving drunk than for hit-and-run charges.  Anyone currently convicted of hit-and-run causing a serious bodily injury receives a class 5 felony, where Colorado sentencing guidelines say criminals should serve anywhere from one to three years.  Under the bill's proposed classification, hit-and-run drivers would get class 4 felonies, carrying sentences from two to six years in prison.  The bill has bipartisan support, yet there are concerns over a high price tag for increased jail time for offenders.
MEDICAL MARIJUANA ACTIVISTS ARE FRUSTRATED WITH OBAMA'S FLIP-FLOP ON PROTECTIONS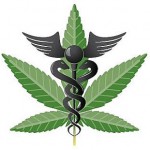 Medical marijuana advocates are frustrated with the Obama administration.  Yesterday, in front of the president's Colorado campaign headquarters in Lakewood, a group of them outlined their plans for what they're calling the Patient Voter Project.  They say the president has not lived up to his promises about the medical use of the drug, and they are trying to protect patient's rights.  This comes at a time when the U.S. Attorney's office in Colorado is moving closer to actively seizing properties housing medical marijuana businesses that are deemed to be too close to local schools.  The local headquarters for the Obama campaign has refused to comment on the Patient Voter Project.
LAWMAKERS ASK I.R.S. TO INVESTIGATE TAX EXEMPT GROUPS' CAMPAIGN ACTIVITIES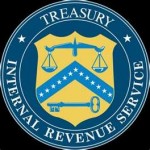 A number of national lawmakers have asked the IRS to investigate whether organizations claiming tax exempt status are engaging in a significant amount of campaign activity.  The legislators want the IRS to prevent the abuse of the tax code by making sure organizations considered non-profit aren't engaged in election activity, specifically that they're not contributing campaign funds.  The request isn't random.  The lawmakers say the IRS has been lax in allowing non-profits to be part of political campaigns.  They say one of the most glaring examples is Karl Rove's non-profit "social welfare" charity, which they claim exists primarily to elect and defeat specific political candidates.  They say the group provides an loophole in donor anonymity laws.  The IRS has not responded.
MARDI GRAS AND FATHER DAUGHTER DANCES TO BE HELD TONIGHT IN CRAIG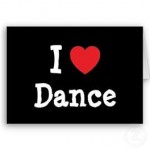 Dancing is available tonight in a couple of different Craig locations.  Saint Michael Catholic Church will hold a Mardi Gras dance tonight.  Dinner is also part of the evening.  Tickets are $15 for adults and $6 for kids between 5 and 12 years old.  Dinner starts at 6, with dancing at 7.  Craig Christian Church is also holding a dance, specifically for fathers and their daughters.  The Father-Daughter dance starts at 6:30 and costs $7 per person.
COUPON CLASS TO BE HELD IN MEEKER NEXT WEEK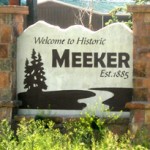 The Eastern Rio Blanco Metropolitan Recreation District is determined to help residents save money in hard economic times.  Next week, the district will hold a class focused on coupon clipping.  Representatives of the district say they will teach people how to clip, organize, and store coupons efficiently.  They're also asking local businesses to get involved by providing coupons for their businesses.  Any business wishing to participate must make those plans with the district by Monday.  If you have any questions, or if you would like your business to participate, call 878-3403 or 878-5510.

In high school sports:
Yesterday:
In wrestling:
Nathan Parks of Steamboat and Garrett Stewart of Moffat County lost their first round 4-A matches and will continue in the consolation rounds today.  In 2-A North Park sends 1 to the second round, Meeker sends 1, Hayden sends 4, Soroco sends 1 and Rangely sends 2.  All other 2-A wrestlers will wrestle in consolation rounds today.
In Nordic skiing:
Steamboat's boys and girls teams are in 1st place following the first day of the state meet in Minturn.
Today:
In wrestling:
The state tournament continues in Denver.  Coverage on KRAI starts at 9:45.  You can also listen online at krai.com.
In Basketball:
Moffat County travels to Steamboat.  The girls play at 6 and the boys at 7:30.
Meeker hosts Rangely.  The girls tip off at 5:30 and the boys at 7.
The Soroco boys are on the road to play Debeque at 6:30.
The Hayden boys play at Vail Mountain at 6:30.
Little Snake River Valley goes to HEM.  The girls start at 7 and the boys at 8:30.
In Nordic skiing:
Steamboat continues at the state meet in Minturn.
Tomorrow:
In wrestling:
The state tournament wraps up in Denver.  Coverage tomorrow on KRAI starts at 2:30.  You can also listen online at krai.com.
In basketball:
Little Snake River Valley hosts Encampment.  The girls tip-off at 3 and the boys at 4:30.
The Soroco girls host Battle Mountain at 2:30.
Rangely travels to Paonia.  The girls play at 2:30 and the boys at 4.
Meeker goes to West Grand.  The girls start at 2:30 and the boys at 4.
In hockey:
Steamboat is on the road to RalstonValley for a game at 3.