POWER OUTAGE NEAR HAMILTON AFFECTS 175 CUSTOMERS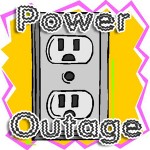 A power outage in Moffat County took 175 customers offline for about 4 hours yesterday.  According to Yampa Valley Electric crews, a tree fell across a power line just north of the Hamilton Post Office at around 11 yesterday morning.  There's no indication of why the tree fell.  Craig Fire/Rescue responded, but the incident didn't cause any fires.  Most of the power was restored by 3 yesterday afternoon.
SENATORS DEMAND IMPROVEMENTS TO "POSTAL MODERNIZATION" BILL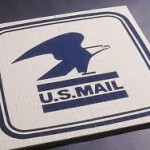 27 U-S senators have come together to demand significant improvements to a bill to modernize the U-S Postal Service.  In a letter to a senate panel that oversees the Service, the senators suggested specific measures to preserve first-class and Saturday delivery, and stop wholesale closings of rural postal centers.  The senators say their plan would allow the Postal Service to continue regular operations without having to limit their services.  They say that is key, because businesses and individuals who are unhappy with the service will likely turn to private mailing facilities, with no intention of coming back.  The bill's key component is allowing post offices to provide additional services, such as the sales of hunting and fishing licenses.  Reports say there are around 220,000 people that could be left out of work nationwide, should post office closures continue.
MEDICAL MARIJUANA INDUSTRY MUST DEAL IN CASH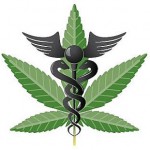 An effort to help Colorado's hundreds of medical marijuana businesses get bank accounts failed yesterday.  Banks won't do business with the industry because it would be considered money laundering since marijuana is a controlled substance under federal law.  State Senate Bill 75 would have allowed dispensaries and patients to join financial co-ops, which would run just like credit unions.  The bill died in the Senate Finance Committee by a 5-2 vote last night.  Those in the medical pot business say it would have kept them from dealing in cash, which they argue is dangerous.  The banking industry came out in opposition to SB 75, warning that the federal government would certainly step in to shut down any co-op serving the medical marijuana industry.  Some in the medical marijuana industry would welcome having a co-op targeted by federal law enforcement as a reason to get the issue into court.
GOVERNOR SET TO SIGN NEW TEACHER TENURE RULES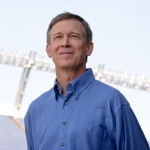 New teacher tenure rules in Colorado await the governor's signature before education officials implement four-tier ratings for teachers.  The state Senate gave final approval to teacher tenure rules on a 35-0 vote yesterday. Governor John Hickenlooper had until today to sign the rules into law. The tenure rules also set up evaluation standards for school principals. Statewide tenure rules were hotly contested two years ago, but the state Board of Education approved evaluation rules that were accepted by both teachers and activists calling for more accountability.  The final rules had wide bipartisan support. The new teacher evaluations use test scores and other factors to determine which teachers receive employment protections some call tenure.  The evaluations will be tested next school year.
SENATE PASSES "HIRE COLORADO" ACT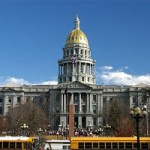 Yesterday, the Senate Local Government Committee approved Senate Bill 1, the HIRE Colorado Act. The HIRE (Helping Individuals Realize Employment) Colorado Act is designed to create jobs for Coloradans by giving a preference to companies seeking state contracts when those companies agree to employ mostly Colorado workers, certify that they are providing those workers with quality benefits, and offer access to a federally qualified apprenticeship training program. Supporters say the legislation will aid Coloradans in not just finding employment, but employment with adequate medical and retirement benefits and the opportunity to advance.  Currently 26 states offer some sort of preference process for state contracts. The HIRE Colorado Act is a key component in the Senate Majority's "Colorado Works Jobs package," a series of bills that will be introduced throughout the session focused on continued job creation and economic growth.
SENATE COMMITTEE AGREES ON INCENTIVES FOR COMPANIES BUYING AMERICAN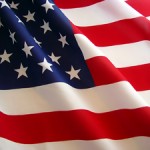 The Senate Business, Labor and Technology Committee passed Senate Bill 4, the Buy American Act, yesterday. The bill provides an incentive to companies bidding on state contracts to purchase American-made goods. The Buy American Act creates a preference for companies that are able to certify that their materials, provisions, and supplies were manufactured in the United States.  Backers of the bill say it will promote American-made goods, create American Jobs, and stimulate Colorado industry. The manufacturing industry in Colorado currently employs 125,000 Coloradans.  The Act provides a one percent incentive for companies bidding on state contracts expected to cost more than $250,000.  Through the Buy American Act, The Colorado Department of Personnel and Administration is directed to develop rules for administering and verifying a contractor's preference eligibility.
TIPTON WARNS OF NATIONAL INTERFERENCE IN 3RD CONGRESSIONAL RACE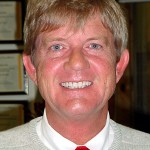 According to Representative Scott Tipton, this year's race for the 3rd Congressional District will have a lot of White House influence.  In a campaign letter, Tipton says minority leader Nancy Pelosi has targeted Colorado's 3rd District as a priority for her party.  Tipton says that means his opponent will be funded by special interest groups, such as "MoveOn.org" and the president's "Organizing For America".  While liberal groups have already started smear campaigns against Tipton, the Congressman says it's only the beginning.  He says Obama's Organizing For America offices will likely open up in Northwest Colorado cities and towns in the near future.  At this point, Tipton is the only republican running for the seat.  Democrats Sal Pace and Perry Haney are running for the democratic nomination.

In high school sports:
Yesterday:
In basketball:
Moffat County's boys and girls both beat Glenwood.
Tomorrow:
In wrestling:
Moffat County, Steamboat, Soroco, Hayden, Meeker, and Rangely will all send wrestlers to the state tournament in Denver.  You can catch all the action live on KRAI.  Our broadcast starts at 2:45 tomorrow afternoon.
In Nordic skiing:
Steamboat goes to the state meet in Minturn.