GOVERNMENT OFFERS ASSISTANCE FOR BUSINESSES USING BEETLE KILLED TREES
Financial lending assistance for businesses that harvest, remove, utilize or market timber from beetle-killed stands and other forested areas in northwest Colorado is now available through a loan fund from the Northwest Colorado Council of Governments, the Northwest Loan Fund and the Colorado State Forest Service.  The Forest Business Loan Fund will provide community-based financial lending capital for businesses to expand their capacity to more economically remove and use timber, develop new market opportunities, and help address employment concerns in forest-based communities.  Wood related businesses in Moffat, Routt and Rio Blanco Counties are eligible.  Funds will be available on a first-come, first-serve basis. There is no closing date to apply, but applications are encouraged to be submitted by April 30 for timely consideration.  If you would like more information, call the state forest service at 970-247-5250.
ENERGY VIDEO MADE BY ENERGY GROUPS FOCUSES ON CRAIG STATION

When the American Energy Alliance and the Institute for Energy Research were in Craig for the Energy for America Tour, they made a short video of the area.  The video expresses focuses primarily on the Craig Station of Tri-State Generation and Transmission and some of its employees.  The Craig Station is reliant on the coal industry, which has been threatened by the environmental movement.  The video explains how the power plant uses clean coal technology to produce power, and goes on to speculate what would happen to Craig, should future burdensome regulations cause the plant to close.  The video has been seen on social media sites.  You can view it here.
STATE OF THE COUNTY TICKETS ARE ON SALE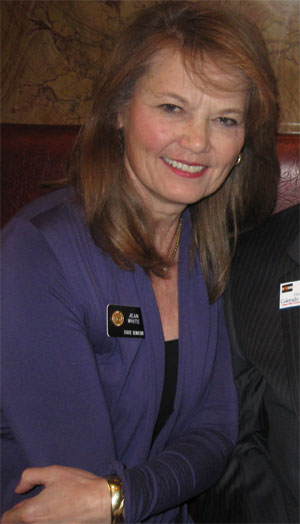 Senator Jean White will be the keynote speaker at the State of Moffat County event later this month.  Tickets are on sale now for the event.  Representatives of Moffat County, the City of Craig, and the Craig Chamber of Commerce will report on their activities over the last year, as well as future plans.  Senator White will give a legislative update.  Dinner and desert will be served and a cash bar will be available.  You can get your tickets at the Craig Chamber, or by clicking here.  The event takes place February 24th from 6 to 9 at the Holiday Inn of Craig.  Tickets are $40 for chamber members and $50 for non-members.
WEATHER PERMITTING, SLASH PILES WILL BE BURNED THIS WEEK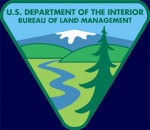 Fire managers from the Northwest Colorado Fire Management Unit are planning to burn about 25 piles of ponderosa pine slash tomorrow or Thursday, if weather permits. The project area is seven miles west of Greystone on Bureau of Land Management public land in western Moffat County. It's expected to be completed in one day.  The piles are located within the perimeter of a larger planned prescribed burn and are being burned now in order to reduce an overabundance of burnable material. This will make the larger prescribed fire project safer and less costly. Smoke may be visible from Highway 318.  Weather and fuel-moisture conditions will be closely monitored, and the burn will only be initiated if conditions are ideal.
REPUBLICAN LAWMAKERS AREN'T IMPRESSED WITH PRESIDENT'S BUDGET PROPOSAL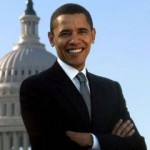 President Obama's budget proposal, which has just been released, is receiving a lot of criticism from GOP lawmakers.  Representative Scott Tipton issued a statement that said the proposal still fails to reduce the national debt, increases spending, and adds $1.9 trillion in new taxes.  Tipton also says the proposal fails to address the imminent bankruptcy of critical programs for seniors, like Medicare and Social Security.  Republican lawmakers in Wyoming echo those sentiments.  They say the president's budget spends too much, taxes too much, borrows too much, and is full of promises that can't be kept.
COURT RULES STOLEN GUNS DON'T COUNT AS DEADLY WEAPONS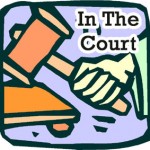 The Colorado Supreme Court has ruled that guns stolen during a burglary are not classified as deadly weapons.  The court threw out the first-degree burglary conviction of Mark Montez and ordered his conviction reduced to second-degree burglary. Montez was convicted of breaking into a Lakewood home in 2005 and stealing money and two shotguns.  The court yesterday said the legislature has not classified firearms stolen in burglaries as deadly weapons, regardless of the manner intended to use them.
BILL WOULD LIMIT USE OF CREDIT CHECKS BY POTENTIAL EMPLOYERS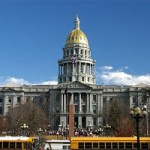 Yesterday, the Senate Judiciary Committee approved Senate Bill 3, the Employment Opportunity Act, sponsored by Senator Morgan Carroll. The Employment Opportunity Act prohibits abusive credit check practices that can unfairly limit a Coloradan's ability to find employment. Many employers currently use a credit report as a hiring factor. Senate Bill 3 prohibits employers from using credit report information unless it is directly related to the position for which a candidate is applying, such as a money or asset management role. If the employer decides not to hire an individual based on information from their credit report, they must disclose this to the applicant. The employer also may allow a prospective employee to explain any negative information on the report. Employers found in violation of this law would be subject to civil penalty. Seven other states have enacted similar laws to prevent credit report discrimination.
TASK FORCE TO STUDY PROBLEMS WITH HOME OWNERS ASSOCIATIONS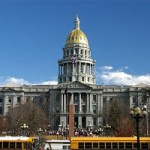 A Colorado task force studying problems with homeowner associations says continuing conflicts and complaints are prompting demands for state regulation.  Chris Pacetti of the Rocky Mountain Chapter of the Community Associations Institute says his group is trying to establish a level of professionalism and performance in the industry following complaints that included embezzlement and incompetence.  Criminal-background checks, training and licensing are under consideration.  Colorado lawmakers created a resource center in 2010 to handle about 500 complaints last year.  The state estimates 2 million people in Colorado live under more than 8,000 HOAs.
LAWMAKERS VOTE TO STRENGTHEN THE STATE'S KEY INDUSTRIES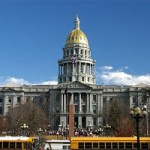 The Senate Business, Labor and Technology Committee approved bipartisan legislation yesterday sponsored by Senators Rollie Heath and Mark Scheffel to strengthen and grow Colorado's key industries as part of the state's larger economic development plan. Senate Bill 144 directs the Colorado Office of Economic Development and International Trade to work with stakeholders to develop a strategy to support job creation and growth in Colorado's key industries. The state's key industries were identified in an independent analysis of state economic data including wages, gross domestic product, and employment figures. Senate Bill 144 builds upon Governor John Hickenlooper's Colorado Blueprint, a bottom up approach to economic development, designed to make Colorado more economically competitive.

In high school sports:
Today:
In basketball:
Moffat County hosts Glenwood.  You can catch those games live on KRAI, with the pre-game at 5:45.  The girls play at 6 and the boys at 7:30.