5-YEAR OLD GIRL SERIOUSLY HURT IN ROUTT COUNTY ACCIDENT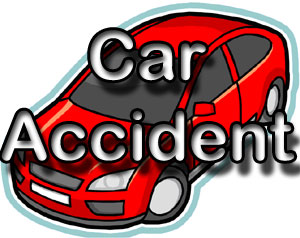 A 5-year old girl was seriously injured in a car crash on Routt County Road 55 Saturday afternoon.  State Troopers say Tanner Copeland veered into the opposite lane when negotiating a curve on the slushy gravel road, and sideswiped an oncoming pick-up truck.  The driver of the pick-up, Kenneth Nachtman, and his passenger were not injured.  Copeland and his two passengers, a three year old boy and a 5 year old girl were taken to Yampa Valley Medical Center.  Copeland and the boy were treated for minor injuries and released, while the girl was eventually taken to Children's Hospital in Denver with unspecified serious injuries.  Reports say she is in good condition.  Both children were in child seats.  Copeland was issued a summons for careless driving resulting in bodily injury.
C-DOT TO HOST MEETING ON BRIDGE REPLACEMENT PROJECT WEST OF STEAMBOAT
The Colorado Department of Transportation is inviting the public to a meeting to discuss a bridge replacement on Highway 40 near Steamboat.  The bridge that carries Highway 40 over the East Fork of the Elk River, about 8 miles west of Steamboat, is being replaced, because it has been deemed functionally obsolete.  The project is being funded by the Colorado Bridge Enterprise, and construction is expected to begin in the spring of 2013.  The purpose of the meeting is to present the current design and detour configuration to the public.  It will be held March 1st at 9 in the morning in the Commissioners Meeting Room of the Routt County Courthouse downtown.  You can also find out more about the project by clicking here.
BLM TO HOLD PUBLIC INPUT MEETING FOR SAGE GROUSE PLAN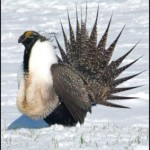 The federal Bureau of Land Management wants to hear from the public about its sage grouse protection effort in Colorado.  The agency is drawing up a plan to include sage grouse conservation measures into its resource management plans for offices covering about 1.8 million acres in Colorado. A meeting is planned tomorrow at 4 at the Little Snake Field Office in Craig.  Interior Secretary Ken Salazar has promised new greater sage grouse conservation rules aimed at protecting sagebrush habitat in 10 western states for the bird.  The federal government announced in 2010 that sage grouse deserve protection under the federal Endangered Species Act but held off listing the bird immediately because other species were of more immediate concern. A final determination whether to list them is due by late 2015.
STATE SENATE APPROVES MEASURE TO SET TUITION RATES FOR ILLEGAL IMMIGRANTS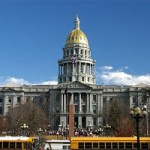 Colorado's Democratic Senate gave preliminary approval Friday to a measure that would set a new tuition rate for residents who are illegal immigrants.  Republicans weren't swayed. This year's immigrant tuition proposal survived on a party-line vote, but it's still unclear whether the proposal will meet its death in the Republican House, as it did last year.  The bill would create a new "standard tuition" rate – higher than in-state tuition but lower than out-of-state tuition. Legislative analysts projected that some 500 illegal immigrants who reside in Colorado would use the new rate.  Democratic supporters argued Friday the new "standard tuition" won't cost taxpayers, and could attract new revenue to the schools.  After one more ceremonial vote, the tuition measure goes to the House. Republicans have a one-vote majority and the bill's outcome could hinge on legislative nuance, such as which committee considers the bill.
SUPREME COURT SAYS PROBATIONER CAN'T USE MEDICAL MARIJUANA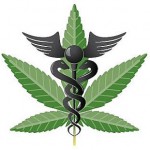 Probationers in Colorado may not use medical marijuana, even if they have a medical-marijuana identification card authorizing them to do so, the Colorado Court of Appeals has ruled.  The court overturned 18th Judicial District Judge Carlos Samour's decision to allow Leonard Charles Watkins, who was sentenced to six years' probation for felony sexual exploitation of a child, to use medical marijuana.  Senior Deputy District Attorney David Jones of the 18th Judicial District appealed Samour's decision.  The appeals court found that Colorado's Medical Use of Marijuana Amendment does not permit a court to exempt a probationer from complying with federal law, which outlaws possession and use of marijuana.  Denver medical-marijuana attorney Sean McAllister said he intends to appeal the case to the Colorado Supreme Court and is in talks with Watkins to represent him.
KRAI STARTS STATE WRESTLING COVERAGE THURSDAY

KRAI's wrestling broadcast from the High School State Championships will be Thursday, Friday and Saturday. Live coverage of the 2-A first round matches will begin at 2:45 Thursday afternoon when our new broadcast team of former NCAA National Champion, Tanner Linsacum, and Steve Linsacum will call the action and bring their unique perspective to listeners in Northwest Colorado on 93.7/102.3 KRAI and to listeners across Colorado and worldwide at KRAI.COM.

In high school sports:
In wrestling:
In 2-A Rangely will send 4 wrestlers to the State Tournament in Denver this week.  Soroco sends 2, Meeker takes 4 and Hayden will send 7.
In 4-A Moffat County and Steamboat will each send 1 wrestler.
Over the weekend:
In basketball:
Soroco's boys and girls lost to both Hayden and Meeker.
The Hayden boys and girls also beat West Grand.
Little Snake River Valley boys and girls beat Cokeville.  The boys also topped Farson.
Steamboat 's boys and girls topped Palisade and lost to Delta.
The Moffat County girls defeated Delta and Palisade, while the boys lost to both.
In hockey:
Steamboat fell to Chatfield and beat Monarch.
In Alpine skiing:
Steamboat's boys and girls both placed 2nd in Aspen.
Tomorrow:
In basketball:
Moffat County hosts Glenwood.  The girls play at 6 and the boys at 7:30.