COLORADO PRECINCT CAUCUSES TO BE HELD TONIGHT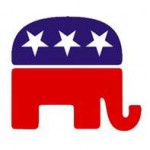 Colorado's precinct caucuses are tonight.  Delegates will be chosen tonight to represent the various precincts at next month's County caucuses.  The county caucuses are held to determine which candidates will be listed on the August primary election ballot, and in what order.  There are several precinct caucuses in each county.  Those planning to attend can find the various caucus locations listed below.  All caucuses start at 7 tonight.
Moffat County (click the link)
Routt County
Location                                                                                                       Precincts
Anchor Way Baptist Church, Steamboat II
40650 Anchor Way Steamboat Springs                                               3
Hayden High School
495 West Jefferson Hayden                                                                        2, 5
Home of Del and Nina Lockhart
1084 Village Lane Steamboat Springs                                                     11, 12
Home of Jack and Geneva Taylor
31745 Soda Creek Rim Road Steamboat Springs                                4
Home of Moose Barrows
30015 County Road 14 Steamboat Springs                                            6,7
North Routt Fire Station #2
61915 County Rd. 129 Hahns Peak                                                            1
Oak Creek Town Hall
129 Nancy Crawford Blvd. Oak Creek                                                      8, 9
Routt County Courthouse
522 Lincoln Ave. Steamboat Springs                                                 13, 14, 15, 16, 17, 18
Yampa Town Hall
56 Lincoln Ave. Yampa                                                                                     10
Rio Blanco County
Precincts 1 and 2 will meet at Rangely Town Hall at 209 E. Main Street.
Precincts 3 and 4 will meet at the C.S.U. Extension Office at 700 Sulfur Creek Road in Meeker.
Precinct 5 will meet at the Piceance Creek Community Center at 23404 Rio Blanco County Road 5.
G.O.P. CANDIDATES VISIT COLORADO ON EVE OF PRECINCT CAUCUSES

Three of the four Republican candidates for president visited Colorado yesterday, trying to pin down support in today's precinct caucuses.  Mitt Romney, Rick Santorum and Newt Gingrich all stopped in Colorado for campaign events yesterday. Only Ron Paul was absent from the state on the eve of the caucus.  Republicans say they've been getting plenty of phone calls in recent days from campaigns seeking their support. Today's precinct caucuses are nonbinding, but they can show support for the various campaigns.  Romney drew the largest crowds. He hit a number of enthusiastic applause lines speaking at Arapahoe High School in Centennial. Romney's speech focused on attacking President Obama, ignoring his GOP opponents altogether.  Gingrich and Santorum both attended an energy summit at the Colorado School of Mines in Golden.  Polls show Romney in the lead with Santorum likely to finish second, ahead of Newt Gingrich.
WATER TREATMENT FACILITY PROPOSED FOR THE PICEANCE BASIN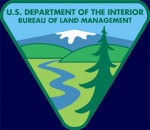 The Bureau of Land Management is asking the public to comment on a proposal to construct a facility in the Piceance Basin that would treat produced water from oil and gas development, and discharge it into Yellow Creek.  The proposal calls for the plant to be built about 20 miles west of Meeker.  It would treat up to 24,000 barrels a day of produced water, while discharging up to 18,000 barrels into Yellow Creek per day.  It would require construction of pipelines, power line, and six acres of land and structures.  If approved, construction would begin next year.  Colorado Parks and Wildlife would also have to give their approval.  A link to a copy of the proposal can be found here.
B.L.M. TO HOLD SAGE GROUSE MEETING IN CRAIG THIS AFTERNOON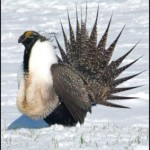 A meeting will be held in Craig this afternoon to discuss ways to keep the greater sage grouse off the endangered species list.  The BLM is preparing an environmental impact statement on proposed new conservation measures, and will go over their plans with those who show up to today's meeting.  Nearly 2-million acres of land, from Grand Junction to Kremmling, is listed as habitat for the greater sage grouse.  Today's meeting will be held at the Little Snake Field Office in Craig at 4.  Comments will be accepted through February 22nd.
ANTLER COLLECTORS WARNED NOT TO DISTURB WILDLIFE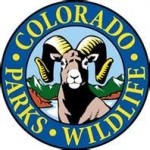 Colorado Wildlife Officials are warning antler hunters to do their collecting without disturbing the actual wildlife this spring. Colorado Parks and Wildlife officials say many people get an early start on collecting shed antlers in the spring.  But they say that's a bad time for deer and elk to be disturbed.  The animals are more vulnerable to starvation, and wildlife managers are worried that careless or aggressive collecting can severely stress wintering animals.  They also say the activity can cause animals to destroy fences and damage crop supplies, by driving them onto private property.  While it IS legal to collect shed antlers in Northwest Colorado, wildlife managers are simply asking collectors to consider the wildlife.
STATE PARKS TO VOTE ON FINAL MERGER PLAN THIS WEEK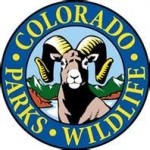 The Colorado Parks and Wildlife Commission will vote on the final implementation plan for the merger between Colorado State Parks and the Division of Wildlife at its monthly meeting in Denver Thursday.  The merger began in April, and is intended to increase efficiency, while reducing redundancies between the two agencies.  The final merger implementation plan covers many aspects, including capitol development, customer service, field operations, financial services, invasive species, and more.  The public will be offered a final opportunity to comment on the plan before the Commission will be asked to approve it.  You'll find the agency's full agenda for next months meeting here.
STEAMBOAT TEEN COUNCIL STARTS TEEN OF THE MONTH AWARD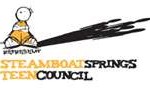 The Steamboat Springs Teen Council has started handing out "Teen of the Month" awards.  The council decided it wanted to spotlight outstanding teens in the community, and have come up with guidelines for choosing their recipients.  The teen must demonstrate that they are a valuable asset to the community, that they care about teen related matters, are committed to community service, and act as a resource for the benefit of teens.  It's not clear how teens are nominated, however winners will receive a $25 chamber gift certificate.  They will also be featured on the front page of the City of Steamboat's website for a day.  This month's winner is Brooke Metzler.  She'll be featured on the city's website on the 13th.  You can read more about Metzler and what she has done to deserve the award by clicking below.          TEEN OF THE MONTH.
SENATOR UDALL INTRODUCES LEGISLATION TO OPEN MORE PUBLIC SHOOTING RANGES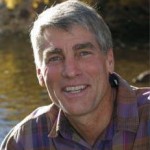 U.S. Sen. Mark Udall is urging Coloradans to sign a petition to develop more shooting ranges for the public.  Udall is also urging his colleagues to hold a hearing on his bill to develop more shooting ranges.  The Target Practice and Marksmanship Training Support Act would give states the flexibility to spend federal funds to create or improve public shooting ranges.
COMMITTEE DESIGNATES WESTERN TIGER SALAMANDER AS STATE AMPHIBIAN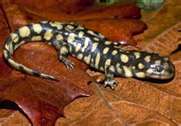 After hearing student testimony, a House committee gave initial approval yesterday to legislation that would make the western tiger salamander the state amphibian.  One young student walked in front of the lawmakers to give them a close look of the animal.  The students noted that Colorado does not have an animal designated as the state amphibian and told lawmakers the salamander is the perfect candidate because it exists in every Colorado county.  The bill now moves to the full House.

In high school sports:
Today:
In basketball:
The Moffat County boys host Basalt at 7.
Steamboat welcomes Eagle Valley.  The girls play at 6 and the boys at 7:30.
Soroco is home against Vail Christian.  The girls tip-off at 6 and the boys at 7:30.
In hockey:
Steamboat is on the road to Columbine at 3.