FEDERAL MINERAL LEASE BILL CRUISES TO FULL SENATE VOTE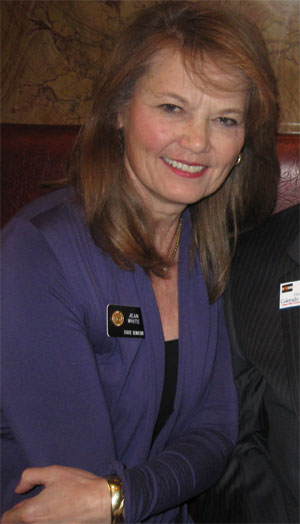 Senator Jean White's bill to allow the formation of Federal Mineral Lease Districts to receive and distribute federal mineral lease funds has cruised through a senate committee.  White says the bill is vital for rural Colorado.  She says it will increase the amount of money that districts receive from the federal government.  It will also give districts additional flexibility on when to spend the funds, giving them the opportunity to accumulate money for several years for large-scale projects.  The hope is that communities receiving federal lease funds will be able to pull themselves out of the economic downturn.  White's bill was passed unanimously by the Senate Agriculture, Natural Resources and Energy Committee, and is now headed to the full Senate.
FEDS LOOKING FOR COMMENTS ON NEW OIL SHALE DEVELOPMENT GUIDELINES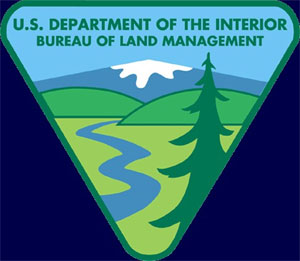 A new federal plan for oil shale development is getting the thumbs up from a sportsmen's group.  Sportsmen for Responsible Energy Development says the BLM's proposal, which would protect many key wildlife areas, is right on track, because the potential impacts of oil shale extraction haven't been thoroughly assessed.  The two species of wildlife expected to benefit most from the action are the sage grouse and the cutthroat trout.  The new federal proposal encourages companies to seek leases for research and development projects, allowing them to pursue commercial production after fulfilling terms of the research lease.  The plan would open about half a million acres in Colorado, Utah and Wyoming for oil shale development.  Public comment is being taken now on the plan.  You can see the document by clicking here.
NEW SNOW MEANS NEW WARNINGS OF AVALANCHE DANGER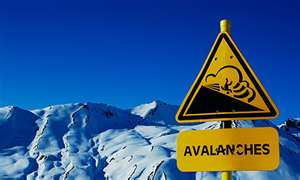 State officials say more than 3 feet of new snow that's fallen in the high country has increased the probability of large avalanches.  Although much of Northwest Colorado was missed, The Colorado Avalanche Information Center says the storm that moved across the state on Friday and Saturday fell on weak layers of snow. Human-triggered slides would break down into the deep layers, producing large avalanches with significant consequences.  The avalanche danger remains considerable in the mountains from Steamboat Springs to Pikes Peak near Colorado Springs, and includes the Vail, Aspen and Gunnison areas.
MARIJUANA QUESTION NEEDS MORE SIGNATURES TO BE PLACED ON BALLOT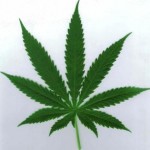 A proposed initiative to legalize limited possession of marijuana in Colorado needs more signatures to qualify for the ballot.  The Colorado Secretary of State's office announced last week that the campaign still needs about 2,400 of the over 86,000 signatures needed.  The campaign has 15 days to collect the remaining signatures.  Last month, the campaign turned in more than 160,000 signatures in boxes of petitions. But, after reviewing a sample of those signatures, the Secretary of State's office could not conclusively project whether there were enough valid signatures on the petitions for the initiative to qualify.  That meant the Secretary of State's office needed to go line-by-line through the petitions, verifying each signature.  The initiative, a proposed constitutional amendment, would legalize possession of up to one ounce of marijuana for people 21 and older. It would also allow people to grow a small number of marijuana plants in their homes.  The measure would also allow for people to open marijuana retail shops, but it would give communities the ability to ban those businesses. Lastly, it would legalize the growing of industrial hemp.  All such activities would remain illegal under federal law.
TWO WESTERN SLOPE MEN HELD ON FEDERAL FRAUD CHARGES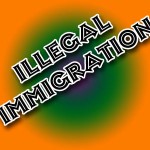 A fraudulent document operation on the Western Slope was shut down over the weekend by authorities in Eagle County.  An undercover investigation resulted in the arrest of 2Carbondalemen who were manufacturing and selling fraudulent employment documents for illegal immigrants.  Computer equipment was also seized.  Illegal documents created included fake social security cards and Resident Alien cards.  Both are being held on $5,000 bonds on federal forgery charges.  Both also have immigration holds from the U-S Immigration and Customs Enforcement Agency.
COLLEGE FINANCIAL AID SEMINAR TO BE HELD IN CRAIG SATURDAY

College bound students are invited to a free seminar Saturday, to discuss financial aid.  Colorado Northwestern Community College will host the seminar in Craig.  The seminar is part of College Goal Sunday, a national day for providing financial aid information.  Assistance will be available for those wanting to learn how to fill out all the financial aid and scholarship applications.  Those who show up need to bring their latest tax records, and have social security information on hand.  The seminar will take place Saturday from 1:30 to 3:30 at CNCC in Craig.  The contact number for more information is 824-1101.
TICKETS ON SALE FOR ANNUAL VALENTINE'S DAY EVENT AT WYMAN MUSEUM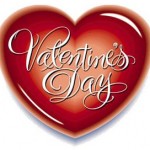 Tickets are on sale for the Wyman Museum's 4th Annual Romantic Valentine's Day Dinner.  The night will include an all-you-can-eat prime rib and crab dinner, carriage rides, live music from the Moffat County Jazz Band, a silent auction and more.  The event takes place on Valentine's Day.  Tickets are $50 a piece and can be bought at the museum.  The contact number for more information is 824-6346.

In high school sports:
Over the weekend:
In basketball:
The Hayden girls topped Plateau Valley, then lost to Paonia.  The boys fell to Plateau Valley, then beat Paonia.
Moffat County's girls beat Eagle Valley, while the boys lost.  Both teams beat Battle Mountain.
The Little Snake River Valley boys topped Manila and Saint Stephens.
Steamboat's girls beat Battle Mountain and eagle Valley, while the boys fell to both.
The Soroco girls beat West Grand.  The boys lost.  Both teams beat North Park.
In hockey:
Steamboat topped Dakota Ridge.
Tomorrow:
In basketball:
The Moffat County boys host Basalt at 7.
Steamboat welcomes Eagle Valley.  The girls play at 6 and the boys at 7:30.
Soroco is home against Vail Christian.  The girls tip-off at 6 and the boys at 7:30.
In hockey:
Steamboat is on the road to Columbine at  3.