LOCAL MAN ARRESTED ON PORN CHARGES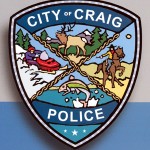 A 39 year old Craig man has been arrested, and charged with "Sexual Exploitation of a child" following a joint investigation by the Craig Police Department, the Moffat County Sheriff's Office and the FBI. The charges stem from allegations of distribution of child pornography. According to a release from the Craig Police Department; "several known images of child pornography have been identified in the case. "'Known images' are pictures that have been confirmed as child pornography by worldwide investigators and have been electronically marked for identification." Investigators are currently attempting to determine if any local children are involved.
AREA UNEMPLOYMENT RATES UP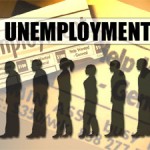 For the most part, county unemployment rates in Northwest Colorado were slightly higher at the end of December than they were the month before. In Moffat County, the rate was 7.8%, up from 7.6% in November. However the rate is down from this time last year, which was 9.2%. Rio Blanco County is showing similar numbers. December's rate was 5.4%, up from 5.1% in November, and down from 5.9% at this time last year. Routt County's rate has dipped considerably over the last month, presumably due to the ski season. December's rate was 6.3% down from 8% in November. Last December's rate was recorded at 7.9%. The state unemployment rate is 7.9% and the national rate is 8.5%.
TEA PARTY MEETING TONIGHT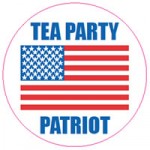 Moffat County residents are invited to meet the candidates for County Commissioner at a Bears Ears Tea Party Patriots meeting this week. The Patriots will hold a town meeting Thursday. All candidates for Moffat County Commissioner running this year are expected to be there. The public is ecouraged to show up and ask the candidates questions. The meeting is Thursday night at 7 at the Center of Craig.
MEEKER CHAMBER DINNER TOMORROW NIGHT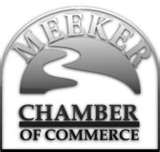 The Meeker Chamber of Commerce invites the public to their annual Chamber Dinner tomorrow. The dinner is a fundraiser for the organization, and will feature food, drinks, music, dancing, prizes, and a comedian hypnotist. The Chamber will also hand out awards for the businesses, non-profit organization, and citizen of the year. Cocktails start at 6 tomorrow night with dinner at 7. Tickets are $35 for chamber members, or $45 for non-members.
WINTER CARNIVAL HORSE EVENT REGISTRATION STARTS TOMORROW

Registration for the Steamboat Winter Carnival Horse Events will be online this year. Registration will begin at 10 tomorrow morning. . A link to the registration site can be found here.  Registration for the Non-Horse events will be done the day-of at the registration tent.
BURNING SCHEDULED IN BROWNS PARK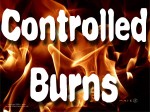 Northwest Colorado residents should note that the Browns Park staff plans to take advantage of winter weather conditions to burn piles of brush, which were created by projects to reduce the threat of damage by wildfire to the historic Two Bar Ranch, and the Cottonwood galleries located along the Green River. Smoke from the piles may be visible from Colorado Highway 318 and Moffat County Road 10 through April.

In high school sports:
Today:
In Wrestling:
Rangely competes at Grand Valley at 7.
Moffat County heads to Eagle Valley for a triangular with Eagle Valley and Delta.
Tomorrow:
In basketball:
Hayden hosts Plateau Valley.
The Rangely boys welcome Vail Mountain at 6:30.
Moffat County heads to Eagle Valley.  The girls play at 6 and the boys at 7:30.
The Little Snake River Valley boys play at Saint Stephens at 5:30.
Steamboat in on the road to Battle Mountain.  The girls tip-off at 6 and the boys at 7:30.
The Meeker boys host Debeque at 5:30.
In hockey:
Steamboat is home against Columbine at 6:30.
In girls swimming:
Moffat County competes in the Conference Championships.
In Alpine skiing:
Steamboat skis against Eagle Valley at the Beaver Creek Ski Area.