TODDLER DIES IN ACCIDENT NEAR RANGELY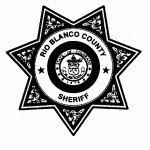 An accident on a ranch near Rangely Sunday claimed the life of a 17 month old boy.  The Rio Blanco Sheriff's Office reported that the toddler was run over by a front end loader which was being operated by the victim's father.  The child had slipped away from his mother and older sister who were all in a horse pen and walked toward the front end loader and was run over as his father who was backing up.  The child was taken to the Rangely District Hospital with massive head injuries.  The Colorado Bureau of Investigation is assisting the Rio Blanco Sheriff's Office in the investigation.  No charges have been filed and the investigation is continuing and expected to be completed by this weekend.
PINE BEETLE PROBLEM CONTINUES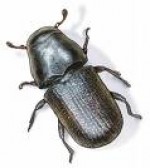 The U.S. Forest Service and Colorado State Forest Service has released the results of the annual aerial insect and disease survey in Colorado, which indicate that the most significant forest health concern continues to be the spread of the mountain pine beetle. Although an additional 140,000 acres of tree mortality were detected across the state, the epidemic has slowed down in many areas. The 2011 survey results bring the total infestation to 3.3 million acres in Colorado since the first signs of the outbreak in 1996.  Despite the increase in affected acres, the three most heavily affected National Forests — the Medicine Bow-Routt, White River and Arapaho-Roosevelt — increased efforts to diminish the epidemic. Forest Service crews and contractors removed dead trees along 275 miles of roads and 162 miles of trails.  See the full accomplishment report.
MSHA PART THREE OF "RULES TO LIVE BY"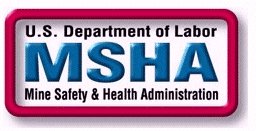 The U.S. Department of Labor's Mine Safety and Health Administration today launched the third phase of an enforcement program designed to prevent mining fatalities. "Rules to Live By III:  Preventing Common Mining Deaths" will focus on 14 safety standards that were chosen because violations related to each have been cited as contributing to at least five mining accidents and at least five deaths during the 10-year period ending in 2010.  The goal of this phase of 'Rules to Live By' is to reduce numbers of deaths and injuries by having mine operators identify and correct all hazardous conditions, confirm that violations related to these conditions are not present at mines, and ensure miners are better trained to recognize and avoid particular hazards.  During the 10-year period, violations of standards contributed to 75 coal mining deaths.  A link to all three parts of "Rules To Live By" is available here.
2012 COLORADO CAPITAL CONFERENCE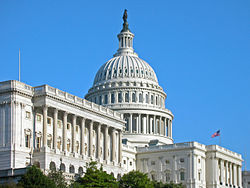 U.S. Senator Mark Udall, Colorado Mesa University and the University of Colorado yesterday announced that 100 Coloradans will be selected to attend the 2012 Colorado Capital Conference in Washington, D.C. this June.  The conference is designed to provide citizens a better understanding of the federal legislative process by giving them the opportunity to interact with members of Congress, the president's cabinet and other leaders in Washington, D.C.  According to Senator Udall, "This educational forum will give participants the knowledge and skills to join the conversation on public policy, while interacting with a group of civic-minded Coloradans and national policy makers."  Participants will be selected through an application process.  Participants will be responsible for their own airfare and accommodations plus a $300 registration fee, which will cover most meals.
TOURISM INCENTIVES OVERESTIMATED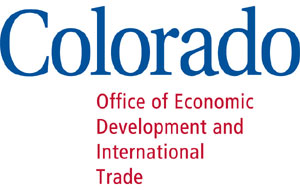 Six companies that have applied for state tourism incentives may have overestimated the number of new visitors their projects would bring to Colorado.  According to reports, an independent analyst for the state says the estimates are exaggerated and could affect the amount of financing for which local governments are eligible.  Applicants say the analyst misinterpreted a state law that allows a portion of state sales taxes generated by a project to be used to help finance projects.  The reports were prepared for the Colorado Economic Development Commission, which will decide in April which projects get incentives.

In high school sports:
Yesterday (Tues):
In basketball:
The Hayden boys beat Vail Christian 88-72
Tomorrow (Thurs):
In Wrestling:
Rangely competes at Grand Valley at 7.
Moffat County heads to Eagle Valley for a triangular with Eagle Valley and Delta.