D.A.'S OFFICE FILES CHILD PORNOGRAPHY CHARGES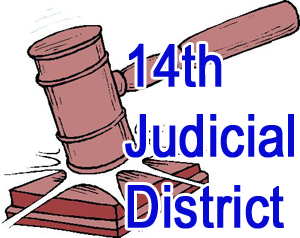 The District Attorney's Office in Steamboat has filed eight felony charges against a man accused of possessing child pornography.  Connor McShea was arrested earlier this month, after a joint investigation between the Routt County Sheriff's Office and U-S Immigration and Customs Enforcement.  McShea is charged with one count of possessing a video, 6 counts of possessing pictures, and 1 count of intention to distribute those pictures.  Prosecutors say while the various charges carry different penalties, all images and videos showed children in a sexually exploitative way.  The possession with intent to distribute charge carries the heaviest penalty of up to 12 years in prison and $750,000 in fines.
STUDY SAYS DINOSAUR NATIONAL MONUMENT RESPONSIBLE FOR 77 JOBS AND OVER $6.7 MILLION IN LOCAL ECONOMY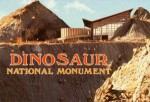 A new study by the National Parks Service finds that nearly 200,000 people visited Dinosaur National Monument in 2010, bringing over $6.7 million dollars into the local economy.  That spending supported 77 jobs in the local area.  Park Superintendent Mary Risser says those numbers reflect attendance before the rebuilding of the visitor center.  She says since the completion of that project, their numbers have only gone up.  She says since the visitor center reopened, the numbers have increased by over 18,000 visitors.  Most spending and jobs, about 52 percent, related to monument visitations are in the lodging, food and beverage industry.
EL POMAR DISTRIBUTES FUNDS TO NORTHWEST COLORADO NON-PROFITS
El Pomar Foundation is again distributing emergency funds to non-profit organizations who are struggling to meet their basic needs.  More than 150 non-profits throughout Colorado will split about $1 million, including three Moffat County groups.  $7,500 will go to the Community Budget Center of Craig, $2,000 will go to Advocates Crisis Support Services, and $1,500 will be given to Love Inc.  Those organizations were recommended by El Pomar's Northwest Regional Council, which is made up of several community leaders in the area.  Others in the Northwest Region that received funding include $1,000 to the Rangely Food Bank, and $10,000 to the Mountain Family Center in Grand County.  A total of $305,000 went to Northwest Colorado non-profits.
TIPTON BACKS MEASURE TO RESTRICT EMINENT DOMAIN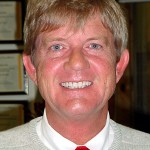 Representative Scott Tipton is backing a House resolution to stop abusive eminent domain practices.  The 5th Amendment to the Constitution instructs that any property seized by government must be done with "just compensation" and "for public use".  However, in a 2005 Supreme Court ruling, the court upheld the right of a state to exercise eminent domain for economic purposes, allowing the state to condemn the home of a private citizen in favor of building a commercial center.  Dissenting judges warned of the trend it would set, and in fact since then, numerous states have used eminent domain under the guise of "economic development".  The new house resolution would prohibit government from using eminent domain for economic development, and establishes a course of action for any private property owner or tenant who is suffers as a result of violation of the Act.
HOUSE APPROVES MEASURE TO GIVE BUSINESS OWNERS A VOICE IN PROPOSED LEGISLATION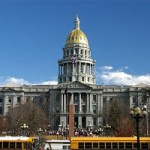 The Colorado House approved a measure allowing businesses to tell lawmakers what financial impact new legislation can have on their companies.  The Republican-sponsored bill would direct legislative staffers to prepare a "fiscal impact statement" for bills after businesses have had 10 days to provide input.  Few Democrats supported the proposal, which is not a good sign because it now needs to be approved by the Democratic-controlled Senate.  A similar proposal has already failed there this session.  Democratic Gov. John Hickenlooper has previously said he would like to see bills have a cost estimate of what new regulations would have on businesses.
LOW INCOME SENIORS AND DISABLED ENCOURAGED TO APPLY FOR P.T.C. REBATES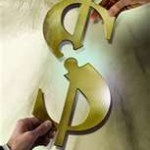 Low-income seniors and disabled citizens are being reminded to apply for the Colorado Property Tax/Rent/Heat Rebate, commonly known as the "PTC rebate".  Over 11,000 people have already signed up this year.  The rebate helps low-income seniors and disabled individuals with rent, property taxes, and their heat bill.  Those that qualify will get up to $600 for rent or property taxes, and up to $192 to pay for heat expenses.  The actual amount is based on income and expenses.  You'll find more information about the program here.
ADVOCATES CRISIS SUPPORT SERVICES SEEKS VOLUNTEER ADVOCATES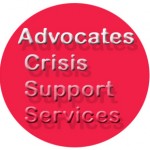 Advocates Crisis Support Services is looking for individuals who are interested in volunteering with them.  The group wants people who are willing to serve as volunteer advocates for domestic violence and sexual assault.  Anyone wishing to volunteer will have to go through a training program.  Advocate's next training program begins early next month, so potential volunteers are asked to act fast.  You can find out more by calling Advocates at 824-9709.
U.S. ATTORNEY SAYS ALL COLORADO POT SHOPS ORDERED TO CLOSE HAVE SHUT DOWN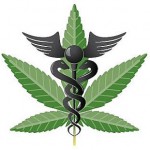 A spokesman for the U.S. Attorney's office in Denver says all 22Coloradomedical marijuana dispensaries that received letters to cease operation by Monday for being within 1,000 feet of a school are closed.  Jeff Dorschner said federal drug agents visited all 22 dispensaries yesterday. They used enforcement actions to enter five dispensaries to determine whether they were still open but found sales had ended. No incidents were reported.  There were originally 23 dispensaries targeted to close, mostly in the Denver area.  Dorschner says a letter to one shop was withdrawn after it was discovered the school building near it was no longer educating children.  Dorschner said Monday that letters will go out to more dispensaries located near schools. It hasn't been determined how many more shops will receive them.