"GIRLS DAY OUT" IS TOMORROW AT CENTENNIAL MALL IN CRAIG
The KRAI and 55 Country "Girls Day Out" is tomorrow in Craig.  Women of all ages are encourage to show up and visit the over 40 booths that will be there.  There will be exercise demonstrations, crafts, jewelry, food, beauty supplies and demonstrations and more.  A list of the scheduled demonstrations, as well as more information about the event can be found by clicking the link on the front page.  "Girls Day Out" runs from 9 to 4 tomorrow in the Centennial Mall in Craig.
BLM SEEKS NOMINATIONS FOR NORTHWEST RAC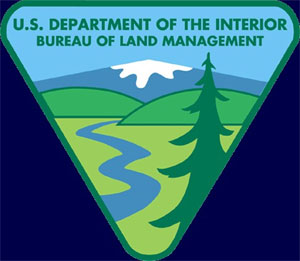 The Bureau of Land Management is looking for nominations to Western Slope Resource Advisory Councils, including the Northwest Resource Advisory Council.  People can nominate themselves or another party, however nominees must live in the area covered by the RAC.  There are 5 positions open in the northwest district.  There are two positions open in category one, which covers public land ranchers and representatives of organizations associated with energy and mineral development, the timber industry, transportation, off-highway vehicle use, and commercial recreation.  Two positions are also open in category two, which covers representatives of nationally or regionally recognized environmental organizations, archaeological and historical organizations and wild horse and burro organizations.  One position is open in category three, which covers representatives elected officials, state natural resources representatives, Indian Tribe reps, school officials, and the public-at-large.  You'll find more information, including the process for nominations, by clicking here.
CDPHE HOLDS PUBLIC MEETING TO DETERMINE ROLE IN OIL AND GAS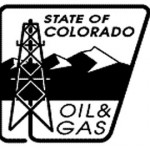 A meeting to discuss the role and regulations of the Colorado Department of Public Health and Environment as it relates to oil and gas exploration and production next week is open to the public.  The Yampa Valley Sustainability Council and Routt County are hosting the meeting.  Kent Kuster of the Department of Health will make a presentation on his departments key responsibilities related to the industry.  Other representatives of the department will be on hand by phone.  After the presentation, the audience will have plenty of time to ask questions.  The meeting will be held Tuesday at 5:30 in the Routt County Commissioners' Hearing Room.
PRESIDENT PUSHES GREEN ENERGY IN DENVER SPEECH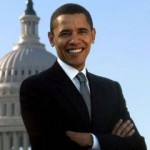 President Barack Obama visited the Denver area as part of a five state tour to follow up his state of the union address.  While The President touted the use of all energy sources in his national address, he only focused on pushing clean energy in his Colorado speech.  Republicans say it goes to show how out-of-touch the president is with Colorado issues.  Obama said he has ordered his administration, including the branches of military, to start using green energy.  That's a move that has Lawmakers worried that the higher cost of those energy projects will only force further cuts in military personnel.
STEAMBOAT MAKES DEPARTMENTAL FINANCIAL REPORTS AVAILABLE ON-LINE

The City of Steamboat has made their financial reports available for public viewing on the web.  Up to date financial reports for all City departments can now be found online on the city's website.  When navigating the site, you can select Current Year Financial Reports under Document Types.  Then just choose the department, the report title, and date range you wish to view.  Some of the reports are updated weekly, with new reports coming out on Mondays.  You can link to the site here.
MEASURE WOULD ALLOW HOME GROWN FOOD TO BE SOLD DIRECTLY TO CONSUMERS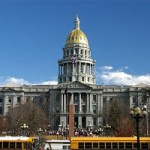 The Local Foods, Local Jobs Act has passed the Colorado Senate Agriculture, Natural Resources, and Energy Committee.  The act supports local, small-scale growers and producers by creating alternative methods for them to sell home grown and home made goods.  Supporters say Senate Bill 48 would allow small growers to sell their products directly to consumers, jump starting local economies and increasing the availability of healthy foods.  Home kitchens would be trained on safe food handling and processing procedures, as well as labeling requirements to ensure healthy products, but the kitchens would not be subject to certain health inspections.  Nearly 30 other states have passed similar laws to promote local products.
BILL TO GIVE DISCOUNTED TUITION RATES TO ILLEGAL IMMIGRANTS PASSES COMMITTEE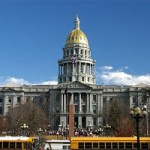 Advocates for illegal immigrant students are pushing for a discounted college tuition rate.  Yesterday, they won the first battle as a bill giving a "standard-rate tuition" to undocumented students passed a Senate committee 4-3.  The tuition rate would be a middle ground between in-state and out-of-state charges for college students. The bill's sponsors say anywhere from 300 to 500 kids could benefit from the program.  They would qualify if they sign an affidavit to say they're seeking legal status.  The bill is expected to have a tough time passing, if it reaches the Republican controlled house.
STATE HEALTH OFFICIALS WANT FLU VACCINES FOR ALL MEDICAL WORKERS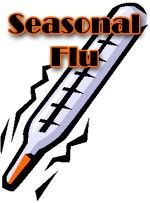 Colorado state health officials want to require flu vaccinations for nearly all hospital and nursing-home employees.  The state board of health will reportedly vote next month on new rules requiring low- and high-risk medical facilities to increase coverage to 90 percent of workers in 2014.  The proposal is drawing criticism from workers who have religious and other concerns.

In high school sports:
Today:
In basketball:
The Meeker boys go to Debeque at 5:30.
Little Snake River Valley welcomes Big Piney.  The girls play at 6 and the boys at 7:30.
Rangely is home against Paonia.  The girls tip off at 5:30 and the boys at 7.
Hayden hosts Soroco.
In wrestling:
Rangely goes to the Ignacio duals.
In hockey:
Steamboat hosts Mullen at 6:30.
In Alpine skiing:
Steamboat competes against Evergreen at Loveland Ski Area.
Tomorrow:
In basketball:
Meeker goes to North Park.  The girls play at 1 and the boys at 2:30.
Steamboat is on the road to Glenwood.  The girls play at 4 and the boys at 5:30.
Little Snake River Valley travels to Encampment.  The girls tip-off at 3 and the boys at 4:30.
Hayden hosts Rangely.  The girls start at 2:30 and the boys at 4.
Soroco is home against Paonia.
In wrestling:
Steamboat competes at Thomas Jefferson High School.
Rangely continues at the Ignacio duals.
In hockey:
Steamboat is home against Standley Lake at 3.
In girls swimming:
Moffat County heads to a meet in Gunnison at 10.