ICE FISHING ACCIDENT LEADS TO MORE WARNING FROM AUTHORITIES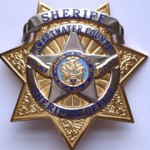 An accident on Flaming Gorge Reservoir during an ice fishing tournament over the weekend has authorities reminding ice fishers of safety precautions that need to be taken before venturing out on the ice.  Saturday night, Sweetwater County Sheriff Rich Haskell was notified that a party of ice fishers lost two ATV's on the lake.  The group was in the Lost Dog area of the reservoir, participating in the Flaming Gorge Burbot Bash ice fishing tournament.  They lost a 4-wheeler and a Rhino when the ice broke underneath them.  Everyone was able to get off the lake without getting wet, and no one needed medical attention, but the group lost several thousand dollars worth of fishing equipment.  The Sweetwater County Sheriff's Office has ice fishing safety tips available for public viewing on their website.
STEAMBOAT POLICE TASER A NAKED MAN ACTING AGGRESSIVELY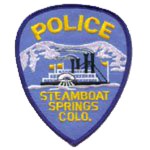 A Steamboat man was tasered Friday night after allegedly making a move to attack a couple of officers.  Police say the man was naked, and likely high.  Neighbors called police when they saw the man naked and screaming in the street.  When officers showed up, the man reportedly started toward the officers, with what they thought were aggressive intentions, and so he was shot with a taser gun.  After being taken to Yampa Valley Medical Center for observation, he was arrested for disorderly conduct, indecent exposure and obstructing an officer.
SLASH PILE BURNING PLANNED FOR BROWNS PARK NATIONAL WILDLIFE REFUGE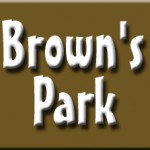 Staff at the Browns Park National Wildlife Refuge are taking advantage of the mild winter conditions to do some slash pile burning.  The slash piles are mounds of brush which were created by several habitat improvement and hazardous fuels reduction projects.  The improvement projects were done at the Two Bar Ranch and the Cottonwood galleries along the Green River.  Staff have been working for months to remove non-native tamarisk from the area.  Burning will take place between now and April, and will only take place during favorable weather conditions.  During the work, smoke will be visible from Highway 318 and County Roads in the area.
BILLS INTRODUCED TO ALLOW STUDENTS TO OPT OUT OF STANDARDIZED TESTING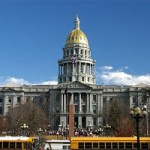 A bill introduced in the state legislature this session aims to give parents the freedom to decide whether their children should take standardized state tests, without it hurting their schools.  The bill's sponsor, Rep. Judy Solano, D-Brighton, is not getting her hopes up too high after the bill was sent to the State Military and Veteran's Affairs Committee, where it may never reach a hearing, but said she wants to go out swinging in her last year in the legislature.  House Bill 1049 would change current laws that penalize schools or districts that aren't able to get 95 percent of their students to take state tests. Not hitting the 95 percent mark can keep schools from meeting Adequate Yearly Progress levels, which potentially puts them on track to lose state accreditation after five years.  The requirement is part of federal No Child Left Behind guidelines for state testing.  Additionally, school and district test scores can be negatively affected when parents refuse to let their child take the test and don't notify the school of their decision so that the students can be counted as nonparticipants.  According to statewide data from the Colorado Department of Education, 345 students had no scores in 2011. That number included 51 reported parental refusals, 68 who simply did not take the test, 16 who withdrew from the test before completing it, and 14 who showed up but became too frustrated to take the test.
BILL WOULD REQUIRE TEENS TO GET PARENTAL PERMISSION BEFORE USING TANNING BEDS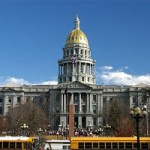 Colorado is in the minority of states in not passing tanning bed limits for children. But a proposal to require parental notification for teens using UV tanning beds may run into opposition from lawmakers.  Democratic Representative Cherylin Peniston of Westminster wants to require parental consent before a person under 18 could use a tanning bed with UV exposure. But politicians have made more government regulation enemy No. 1 this session.  The chairman of the committee that will consider the bill, Republican Rep. Larry Liston of Colorado Springs, said he doubts it will pass.  Dr. Robert Dellavalle is chief of dermatology at the Denver VA Medical Center.  He says there's near-universal agreement in the medical community that exposure to UV rays in tanning beds increases the risk of skin cancer.
MOFFAT COUNTY TEA PARTY WILL HOST TOWN HALL MEETING WITH COMMISSIONER CANDIDATES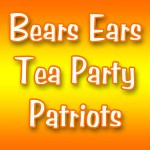 Moffat County residents are invited to meet the candidates for County Commissioner at a Bears Ears Tea Party Patriots meeting this week.  The Patriots will hold a town meeting Thursday.  All candidates for Moffat County Commissioner running this year are expected to be there.  The public is encouraged to show up and ask the candidates questions.  The meeting is Thursday night at 7 at the Center of Craig.
TICKETS FOR CRAIG KIWANIS PLAY GO ON SALE SATURDAY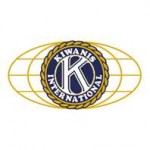 Tickets for the Annual Craig Kiwanis Play go on sale this weekend.  This year, tickets will be sold at J-W Snacks.  The play is the club's annual fundraiser, and mocks local, statewide, and national issues.  It takes place the first Friday and Saturday in March.  Tickets go on sale Saturday at 3, and typically go fast.  The doors to the restaurant will open at 2.

In high school sports:
Over the weekend:
In basketball:
Little Snake River Valley's boys and girls beat Big Piney and Encampment.
Steamboat's boys and girls fell to Glenwood.
Soroco's boys and girls lost to both Hayden and Paonia.
Hayden's boys beat Rangely while the girls lost.
In wrestling:
Soroco placed one at a tournament in Center.
In hockey:
Steamboat tied Mullen and beat Standley Lake.
In Alpine skiing:
Steamboat took 2nd at Loveland.
In Nordic skiing:
Steamboat's girls took 2nd in Eldora, the boys took 3rd.
Tomorrow:
In basketball:
The Hayden boys host Vail Christian at 6:30.