TIPTON CRITICAL OF OBAMA'S STATE OF THE UNION ADDRESS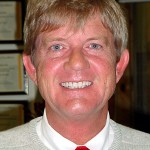 KRAI was able to talk to Congressman Scott Tipton yesterday, regarding the president's State of the Union Address.  Tipton says the speech went very much like he anticipated, a lot of rhetoric without any results.  Tipton says the president has a habit of making promises he does not intend to keep, and pointed toward energy development and job creation as the biggest examples.  Tipton says while the president promised to create jobs by looking at ways to develop all energy resources available, he is still proposing winners and losers with policies that penalize the fossil fuels industry, while giving incentives to those developing alternative energy.  He points to the Keystone XL pipeline project as an example of how the president's words don't match his actions.  He says the project is shovel ready, would create up to 100,000 American jobs, and was never even brought up in the president's speech.  Lawmakers are urging Obama to reconsider his position on the pipeline.
OAK CREEK MAYOR ANNOUNCES CANDIDACY FOR ROUTT COUNTY COMMISSION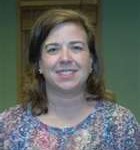 Oak Creek's Mayor announced yesterday that she would run for Routt County Commissioner in this year's election.  Nikki Knoebel has been mayor for two years now.  She announced her candidacy for the Commissioner's chair yesterday at the Routt County Courthouse.  Knoebel will have plenty of company in the race.  Fellow Democrat Tim Corrigan, and Republicans Moose Barrows, Brita Horn, and Tony Stich have also announced their intentions to run for the District One seat.  The spot is being vacated by long-time Commissioner Nancy Stahoviak, who is being forced out by term limits.
LAWMAKERS SAY THERE'S CONFUSION ABOUT THE LEGALITY OF USING BEETLE KILLED LUMBER
Colorado Republicans want to eliminate local restrictions they say stifle the sale of beetle-killed timber. But groups representing local governments say there are no such restrictions.  That's calling into question the validity of one of the centerpieces of the GOP's jobs package this year.  Republican Speaker of the House Frank McNulty used his speech to start the session to highlight a Montrose business he says exports most of its beetle-kill lumber because state regulations prevent its use.  The Colorado Municipal League and Colorado Counties Inc. say those regulations don't exist and that the challenge is establishing what is a complex market.  Republican bill sponsor Rep. Laura Bradford says there's a perception that roadblocks exist.  She says that perception can be just as onerous. A hearing on Bradford's proposal was delayed this week.
CRAIG CHAMBER ASKS FOR PUBLIC SUPPORT FOR TIPTON BILL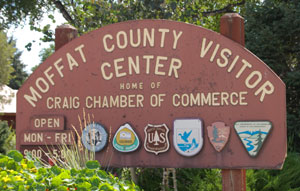 The Craig Chamber of Commerce is asking the public to help push a bill through congress that would allow local businesses to continue to receive HUBZone services for the next three years.  HUBZone is short for Historically Underutilized Business Zone, and helps small businesses in urban and rural communities gain preferential access to federal procurement opportunities.  According to the Chamber, the latest Census changed the number of counties that qualify for HUBZone on the western slope, eliminating Moffat County.  The Chamber says there are 5 businesses in the county that use HUBZone and that the program has benefited their business substantially.  Congressman Scott Tipton is cosponsor of House Resolution 2131, which would delay the change for three years.  The Chamber is asking the public to support the bill by calling or writing members of the Small Business Committee.  Members' contact information can be found here.
CNCC RANGELY TO BRING IN BLACK HISTORY MONTH PRESENTATION

Colorado Northwestern Community college in Rangely will present a Black History Live Tour to the campus next month.  February is Black History Month, and the college has partnered with Colorado Humanities to bring the program in.  Hasan Davis, a noted poet, scholar, story teller, and youth advocate from Kentucky will give the presentation, in which he portrays a young black soldier who went on to become a minister and educator.  The presentation will be held in the Weiss Colorado Room of CNCC's Rangely campus February 13th at 1.
COLLEGE BILL WOULD REQUIRE SCHOOLS TO HELP FIND JOBS FOR STUDENTS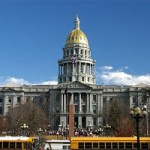 Colorado's colleges would have to work with labor experts to find out where jobs are under a bill that received bipartisan backing in a state House committee yesterday.  The bill would direct the Department of Labor and Employment to share job projections with the Department of Higher Education. The goal is to craft educational programs better suited to the state job market.  Democratic Rep. Daniel Kagan proposed the bill. It received unanimous approval in the House Education Committee yesterday and now awaits a vote by the full House.
BENNET WANTS TO HEAR ABOUT EXPERIENCES WITH FEDERAL GRANTS AND CONTRACTS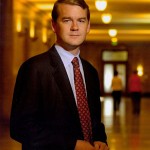 Senator Michael Bennet is asking Coloradans to share with him their experiences dealing with federal grants and contracts.  Bennet's plan is to make the processes easier for businesses, non-profits, and communities.  Bennet says he has heard both good and bad about the processes, while touring the state, and now he wants an official account of experiences.  There is a survey available for the contract process, and a separate on available for the grants process.  Here are links to both surveys:  Contracting – Grants.
STATE DEPARTMENT OF REVENUE OFFERS SITE FOR MONITORING TAX RETURNS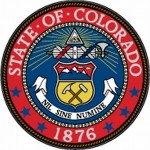 The Colorado Department of Revenue is reminding residents they can monitor their state income tax account online.  The Revenue Online site allows people to see the status of their returns, see past return information, amend their returns, and more.  The site is run by the Department, and can be accessed through a computer, smart phone or a tablet.  Here is a link to the site.

In high school sports:
Today:
In wrestling:
Hayden hosts a tournament at 5:30, with Meeker, Steamboat, and Soroco attending.
Tomorrow:
In basketball:
The Meeker boys go to Debeque at 5:30.
Little Snake River Valley welcomes Big Piney.  The girls play at 6 and the boys at 7:30.
Rangely is home against Paonia.  The girls tip off at 5:30 and the boys at 7.
Hayden hosts Soroco.
In wrestling:
Rangely goes to the Ignacio duals.
In hockey:
Steamboat hosts Mullen at 6:30.
In Alpine skiing:
Steamboat competes against Evergreen at Loveland Ski Area.