CONGRESSMAN SCOTT TIPTON PREVIEWS STATE OF THE UNION ADDRESS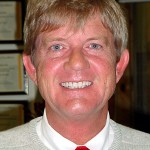 President Obama will give his State of the Union Address tonight.  Colorado Congressman Scott Tipton says he believes the biggest portion of the president's speech will be focused on creating jobs, but he's not optimistic about how it will get done.  He says inside information shows the president will tout his own jobs bill only, and will take the attitude of "Pass my bill and pass it now".  Tipton will also comment after the president's speech.  Listen to KRAI news Thursday to hear the congressman's reaction to tonight's State of the Union Address.
FOREST OFFICIALS WARN OF HIGH AVALANCHE DANGER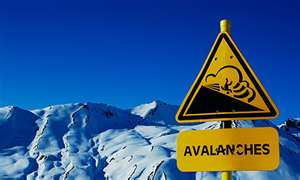 Forest Officials are warning back country enthusiasts that avalanche danger is high in the Medicine Bow and Routt National Forests.  Periods of warm weather have created a freeze-thaw chain of events, which in turn has created an icy base layer of snow.  Snow piling on top of that base and high winds create dangerous avalanche conditions.  Several slides have been reported in the forests over the last weekend.  In fact, two snowmobilers were involved in a slide on the east side of Buffalo Passover the weekend.  One of the snowmobilers has been confirmed dead and the other has been found alive.  The Colorado Avalanche Information Center has tips for staying safe in areas where avalanches can be triggered.  They also list a slew of items all back country users should have with them when playing in those areas.  You can find that information by clicking here.
SNOWBOARDER FOUND UNRESPONSIVE AT STEAMBOAT SKI AREA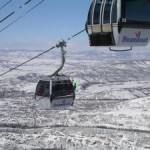 The Steamboat Ski Area says a 32-year old man was found unresponsive on the mountain yesterday.  The man, who's name has not been released, was found in a creek in the Sunshine Bowl area. CPR was administered by fellow skiers, until rescuers showed up.  He was taken to Yampa Valley Medical Center, and then flown to a Denver hospital.
TYLER PIKE MAY BE MOVED TO FRONT RANGE REHAB CENTER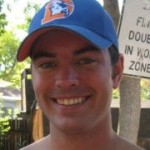 Former Craig resident Tyler Pike is up and walking around a little at a time, and could soon be moved to a rehab center.  Pike was injured New Year's Day when he left a moving vehicle.  He suffered serious head injuries that caused swelling in his brain, and prompted doctors to put him in a medically induced coma.  He has been awake for over a week now, and according to his family, who has been giving updates through the Caring Bridge website, his progress is slow but sure.  Pike has been walking for a few minutes at a time over the last couple of days, and doctors are considering moving him to the Craig Rehab Center in Denver.  So far, Pike has spent his entire recovery at the Medical Center of the Rockies in Loveland.
LAWMAKERS REVIEWING PROPOSED NEW TEACHER TENURE LAWS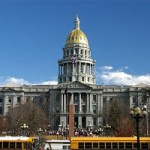 New teacher tenure rules proposed for Colorado are getting their first review by state lawmakers who asked for them.  A House-Senate panel met Monday afternoon to look at the proposed four-tier review standards for teachers. The state board of education approved the new evaluation standards to decide when teachers get employment protections sometimes called tenure.  Colorado lawmakers called for the new statewide tenure rules two years ago. Now the proposed evaluation standards have to go back to the Legislature before they can be tested in certain districts next school year. School principals would also be reviewed.
CRAIG BOY WILL WARM UP WITH THE COLORADO AVALANCHE BEFORE A GAME IN MARCH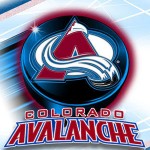 A Craig boy will be warming up on the ice with the Colorado Avalanche at the Pepsi Center in Denver before a game in March.  10-year old Hunter Beckett was one of three youths between the ages of 8 and 13 nominated for the award through the Craig Youth Hockey Association.  Craig Youth Hockey has a partnership with the Colorado Youth Hockey Association that recognizes excellence in youth.  The Colorado Avalanche are also a big part of the program.  Hunter was chosen among the nominees by the Moffat County Commissioners.  Hunter will receive a custom Avalanche jersey with his name on it and tickets to the March 24th game.  He'll also warm up with the Avs on the ice that night, and have his name announced during the starting line-up.  Craig Youth Hockey members are selling tickets to that game, and part of the proceeds go back to the organization.
GIRLS DAY OUT HAS LIMITED BOOTH SPACE AVAILABLE
93-7/102-3 KRAI and 55 Country will hold Girls Day Out Saturday, and booth spaces are filling up fast.  Girls Day Out is described as a fun, entertaining, and educational event for women of all ages.  Already, vendors have signed up to give demonstrations in fitness, health, skin care, exercise, and more.  There will also be plenty of goods to purchase, including jewelry, make-up, kitchen appliances, and home decor.  There is still time for vendors to register.  If you would like to get a booth at Girls Day Out, you'll find a link to more information on the front page of this site.  Girls Day Out will be Saturday from 9 to 4 in the Centennial Mall in Craig.  Admission is free.
CONNECTIONS FOR KIDS OFFERS FREE DENTAL SCREENINGS

Connections 4 Kids is offering free oral health screenings for children aged 3 and under Friday.  Connections is training dental and health care providers in their "Cavity Free at Three" program.  At the end of the training, those providers will use the skills they've learned to conduct the screenings Friday.  The screenings will take place at The Memorial Hospital Friday from 1:30 to 2:30.  There's no charge, but you must RSVP.  You can do that by calling 824.8282, ext. 47.

In high school sports:
Today:
In basketball:
Moffat County hosts Steamboat.  You can catch all the action live on KRAI, with the pregame at 5:45.  The girls tip off at 6 and the boys at 7:30.  You can also listen online at krai.com.
In wrestling:
Steamboat hosts Eagle Valley and Glenwood.
Tomorrow:
In basketball:
The Meeker girls are on the road to play Steamboat's J-V squad at 5:30.