RESIDENTS ANNOUNCE CANDIDACY FOR MOFFAT COUNTY COMMISSIONER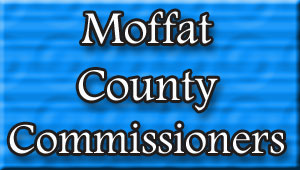 A couple of Moffat County residents have announced their candidacy for Moffat County Commissioner this year.  The District 1 and 2 seats are up for grabs this year, with only one of the commissioners eligible for re-election.  Audrey Danner will run again for the District 2 seat, this time against Chuck Grobe, a former Mayor in Hayden.  Grobe moved to Craig last year, and is eligible to run.  He has also served as chair of the Associated Governments of Northwest Colorado.  He made the announcement Saturday night at the Lincoln Day Dinner in Craig.  Also announcing his intention to run was former Craig Mayor, Dave DeRose.  DeRose will run for the District 1 seat, which is currently held by Tom Gray.  Gray is not eligible to run again due to term limits.  But DeRose will have company in the race.  Former Moffat County School Board member John Kinkaid announced nearly a year ago that he would run for Gray's seat this year.
BETSY NAUMAN COOL IS SELECTED TO LEAD CRAIG MOFFAT ECONOMIC DEVELOPMENT PARTNERSHIP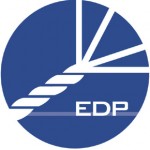 The Craig Moffat Economic Development Partnership has chosen their new Executive Director.  Betsy Nauman Cook starts her full-time position today.  Cook has over 25 years of entrepreneurship and management experience, the last ten years of which have been spent in economic development and nonprofit sectors.  She has been the Downtown Enhancement Director for the Town of Granby, and is a former National Main Street Manager.  Locally she has recently been employed as the Executive Director of Routt County Riders, as the grant writer for Old Town Hot Springs, and as an Economic Development Consultant.  Her experience in establishing and operating a Business Incubator will be especially valuable to the EDP which is in the process of setting up a business incubator at Colorado Northwestern Community College.
BLM SCHEDULES A SERIES OF MEETING ON SAGE-GROUSE PLANNING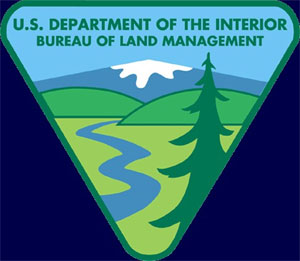 The Bureau of Land Management is planning a series of public input meetings as they put together a plan for managing greater sage-grouse in Northwest Colorado.  The BLM is writing an Environmental Impact Statement to analyze incorporating new sage-grouse conservation measures into its Resource Management Plans for the five field offices located in Northwest Colorado.  There are more than 1.8 million acres of sage-grouse habitat in the district.  Open house meetings will be held January 31st at the Wattenburg Center in Walden, February 1st in Lakewood, February 2nd in Silt, and February 7th at the Little Snake River Field Office in Craig.  All meetings will be held from 4 to 7 in the evening.  For more information call your local BLM Field Office.
STEAMBOAT INSTITUTE TO HOST EVENT WITH ANN COULTER AS GUEST SPEAKER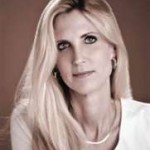 The Steamboat Institute is bringing Ann Coulter to the Yampa Valley for an event next month.  The Institute will have their "Dinner on the Mountaintop" February 17th, and has Ann Coulter scheduled to speak.  Coulter is a nationally known political author, who has had 8 of her works listed on the New York Times best seller list.  She is the legal correspondent for the group Human Events, and writes a popular syndicated column for Universal Press Syndicate.  She has also been a frequent guest on shows such as The O'Reilly Factor, Hannity, and The Today Show, among others.  Dinner on the Mountaintop takes place at Hazie's Restaurant.  Early registration will get you a discount on admission.  You can register by calling 871-9936.
IMMIGRANT TUITION WILL BE ANOTHER HOT TOPIC IN THIS YEAR'S LEGISLATIVE SESSION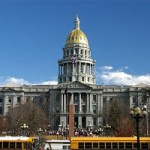 Two key House Republicans who voted in 2011 against allowing illegal immigrants in Colorado to attend college at lower than out-of-state rates have softened their positions on the idea this year.  But it's unclear whether such a bill could pass the Republican-controlled House, where most GOP lawmakers view the idea as a reward for law-breaking. The legislation's fate could hinge on which House committee it is assigned to.  A bill last year that would have allowed illegal immigrants to attend state colleges and universities at a tuition rate higher than in-state rates but lower than out-of-state rates failed in the House Education Committee on a 7-6 party-line vote.  This year's version, Senate Bill 15, sponsored by Democratic Senators Angela Giron of Pueblo and Michael Johnston of Denver, includes a provision allowing individual colleges and universities to opt out of offering the lower tuition rate.  This year's bill is expected to clear the Democratic- led Senate, where similar proposals failed in prior years before passing last year after four Democrats changed their positions. It goes before the Senate Education Committee on Thursday.  The House, where Republicans hold a slim 33-32 majority, is a different proposition, though. Even with the support of one or two Republicans, it's not completely clear all House Democrats would support the bill, because they've never had to vote on the issue.
GOVERNOR PLANS LISTENING TOUR FOR HOT STATE TOPICS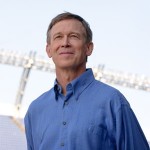 Gov. John Hickenlooper's administration is planning a listening tour across the state they're calling "TBD Colorado," or "To Be Determined."   It will be a large-scale civic-engagement effort across the state, sounding out Coloradans in person on education, health care, transportation, state personnel rules and the budget.  Hickenlooper, though, has repeatedly insisted that this isn't about raising taxes, saying it's an effort to find common values on the state's future. He insists there are no pre-determined outcomes.  Though Hickenlooper's administration initiated the effort, a nonprofit, TBD Colorado Inc., has been formed to raise private funds for the mass civic-engagement project, which is expected to cost about $1.2 million. No state money is being spent on the effort.  Kae Rader, executive director of the new nonprofit, said the organization is seeking donations from foundations, individuals and corporations.  The outline so far calls for 120 meetings across the state involving local leaders but that are also open to the public.

In high school sports:
Over the weekend:
In basketball:
Little Snake River Valley's boys and girls beat both Farson and Cokeville.
Steamboat's girls beat Palisade and lost to Delta.  The boys lost to both.
Moffat County's boys lost to both Delta and Palisade, while the girls also lost to Delta and beat Palisade.
Hayden's boys beat Debeque, while both the boys and girls topped Vail Christian.
Soroco's girls beat Plateau Valley and West Grand, while the boys lost to both.
In wrestling:
Hayden took 5th at the Rifle Tournament.  Moffat County lost all four of their duals.
Soroco placed 4 wrestlers at a tournament in Leadville.
In hockey:
Steamboat defeated Battle Mountain.
Tomorrow:
In basketball:
Moffat County hosts Steamboat.  You can catch all the action live on KRAI, with the pregame at 5:45.  The girls tip off at 6 and the boys at 7:30.  You can also listen online at krai.com.
In wrestling:
Steamboat hosts Eagle Valley and Glenwood.