AMBER ALERT HIGHWAY SIGNS ARE FOR PUEBLO GIRL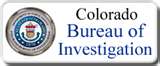 An Amber Alert flashing on highway signs in Northwest Colorado is for a 9-year old Pueblo girl, who went missing from her school yesterday.  Colorado Bureau of Investigation Officers say they're not sure why the signs are flashing in Northwest Colorado, especially with so little information.  In fact the signs say to tune to local radio for more about the alert.  Typically KRAI only broadcasts the alerts when the missing person is from Northwest Colorado, or when they are believed to be headed in this direction.  CBI investigators say they're looking into why the message was broadcast statewide, when they also typically keep those messages centered around the area of the disappearance.
STEAMBOAT'S ROBERT CASH FOUND GUILTY OF ATTEMPTED MURDER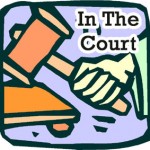 Robert Cash was found guilty of first degree attempted murder yesterday in District Court in Routt County.  Cash was convicted for shooting his wife while she slept, and then shooting himself after a brief stand-off with police in the summer of 2010.  Police reports said the two were having marital problems at the time of the incident.  Recently, Cash had denied he tried to kill his wife, saying the shooting was an accident.  But jurors didn't buy it, and delivered their verdict yesterday, after just a few hours of deliberation.  Cash faces up to 48 years in prison.  He'll be sentenced April 6th.
CRAIG WORKFORCE CENTER TO SET UP DISCOVERY 9 TEAM

The Craig Workforce Center is partnering with the Economic Enrichment Networks to create a Discovery-9, or D-9 team in Craig.  The E.E.N. is recognized in Governor Hickenlooper's Blue Print of Colorado, an economic model for the state that takes a bottom-up approach to re-stimulating the state's economy.  A D-9 team has 9 members, 7 of which are unemployed members of the community.  One member will be a representative from the local workforce center, and the other will be an entrepreneurial-type host who is actively engaged in business in the community.  The group's goals are to create new business opportunities, integrate the D-9 members in the business community to help them find jobs, and to be a community "think tank" for local business at a grass roots level.  This is a volunteer post, and members meet once or twice a month.  If you are unemployed and would like to join the team for at least one year, contact the Craig Workforce Center.
FEDERAL COURT CONSIDERS OBABMA'S DECISION TO CANCEL OIL AND GAS LEASES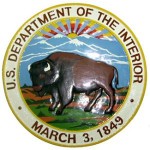 A federal appeals court in Denver is considering the Obama administration's decision to cancel Bush-era oil and gas leases near national parks in Utah.  The 10th Circuit Court of Appeals is set to hear arguments in the case on Thursday.  The leases near Arches and Canyonlands national parks and Dinosaur National Monument were auctioned off in the final month of the President George W. Bush's administration.  Interior Secretary Ken Salazar canceled the leases in February 2009, questioning whether there had been an adequate environmental analysis.  Energy companies challenged his decision.  A federal judge in Utah agreed that Salazar had exceeded his authority but upheld the cancellations because he said the companies filed suit too late.
U.S. ATTORNEY SAYS HIS THREAT TO SHUT DOWN POT DISPENSARIES IS NO BLUFF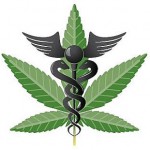 The top federal prosecutor in Colorado insists he is not bluffing when it comes to his threat to seize any and all medical marijuana dispensaries that are operating within 1,000 feet of a school.  U.S. Attorney John Walsh spoke openly about the dispensary debate for the first time in months yesterday. His words come a week after his office sent letters to 23 dispensaries suggesting that "action will be taken to seize and forfeit the property if they do not discontinue the sale and/or distribution of marijuana within 45 days."  Walsh said his office intends to send more letters out in the near future and that no dispensary currently operating within 1,000 feet of a school is safe.  Last week, noted Colorado marijuana-rights attorney Rob Corry said he felt the letter was a bluff on the part of the U.S. Attorney's Office.  But yesterday Walsh said he intended to carry out with property seizures and/or search warrants if the dispensaries in question do not close by Feb 27.
MISSOULA CHILDREN'S THEATER TO PERFORM IN CRAIG TOMORROW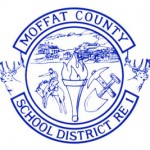 The Missoula Children's Theater will perform this weekend at Moffat County High School.  The production is sponsored by the Memorial Hospital and its Foundation, along with the Moffat County School District.  The theater uses local children in its productions, with over 50 of them scheduled to be in this weekend's performance.  Admission to the play is only $5 and you can get tickets at the door of the auditorium.  All proceeds will go to The Memorial Hospital Foundation, which will be used to bring the MCT back to Craig next year.  There will be two performances tomorrow; one at 2 and the other at 5:30.
ROUTT COUNTY 4-H TO HOLD OPEN HOUSE NEXT WEEK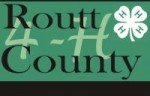 Routt County 4-H will hold an open house next week, in an attempt to recruit more members.  4-H offers over 100 projects, and provides a safe and positive environment that assists youth in developing life skills in leadership, communication, responsibility and community service.  Nest week's open house will feature project displays by current members, interactive demonstrations and activities, and information on local clubs and state and county events.  The Open house is Tuesday from 5 to 7 at the Bud Werner Memorial Library in Steamboat.  It's free to attend.
MEEKER CHAMBER NOW SELLING TICKETS FOR ANNUAL DINNER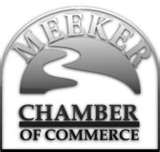 Tickets are now on sale for the 2012 Meeker Chamber Annual Dinner.  The dinner is a fundraiser, with proceeds going to the Chamber.  Entertainment will be provided by the Meeker High School Show Choir, and Comedian Hypnotist Chris Mabrey.  The Chamber will also hand out their business awards.  They'll recognize the Small Business, Large Business, Energy Partner, Non-Profit Group, and Citizen of the Year.  The event will be at the Fairfield Center February 3rd.  The social hour starts at 6 and dinner will be served at 7.  Ticket prices are $35 for chamber members, and $5 for non-members.  You can get them at the Meeker Chamber.
J.T. HADDEN EARNS ALL-AMERICAN HONORS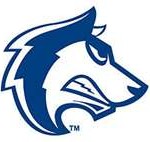 Former Moffat County Bulldog J. T. Hadden continues to rack up the honors in college football.  Hadden played football this year for the CSU-Pueblo Thunderwolves.  He just earned NCAA Division 2 All-American honors, being named to the third team.  That's Hadden's first time being named an All-American.  Haddan was also named on the first team for the All-Super Region Three team.  The Thunderwolves had 4 players make the first team, 3 make the second team, and 4 make the third team.

In high school sports:
Yesterday:
In Wrestling:
At the Moffat County triangular, Palisade beat both Moffat County and Steamboat.  Steamboat and Moffat County tied.
Today:
In basketball:
Little Snake River Valley goes to Farson.  The girls play at 6 and the boys at 7:30.
Steamboat hosts Palisade.  The girls tip-off at 6 and the boys at 7:30.
Moffat County hosts Delta.  The girls begin at 6 and the boys at 7:30.
Rangely travels to West Grand.  The girls start at 2:30 and the boys at 4.
The Meeker boys host Vail Mountain at 6:30.
Soroco is home against Plateau Valley.
The Hayden boys are on the road to Debeque.
In Alpine Skiing:
Steamboat travels to Lake County.
In girls swimming:
Moffat County goes to the Jeffco Invite.
Tomorrow:
In basketball:
Little Snake River Valley goes to Cokeville.  The girls start at 3 and the boys at 4:30.
Steamboat welcomes Delta.  The girls play at 2 and the boys at 3:30.
Hayden heads to Vail Christian.  The girls begin at 4 and the boys at 5:30.
Soroco is home against West Grand.  The girls start at 2:30 and the boys at 4.
Rangely hosts Meeker.  The girls play at 2:30 and the boys at 4.
Moffat County hosts Palisade.  You can catch those games live on KRAI, with the pregame at 1:45.  The girls tip-off at 2 and the boys at 3:30.  You can also listen online at krai.com.
In wrestling:
Steamboat travels to Lake County.
Moffat County, and Hayden go to the Rifle Tournament.
Soroco wrestles against Leadville.
Rangely and Meeker go to the Paonia Tournament.
In hockey:
Steamboat hosts Battle Mountain at 6:30.
In girls swimming:
Moffat County continues at the Jeffco Invite.
In Nordic skiing:
Steamboat heads to Middle Park.