BRIGHTON TRUCK DRIVER DIES AT THE WHEEL JUST WEST OF HAYDEN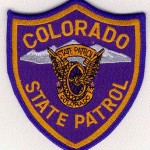 A Brighton man died behind the wheel of his semi Monday afternoon just west of Hayden.  According to the Colorado State Patrol, Thomas Steinbach was driving on the highway, when the episode occurred.  Although the cause of death has not been determined, the assumption is that he had a heart attack.  Fortunately, Steinbach's semi didn't hit any oncoming vehicles as it veered across the highway and into a ditch.  An off-duty police officer was following the truck and tried to revive Steinbach before West Routt Fire personnel arrived, but was unsuccessful.  An autopsy will be performed.  Steinbach was 52.
SENATOR TO INTRODUCE "MARIJUANA INTOXICATION LEVEL" LEGISLATION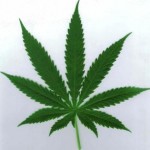 Sen. Steve King said Friday he is working on a proposal that would set a limit for how much THC – the psychoactive chemical in marijuana – drivers could have in their blood before they would be presumed to be driving while high. Known as a "per se" limit, it would work like the 0.08 blood-alcohol limit for drunken driving in Colorado. Drivers who test above the limit would have little leeway to challenge in court whether they were impaired. The legislature considered such a bill last year, but ultimately rejected it amid concerns the proposed limit was low enough that it could have snagged sober drivers along with stoned ones.  State Sen. Morgan Carroll, an Aurora Democrat who chairs the Senate Judiciary Committee, said the new bill would likely face similar doubts this year.  He says research is not conclusive about a THC level at which everyone is impaired. Frequent users – such as medical-marijuana patients – might always have some THC in their system without being impaired.  King said he has not yet decided whether to put last year's limit – 5 nanograms of THC per milliliter of blood – in this year's bill.  Instead, he said he might propose a zero-tolerance limit this year. Under such a scenario, drivers with any amount of THC in their blood could be charged with driving under the influence.  However, Carroll said a zero-tolerance level would require medical-marijuana patients to pick between their chosen treatment and driving. (help from Denver Post)
XCEL ENERGY WARNS OF "CUSTOMER SERVICE" SCAMS
Xcel Energy is warning customers, especially senior citizens, to watch out for phony customer service calls.  Xcel says some customers have received phone calls saying the utility company has received an unsigned check from the customer and needs a credit card number to pay the bill. Investigators say they are unsure of how many people have been affected by the scam, but believe the phony calls are targeted at senior citizens who make most of their payments by check.  According to Xcel, the utility company will go through several steps to verify their identity to the customer on the rare occasion they need to contact a customer about their account. The company urges customers to hang up the phone if they receive a phony call about unsigned checks and credit card payments.  Anyone who thinks they have been a victim of this scam to contact their local police department and their credit card company.
GROUPS RAISE AWARENESS OF "PUFFER" LAWS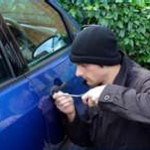 Colorado Auto Theft Investigators and Coloradans Against Auto Theft are teaming up this week to raise public awareness of "puffers" – a term coined by car thieves to describe a vehicle left running and unattended.  CATI will lead a concentrated effort by law-enforcement agencies across the state to prevent puffer crimes by issuing warnings and citations to drivers who leave their vehicles running unattended. In a recent CAAT survey, 35 percent of Coloradans admitted they didn't realize the practice is illegal.  Targeted statewide efforts to step-up puffer enforcement for one designated week will contribute to greater public awareness of CAAT's winter puffer campaign that launched in December.  At least 40 percent of Colorado drivers admit they have left their car running while unattended and 50 percent of stolen cars have the keys in them.
COLORADO MUNICIPAL LEAGUE OFFERS SCHOLARSHIPS TO ESSAY WINNERS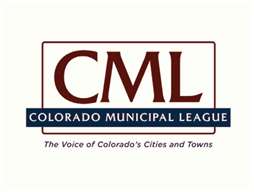 The Colorado Municipal League is offering future scholarship money to four Colorado students, as a prize in an essay contest.  This year's contest theme is "If I Were Mayor".  All 7th and 8th graders are invited enter the contest.  The League will pick 4 winners, who will receive certificates of achievement, $500 to establish a scholarship account with CollegeInvest, and the opportunity to attend the 90th Annual CML Conference in June to receive their awards and present their essays during the Elected Officials Luncheon.  Essays must be turned in to the CML by April 3rd.  Here is a link to more information, including contest rules.
FAREWELL PARTY FOR DARCY OWENS-TRASK IS THIS AFTERNOON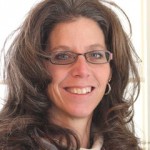 The Public is invited to a party to say goodbye to the Craig Moffat Economic Development Partnership's director.  Darcy Owens-Trask accepted late last year an offer to work in the state's Office of Economic Development and International Trade in Denver.  A party will be held this afternoon in the 2nd floor conference room of the Moffat County Courthouse.  Refreshments will be served.  It starts at 4:30 and will run until about 6.
"DIAMONDS AND SPURS" FUNDRAISER SLATED FOR LATER THIS MONTH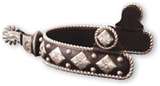 The Craig Rotary Club is preparing for their "Diamonds and Spurs" fundraising event later this month.  The event features dinner and dancing, with cocktails, hors d'oeuvres, and a silent auction.  Tickets are $60 each and need to be bought in advance, as they won't be available at the door.  The event will be January 28th at the Moffat County Fairgrounds Pavillion.  For more information, or to purchase tickets call 826-4444.
"SKI 4 YELLOW" ORGANIZERS EXTEND REGISTRATION DEADLINE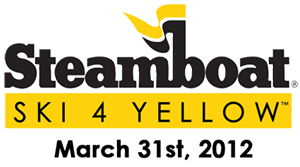 If you haven't signed up for the Ski 4 Yellow event in Steamboat, you still have time.  Organizers have extended the registration deadline to Sunday.  Ski 4 Yellow partners citizens with U-S Olympians in ski contests at the Steamboat Ski Area.  Proceeds earned from the event go toward the fight against cancer.  The contest already has over 50 entrants.  Ski 4 Yellow takes place March 30th and 31st.

In high school sports:
Yesterday's boys basketball game between Moffat County and Basalt was canceled.
Tomorrow:
In Wrestling:
Moffat County hosts a triangular with Steamboat and Palisade at 5.