DIANE MITSCH BUSH SAYS SHE'LL RUN IN NEW HOUSE DISTRICT RACE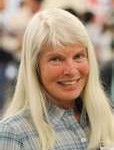 A Routt County Commissioner has announced her candidacy for the newly formed House District 26.  Diane Mitsch Bush announced yesterday that she'll run for the new district, which covers Routt and Eagle Counties.  Mitsch Bush has been a County Commissioner since 2006 and, she would be leaving that post early if elected.  So far, she is the only candidate to announce her intent to run for the new District.
AVALANCHE WARNING UPGRADED FOR CENTRAL ROCKIES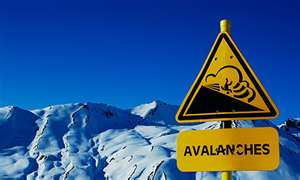 Yesterday, the Colorado Avalanche Information Center upgraded the avalanche warning to "considerable" for most of the Central Rockies. That means it will be easy for an avalanche to be triggered by accident.  John Snook, an Avalanche Forecaster with the Avalanche Information Center, says with the new snow we received yesterday, on top of a really weak foundation of snow from the past couple of months, it increased the avalanche danger dramatically.  Snook says the danger is usually higher when we have a shallower snowpack. When you mix that in with a dramatic change in weather, he says you'll have a problem.  The potential for dangerous conditions is higher in areas like Aspen and Gunnison, since they're pretty high up. The flat tops in the Steamboat zone are pretty dicey too.  Since September, Snook predicts Colorado has had about 500 avalanches.  He says it's not unusual for Colorado to experience thousands of avalanches per year.
CRAIG/MOFFAT EDP MAY NAME ONE-STOP CENTER AFTER RAFTOPOULIS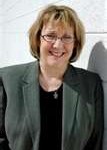 The Craig Moffat Economic Development Partnership is considering naming their new business incubator one-stop center after a former Moffat County Commissioner who was very involved with the EDP before passing away.  The Partnership is considering whether or not to name the new center after Marianna Raftopoulis.  In a letter to board members, the EDP's Darcy Owens-Trask says it would be a fitting tribute to Mariana's dedication to the Partnership and to a strong local economy.  The One-Stop Business Incubation and Technology Center, is funded by the Office of Economic Development and International Trade, and will be set up at the Craig campus of Colorado Northwestern Community College.
LIBRARY LOOKING FOR PAST EXHIBITS FOR "BEST OF BUSTS" EVENT
The Bud Werner Memorial Library and the Yampa Valley Breast Cancer Awareness Project are getting ready to hold their "Best of the Busts" art show, and need help from the public.  For the last 10 years, the groups have sponsored the "Bust of Steamboat" events, bringing awareness to breast cancer.  During the events, winners of the best decorated bras won prizes for their creations.  The bras were then auctioned off to raise funds for the groups.  Now, organizers want to bring those displays back for next month's event, which will showcase the "Best of the Busts".  Those who have purchased a display in the last 10 years are asked to contact Jenny Lay at the Steamboat Library.  The show is scheduled for February 3rd at 5 at Library Hall.  Click here for more information.
STATE'S HEALTH INSURANCE POOL ASKS FEDS FOR MORE OPERATING FUNDS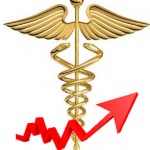 Colorado's high-risk health insurance pool has asked the federal government for nearly $15 million more than planned because claims have been higher than expected.  It's been reported that the state spent an average of $22,500 per patient in the first year of the program. Reports from other states show the average is about $11,500 per patient.  Colorado received $90 million out of a $5 billion federal pool for coverage for high-risk patients who could not get insurance.  Steve Larsen, who oversees the high-risk pools for the federal Center for Consumer Information and Insurance Oversight, says his office will shift money from states that haven't used theirs as fast to states that are incurring higher costs.  Larsen says eight other states are seeking supplements to their original budget.
STATE EMPLOYEES ANXIOUSLY ANTICIPATE GOVERNOR'S "CHANGES"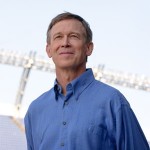 Some 30,000 state employees in Coloradoare waiting to see how Gov. John Hickenlooper wants to change their workplace rules.  In his annual address to lawmakers last week, Hickenlooper criticized Colorado's personnel policies as "antiquated" and said he would submit a proposal to change them.  Hickenlooper says the state constitution is full of obsolete rules and procedures and should be changed. He hasn't said what he wants to change.  State employees think he may be talking about rules forbidding the hiring of out-of-state residents for certain jobs, or seniority rules that allow senior employees to "bump" newer ones in some cases if a job is eliminated.
HISTORICAL GUIDE TO ROUTT COUNTY NOW AVAILABLE
The latest version of the Tread of Pioneers Museum's Historical Guide to Routt County is now available.  The guide highlights the history of the Yampa Valley, touching on the early trappers, cattlemen, farmers, miners, and sportsmen that have shaped the area.  It also includes maps of significant or historical areas.  The Guide is available for purchase now at the museum.  Proceeds go toward preservation and education activities at the museum.

In high school sports:
Today:
In basketball:
The Moffat County boys go to Basalt at 7.