AVALANCHE WARNING ISSUED FOR STEAMBOAT, FLAT TOPS AREAS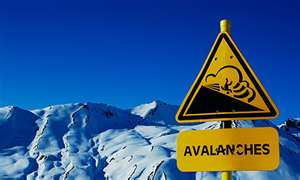 The Colorado Avalanche Information Center is warning backcountry skiers that the danger of avalanches in northern mountains is considerable.  The center said yesterday the danger extends to the Steamboat and Flat Tops mountains near and above tree line.  The center says strong west and north winds drifted snow into dangerous wind slabs on many steep slopes.
FAMILY SAYS TYLER PIKE IS FAR FROM THE FINISH LINE IN HIS RECOVERY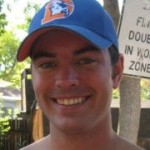 Tyler Pike's condition continues to improve at a Loveland hospital, but his family says his recovery is far from over.  Loveland Police say the former Craig resident exited a moving vehicle driven by Krystal Grubba early New Year's Day, sustaining serious head injuries.  Pike still suffers from some swelling in the brain, and continues to be under sedation and paralytic drugs, which have helped control the negative effects of his recovery.  Through the Caring Bridge Website, his family says they will stay with Tyler over the weekend, in part to make sure he can watch tomorrow's Broncos game.  Grubba was charged with Driving Under the Influence in connection with the incident, however police determined this week, that because Pike left the vehicle of his own accord, Grubba will not face charges related to Pike's injuries.
GOVERNOR HICKENLOOPER GIVES STATE OF THE STATE ADDRESS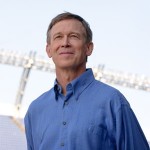 Governor John Hickenlooper made jobs and the economy his key themes in his second State of the State address since taking office yesterday.  Speaking to a joint session of the Colorado General Assembly, Hickenlooper said he's encouraged to see positive signs in the state's economy.  He was careful to point out these are still difficult times, and the state budget will need to be cut.  A pro-business Democrat, Hickenlooper said the state needs to "streamline" regulations in state government to encourage job growth.  He sees growing the private sector as the way to solve the state's ongoing budget problems.  The speech was not all serious. Hickenlooper also talked a little football. He specifically did it in 15 words, to honor the number 15 worn by Denver Broncos quarterback Tim Tebow.  That got him the biggest cheers and applause of his entire speech. Many lawmakers even waved towels.
GOVERNOR ENCOURAGES CIVIL UNION LEGISLATION IN STATE OF THE STATE ADDRESS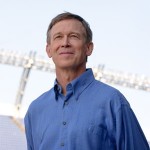 Governor John Hickenlooper used a portion of his State of the State Address to offer some of his most vocal support to date for civil unions yesterday.  Civil unions are currently legal in five states and in many ways grant gay couples the same rights and privileges as married couples.  Just last year, on a 6-to-5 party-line vote, a measure to allow civil unions in the state died in a House committee vote. Democrat Mark Farrandino said yesterday he is optimistic the measure will get to the full House floor this year.  Republican House Speaker Frank McNulty said he was "surprised" the governor brought it up, but the move will not change his vote against such a measure.
REGULATORS DENY XCEL ENERGY'S PROPOSED RATE HIKE
Colorado regulators have denied Xcel Energy Inc.'s request for a $100 million interim electricity-rate hike while regulators review its request for a $141.9 million increase, which would raise the average residential monthly electric bill by about 6 percent.  Xcel in November requested a $141.9 million increase, starting Dec. 23. But since it could be summer before there's a decision on the request, Xcel asked for the interim hike. The Public Utilities Commission rejected the request Wednesday, saying the company failed to show it would be adversely impacted by maintaining current rates while the commission reviews the $141.9 million request.  Xcel spokesman Mark Stutz says Xcel officials are disappointed because they feel "regulatory lag" is a growing concern, but they're looking forward to deliberations on the full request.
DENVER LAWYER TELLS MARIJUANA DISPENSARIES TO IGNORE FEDS WARNING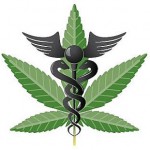 Federal officials have begun a crackdown on medical marijuana dispensaries in Colorado that targets those located near schools.  U.S. Attorney John Walsh said 23 dispensaries within 1,000 feet of schools have until Feb. 27 to shut down or face federal penalties, which can include asset seizure or forfeiture of property. Walsh's office declined to release a list of targeted businesses but says there will be more letters sent out in the future.  A Denver lawyer who represents dispensaries is advising his clients to ignore the threats, saying the feds are bluffing.  Corry says the U.S. Attorney is "declaring war" on state lawmakers and the governor who set up some of the most intense regulations for any industry in the state.  But he says U.S. Attorney General Eric Holder told a member of Congress last month that if dispensaries are following state regulations in Colorado, the Department of Justice will leave them alone.  Federal law prohibits medical marijuana businesses within 1,000 feet of schools, but grandfathered in those businesses already in existence before regulations were passed in 2010.
FULLER CENTER FOR HOUSING HOLDS WORK DAY IN CRAIG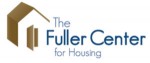 The Moffat County Fuller Center for Housing has another work day scheduled for tomorrow.  The group is still working on the old Simmons Rooms.  Tomorrow's focus will be on the materials from the old buildings.  Organizers need volunteers to pull nails out of the old lumber, so that the wood can be sold for other purposes.  The Simmons Rooms are located on Yampa Avenue, between 7th and 8th.  Volunteers can show up at 10:30, and the work is expected to last until about 4.
MEEKER CHAMBER SEEKS NOMINATIONS FOR BUSINESSES OF THE YEAR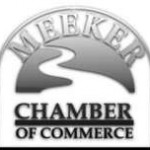 The Meeker Chamber of Commerce is seeking nominations for their annual business awards.  Nomination forms are available at the chamber, by email, or by fax.  There are 5 categories you in which you can make nominations; Small business, Large business, Non-profit organization, Energy Industry partner and Citizen of the Year.  Nominations are due back to the chamber by Sunday.
STORE RECALLS RADIOACTIVE TISSUE HOLDERS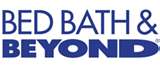 Federal regulators say metal tissue holders contaminated with low levels of radioactive material may have been distributed to Bed, Bath & Beyond stores in more than 20 states including Colorado.  Nuclear Regulatory Commission spokesman David McIntyre says the home products company has pulled the tissue holder from its stores. He says there's no threat to human health but it's better to avoid unnecessary exposure to radiation.  Bed, Bath & Beyond Inc. said in a statement yesterday its Dual Ridge Metal boutique tissue holder has been carried in about 200 of its stores since July.  Authorities say the tissue holders contain man-made cobalt-60 radioactive material.

In high school sports:
Yesterday:
In basketball:
Little Snake River Valley's boys beat Rangely.
Today:
In basketball:
Little Snake River Valley goes to Saratoga.  The girls tip-off at 4:30 and the boys at 6.
Rangely hosts Soroco.  The girls play at 5:30 and the boys at 7.
Meeker is home against Plateau Valley.  The girls play at 5:30 and the boys at 7.
Steamboat hosts Battle Mountain.  The girls start at 6 and the boys at 7:30.
The Hayden boys head to West Grand.
Moffat County is home against Eagle Valley.  You can catch those games live on KRAI with the pregame at 5:45.  The girls tip-off at 6 and the boys at 7:30.  You can also listen on-line at krai.com.
In wrestling:
Rangely welcomes Soroco and Meeker.
Moffat County goes to the Green River tournament.
In hockey:
Steamboat hosts Aspen at 6:30.
In alpine skiing:
Steamboat hosts an event at Howelson Hill.
Tomorrow:
In basketball:
Hayden hosts North Park.
Moffat County heads to Battle Mountain.  The girls play at 2, the boys at 3:30.
Steamboat goes to Eagle Valley.  The girls play at 2 and the boys at 3:30.
Soroco travels to Vail Christian.  The girls tip off at 3:30 and the boys at 5.
Meeker plays at Paonia.  The girls start at 2:30 and the boys at 4.
In wrestling:
Moffat County continues at the Green River Tournament.
Steamboat is on the road to Evergreen.
Meeker and Soroco continue at the Rangely Duals.
In Hockey:
Steamboat travels to Pueblo County for a game at 3:30.
Broncos:
The Denver Broncos are on the road to play the New England Patriots in a Divisional Playoff Game tomorrow.  You can catch all the action live on 55 country, with the pregame at 4 and the kick-off at 6.