CRAIG CITY COUNCIL APPROVES SITE PLAN FOR DEVELOPMENT NEAR WAL-MART
The Craig City Council approved a site plan for development near the Craig Wal-mart last night.  The council was generally excited about the new development, which will see Maurice's clothing store move from the Centennial Mall to the new building.  A new business to Craig, Hibbett Sports will also occupy one of the three new spaces.  The third will remain empty for now.  Mayor Terry Carwile says the new development is encouraging for the local economy, as the still lackluster housing market is preventing new home development.  The project will appear northeast of the Wal-mart building.
MOFFAT COUNTY UNITED WAY FALLS SHORT OF FUNDRAISING GOAL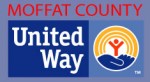 For the first time since its inception, the Moffat County United Way has fallen short of its fundraising goal.  The organization says they've come up about $23,000 short of its $490,000 goal.  The board is now turning to the community for additional help.  They've acknowledged that the slow economy is likely the reason the goal wasn't met, but stress that those who feel they may have missed their opportunity to donate still have time.  They're also asking that donors increase their contributions by about 2%.  If the board doesn't reach their goal, they will have to make cuts to agencies and organizations that provide services within the community.  If you have questions, you can call the Moffat County United Way.  The phone number is 824-6222.
VFW INVITED TO TALK ABOUT LEASE OPTIONS FOR PARK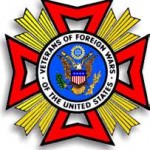 The Craig City Council is inviting the VFW Post in Craig back to the table to talk about leasing options for the veterans' park just south of Craig City Park.  The VFW had asked the city to a private sit-down, but the council is worried about open meeting laws, so the two groups will have to have a public workshop to hash out the details.  While the VFW says the park is no longer for sale to the city, they would like to work out a lease agreement, that includes having the city provide more restrooms, a veterans memorial, and other improvements to the park.  Mayor Terry Carwile said the council is sending a letter to the veterans group, inviting them to a workshop to work out the details.  It's not clear when that workshop may take place.
HAYDEN FIRE DESTROYS MOBILE HOME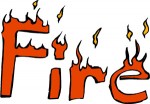 Space heaters may be to blame for a fire that destroyed a mobile home in Hayden yesterday morning.  According to West Routt firefighters, there were no people in the home when it caught fire, but a dog was killed in the blaze.  Firefighters say heaters placed to keep the dog warm, or to thaw pipes underneath the home were likely to blame.  The home was on Routt County Road 37.  It was a total loss.
FOREIGN EXCHANGE PROGRAM LOOKING FOR HOST FAMILIES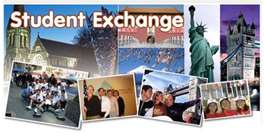 The NWS Peace Program is looking for Northwest Colorado families to host foreign exchange students next year.  The students will range in age from 15 to 18 and will begin arriving in August.  They'll spend 5 to 10 months with a family while attending high school.  The Program says there are plenty of opportunities to host, whether you are a single parent, retired, have small children, teens or no children.  Students will require a bed, meals and family-style support.  They are provided with spending cash.  If you're interested in hosting a student, you can call 1-866-846-3977 or visit their website.
WHITE, BAUMGARDNER, CALL TO ATTEND MOFFAT COUNTY'S LINCOLN DAY DINNER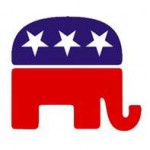 Tickets are now being sold for the Moffat County Republican Party's Lincoln Day Dinner.  This year's event will feature keynote speaker Ryan Call, the state's G.O.P. Chairman.  Senator Jean White and Representative Randy Baumgardner will also be there.  The two of them will face off next year for White's senate seat.  The Lincoln Day Dinner will be held January 21st at 5:30 at the Holiday Inn in Craig.  Tickets are $50 each and must be purchased by Friday.  You'll find them at T&H Parts and Pam Designs.  You can call 629-9048 or 756-5202 to RSVP.
STATE LEGISLATIVE SESSION BEGINS TODAY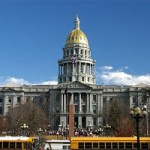 The State legislature begins its session today, and lawmakers will have a lot of work cut out for them.  The session will be focused in large part on money, with a tough budget situation to navigate. But things aren't as bad as last year and forecasts have been improving.  They are even to the point where Governor John Hickenlooper revised his budget to get rid of a lot of his proposed cuts- particularly to public schools.  But he says it's still not pretty.  Tomorrow, the governor will give his State of the State address to lawmakers.

In high school sports:
Yesterday:
In basketball:
The Moffat County boys lost to Aspen.
Hayden's boys beat Vail Mountain.
Today:
In basketball:
Moffat County plays at Grand Junction High School.  The girls tip off at 5:30 and the boys at 7.
Tomorrow:
In basketball:
Rangely welcomes Little Snake River Valley.  The girls play at 4 and the boys at 5:30.
In wrestling:
Meeker travels for a dual with Grand Valley.