MAN ACCUSED OF SAWING OFF CORPSE'S FINGERS SAYS HE'D DO IT AGAIN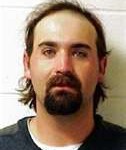 The couple from Craig who is accused of stealing evidence from a murder-suicide scene near Kremmling last month appeared in Grand County Court yesterday afternoon.  29 year old Jerod Reeves, and 35-year old Kimberly McCaffery admitted to FBI investigators they stole money and other items, and even sawed the fingers off the hand of a dead body to get a gun.  The couple skipped town and eventually were arrested in Washington state.  In an interview with Denver TV last night, the Reeves defended their actions, saying anyone in the same situation would have done what he did.  McCaffery was a little more remorseful.   The couple had come across the bodies of William Ahrold and his 9-year-old-son Jackson in Grand County on Dec. 17.  The Grand County Sheriff's Department believes Ahrold shot and killed his son before killing himself.  The couple stole all the money in the vehicle, and Reeves made the decision to cut Ahrold's frozen fingers off so he could get his gun.  McCaffery says the couple was homeless, had no money and was running on fumes.  The couple has been charged with tampering with physical evidence, criminal trespass and abuse of a corpse. They're being held on $150,000 bond.
PARKS AND WILDLIFE TO SET GAME LIMITS AT THURSDAY MEETING
Colorado Parks and Wildlife will set season dates for 2012 big game hunting seasons and establish license numbers for big horn sheep and mountain goat seasons during its monthly meeting Thursday in Denver.  The Commissioners have a number of other items on their agenda as well, including a workshop to present the merger implementation plan for Colorado State Parks and the Division of Wildlife.  The Commission will also consider over two dozen changes to big game regulations in the state.  Among those changes is a modification of a liberal late youth unfilled-elk license program in the Northwest Region as a result of the agency's success in reducing elk numbers to meet population objectives.  You'll find the complete agenda here.
C-DOT WARNS TRAVELERS TO WATCH OUT FOR SNOW CREWS

The Colorado Department of Transportation is making travelers aware of their snow crews on the roads.  The department says highways in Steamboat, Craig, Hayden, and Kremmling have some snow pack and are icy in spots, and those kinds of conditions will continue throughout the winter.  As of now, areas west of Craig are dry.  Motorists are also advised that bridges, overpasses, and ramps will freeze first.  The key phrase they're trying to impress is "Ice and Snow, take it slow".  Travelers can call 5-1-1 to get the latest road information.  You can also visit the department's road information website.
GOVERNOR RELEASES REPORT ON CUTTING RED TAPE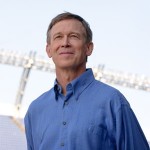 Gov. John Hickenlooper unveiled recommendations to reduce government "red tape" and regulatory inefficiencies based on feedback from more than 100 business organizations, local governments, advocacy and community groups statewide.  The recommendations were created after a six-month series of "Pits and Peeves" roundtable meetings held in all parts of Colorado.  The meetings focused on the experiences of roundtable participants with government red tape, as well as their ideas and suggestions to eliminate unnecessary bureaucracy. Recommendations were compiled in a 94-page report called "Cutting Red Tape in Colorado State Government."  The red tape issues identified by the participants concerned both discrete, individual rules and regulations, as well issues of a more systemic or structural nature.  State agencies have already started making changes to address issues around red tape and appropriate regulation.  Read the report here.  (thanks 9 news)
REPUBLICANS INTRODUCING SAME-SEX UNION LEGISLATION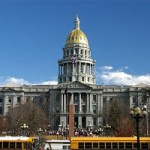 Legislation granting Colorado same-sex couples similar rights to married couples will be considered again this year.  The topic was among the most emotional in the Legislature last year.  Gay couples pleaded for equal rights before a Republican-led committee voted down the idea.  This time Republicans inside and outside the Capitol are drumming up support for civil unions but its prospects remains unclear in the House Republican committee where it will eventually land.  The bill would give gay couples the ability to be involved in their partner's medical decisions, enhance inheritance and parental rights, and make health insurance coverage easier.  The bill is expected to be introduced tomorrow as lawmakers convene for the new session.  About a dozen states allow either civil unions or same-sex marriage.
COLORADO DOCTORS OFFERED INCENTIVES FOR SAVING MEDICARE DOLLARS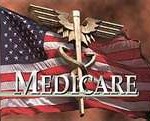 Colorado doctors are being offered a bonus if they can save the federal government money for treating Medicare patients.  Health care providers plan to add nurses, social workers and new software that will track hospital discharges.  They plan to follow up with patients on tests and check prescription refills.  Officials say the programs will help nearly 30,000 Medicare patients avoid unneeded hospital visits.
FUTURE STORMS COULD BRING LESS HAIL TO COLORADO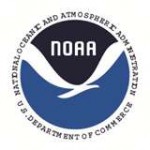 By the year 2070, Colorado may no longer see hail at all.  That's according to a new study by the National Oceanic and Atmospheric Administration (NOAA), the University of Colorado Boulder's Cooperative Institute for Research in Environmental Sciences and the National Center for Atmospheric Research.  Less hail damage may be appealing to many; however, no hail could mean more flooding. The study looked at climate models and how greenhouse gases are warming the atmosphere.  The study assumed an increase in greenhouse gases and a warmer atmosphere over the next few decades. That change in our climate would melt any hail that forms before it hits the ground.  The research team also found evidence that storms over Colorado could become more extreme in the future.
STATE REPUBLICANS HOLD BUDGET MEETING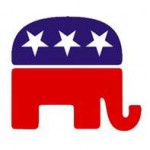 Colorado Republican state lawmakers are holding their own hearing on the state budget.  The Republican Study Committee of Colorado is holding a meeting Monday.  The group has invited conservatives, including state Treasurer Walker Stapleton, to offer their suggestions on ways the legislature can make nearly $700 million in cuts.  The committee has no legislative power and is not an official legislative committee.

In high school sports:
Yesterday:
In wrestling:
Steamboat beat Battle Mountain and Lake County in a triangular.
Today:
In basketball:
The Moffat County boys host Aspen at 6.
Little Snake River Valley's girls welcome Hayden at 7.
Hayden's boys go to Vail Mountain.
Tomorrow:
In basketball:
Moffat County plays at Grand Junction High School.  The girls tip off at 5:30 and the boys at 7.