TYLER PIKE'S FAMILY SAYS HE IS STEADILY IMPROVING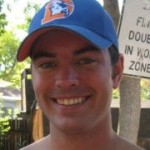 Updates by Tyler Pike's family show he had a pretty stable weekend.  Pike was injured early in the morning New Year's Day, when police say he exited a moving vehicle.  Head trauma prompted doctors to put him in a medically induced coma, but after a week of surgeries and monitoring, he is awake and stable.  He was even able to watch the Denver Broncos' overtime victory over the Pittsburgh Steelers yesterday afternoon.  That's the first stimulation his doctors have allowed since he was brought in.  Charges may be filed against the driver of the car Pike was in when he got hurt.  28-year old Krystal Grubba will not be charged until after police and prosecutors receive toxicology results from that night.
GLENWOOD'S BOB RANKIN TO MAKE A HOUSE DISTRICT 57 BID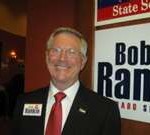 A Glenwood man wants to be the representative of the newly drawn House District 57.  Republican Bob Rankin has thrown his hat into the ring, and at this point has no opponent.  Randy Baumgardner is the current rep, but plans to run for Senate District 8 against Jean White during the next election.  That leaves the House seat open for new blood, and Rankin thinks he's the right guy to step in.  Rankin made an unsuccessful senate run against Gail Schwartz two years ago.  He's running on a jobs creation platform.
INTERIOR DEPARTMENT CONSIDERS MERGING B.L.M. WITH O.S.M.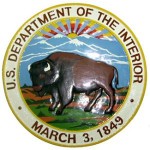 The Bureau of Land Management may be merging with the Office of Surface Mining Reclamation and Enforcement.  Interior Secretary Ken Salazar is asking the public their opinions in whether or not the two agencies should combine forces.  A press release says the meetings will include discussions on how to best maintain the OSM's status as an independent bureau with regulatory responsibilities under the Surface Mining Control and Reclamation Act.  A series of meeting are being held across the country to gain input.  The Colorado meeting will be held in Denver January 24th.  Those who can't make the meeting can comment online.  Details can be found by clicking here.
FORMER MEEKER WRESTLER JOE LEBLANC FEATURED IN ARTICLE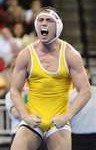 Former Meeker wrestler Joe LeBlanc was featured in a major publication yesterday.  LeBlanc's wrestling career was just part of the story, as the article also delved into his family life.  LeBlanc now wrestles for the University of Wyoming, and is expected to challenge for the NCAA 184-pound title at a meet in March.  According to the article, LeBlanc is also a near-straight-A student, with a wife and two kids.  Along with his family life, LeBlanc discussed his high school career, his influences in the sport, and his expectations for himself this year.  LeBlanc was 130-and-23 in high school wrestling, and has a 17-1 record so far this year.  He's ranked 3rd nationally in his weight class.
THE MEMORIAL HOSPITAL LOOKING FOR CHILDREN TO PERFORM IN THEATRE PRESENTATION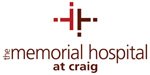 The Memorial Hospital and its foundation are bringing the nation's largest traveling children's theater to Craig this month.  The Missoula Children's Theatre will perform "The Tortoise Versus the Hare", and they would like to use local children.  Kids in kindergarten through 6th grade are encouraged to show up for auditions January 17th at 4.  While there is no guarantee that all kids will make it through auditions, the group hopes to use more that 50 local children.  Those who do make it through will be expected to attend all rehearsals, which will take place the 19th through the 20th.  Performances will be held January 21st.  For more information call 826-3109.
REPUBLICAN VOTER NUMBERS ARE GROWING IN WESTERN COLORADO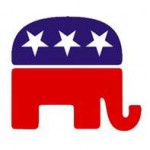 Republicans have increased their voter registration in west-central Colorado by 6 percent over the past four years as Democrats slipped slightly.  Reports say Democratic registration fell by less than 1 percent and unaffiliated voters grew more than 8 percent.  Voter registration information was gathered in Delta, Garfield, Mesa, Montrose and Rio Blanco counties. Chuck Poplstein, executive director of the state Republican Party, says President Barack Obama's 2008 election galvanized the party.  John Straayer, a professor of political science at Colorado State University, says the Republican Party growth might reflect the high-profile primary campaign for the GOP presidential nomination.  Straayer says Democrats already have their candidate, and there is no Senate or gubernatorial race to fire up interest.
SUDDEN ASPEN DECLINE HAS KILLED OFF A FIFTH OF COLORADO'S ASPEN TREES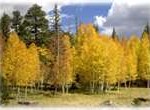 A mysterious malady has killed off nearly one-fifth of Colorado's aspens.  But forest ecologists have struggled to explain the widespread die-off, known as Sudden Aspen Decline or SAD.  A new study from researchers at Stanford University and the University of Utah may provide a breakthrough in understanding SAD and how it kills trees.  The research found that aspens have essentially dehydrated due to a drought that took hold of Colorado from 2000 to 2004. In a delayed reaction to the drought, the systems that carry water through aspen stands broke down.
CNCC STILL TAKING REGISTRATION FOR SPRING SEMESTER CLASSES

The spring semester starts today at Colorado Northwestern Community College, but people still have time to register.  Students can still register through Wednesday.  Registration takes place until 6 tomorrow and Wednesday, and you can register at the campus office.  If you need more information, call 824-1101.

In high school sports:
Over the weekend:
In basketball:
Moffat County's boys and girls lost to Glenwood.
The Soroco girls fell to Vail Christian.  The Soroco boys beat Vail Mountain.
Meeker's boys and girls both beat Hayden.
Steamboat's girls lost to Glenwood Friday and to Mead Saturday.  The Steamboat boys beat Glenwood.
Little Snake River Valley's boys and girls topped HEM Friday and Saratoga Saturday.
In wrestling:
Steamboat placed one and Hayden placed two at the Tournament of Champions in Vernal.
Soroco placed one at a tournament in Eagle Valley.
In hockey:
Steamboat beat Pine Creek Friday and fell to Summit Saturday.
Today:
In wrestling:
Steamboat goes to a Triangular at Battle Mountain.
Tomorrow:
In basketball:
The Moffat County boys host Aspen at 6.
Little Snake River Valley's girls welcome Hayden at 7.
Hayden's boys go to Vail Mountain.