TYLER PIKE'S FAMILY SAYS HE IS IMPROVING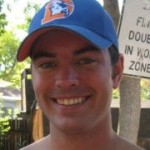 According to family, former Craig resident Tyler Pike is slowly improving at Medical Center of the Rockies in Loveland.  Pike was injured early New Year's Day, when police say he exited a moving vehicle.  He sustained serious head injuries and has swelling in his brain.  The clinic officially lists Pike in critical condition, but doctors have woken him from a drug induced coma.  On the Caring Bridge website, which connects patients with family and friends, Pike's family indicates that while Tyler started experiencing more swelling yesterday morning, doctors decided not to put him back in a coma, and since then the swelling has backed off.  Loveland Police are still considering charges against the driver of the vehicle, 28-year old Krystal Grubba.
CORONER SAYS ROCK SPRINGS MAN DIED OF HYPOTHERMIA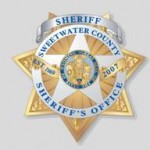 Sweetwater County Coroner Dale Majhanovich said a Rock Springs man died of hypothermia after surviving a car crash and walking to shelter in the late night, early morning hours of December 31st.  The body of 18-year-old Vernon Johnson was found about 17 miles north of Green River on the 31st.  He had been on an excursion with two 17-year-old girls to see the city lights from White Mountain, according to a media release from the Sweetwater County Sheriff's office.  Johnson rolled the car he was driving on14-Mile Road late on the night of Dec. 30. The three left the vehicle and attempted to walk out of the area.  After taking shelter in a draw by the side of the road, the three slept. In the morning, the girls attempted to help Johnson stand, but he collapsed and died.  Foul play is not suspected in Johnson's death, nor is alcohol believed to have been a factor.
SCOTT TIPTON WILL VISIT ROUTT COUNTY TOMORROW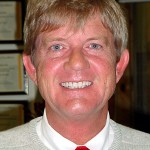 Republican Congressman Scott Tipton will be in Routt County for a few Town Hall Meet and Greets tomorrow.  According to a press release, Tipton wants to share his legislative agenda for 2012.  He'll make stops in Oak Creek, Steamboat and Hayden.  He'll stop at the Colorado Bar in Oak Creek at 11:30, at the Steamboat Smokehouse at 1:30, and at the Double Barrel Steakhouse in Hayden at 3:30.  Each visit is expected to last about an hour.  The public is welcome and there is no charge to attend.
E.P.A. RECOMMENDS RADON TESTING DURING WINTER MONTHS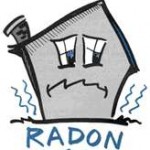 The winter months are popular for radon gas poisoning incidents, and the environmental Protection agency recommends testing your home for the gas.  Radon is an invisible and odorless gas that seeps up from the ground.  During winter months, houses are sealed up to keep the cold out, but that can also keep the radon in, which can be dangerous for the home's occupants.  Radon is considered the leading cause of lung cancer deaths among non-smokers.  The EPA says around 20,000 people die each year in America from radon poisoning.  January is National Radon Action Month.  You can pick up a do-it-yourself radon test kit from the C.S.U. Extension offices in Craig and Steamboat.  They generally cost around $5.
U.S. RECORDS 2ND LOWEST NUMBER OF MINING DEATHS IN OVER 100 YEARS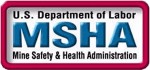 The U-S Department of Labor's Mine Safety and Health Administration says the nation saw 34 fatalities among miners in 2011.  That's the second lowest count in over 100 years.  MSHA says 23 of those deaths occurred at surface mines, while 14 were in underground mines.  Only one of those deaths was in Colorado.  The lowest number of deaths recorded was just two years ago.  The Administration has been keeping fatality records since 1910.   This is the first year Colorado has recorded a mining death since 2007.
EXPERTS SAY JOBS BILLS WON'T DO MUCH FOR THE STATE'S ECONOMY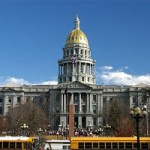 Republicans are revealing their plans for creating jobs in the state with a number of bills in the upcoming legislative session.  But some economic experts say most bills won't help much.  One of those bills would implement a grace period before companies can be fined by state regulators for minor infractions.  Another bill would allow lumber from trees killed by bark beetles to be used in more construction in the state.  Last month Democrats announced a jobs bill that would give companies a slight edge to win contracts with the state if they use mainly Colorado workers on their projects.  But experts say that only helps in cases when bidding on a contract already makes sense for a company.  They say Republicans did make one proposal that could actually cause more spending on construction.  They want to re-instate a six percent cap on the state budget's growth, something Democrats successfully threw out of state law.  Republicans want half of any money the state makes above the cap to be spent on building highways and public facilities.
LANGUAGE APPROVED IN PERSONHOOD AMENDMENT PROPOSAL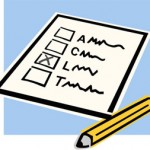 The so called "personhood" amendment, which critics say aims to end abortions in Colorado, has cleared a legal hurdle.  A state title board made some small changes, but it approved the ballot language for the amendment.  Voters rejected a similar measure last year and in 2008.  Planned Parenthood of the Rocky Mountains says it will appeal the title board's decision.  The organization Personhood Colorado will need to gather 86,000 signatures to get the amendment on the 2012 ballot.
COLORADO COUNTIES REQUIRED TO PROVIDE DROP-OFF BOXES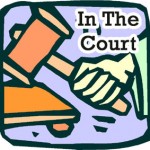 The state appeals court says Colorado counties must pay to provide drop-off boxes for mail-in boxes at every polling place.  The ruling came yesterday in an Arapahoe County case. In 2009, state lawmakers passed a law allowing voters to drop off mail ballots at any polling place on Election Day. Until then, drop-off locations had been limited.  Arapahoe County balked at adding boxes at 197 more locations at a cost of $80,000. Officials told the state they wouldn't comply because the state didn't provide funding, which they said violated an unfunded mandate law. The state challenged the decision in court.  Secretary of State Scott Gessler says the decision upholds a fair and uniform election system. He says he'll try to reduce election costs for counties while preserving access and security.
DENVER/PITTSBURGH MAYORS MAKE FOOTBALL BET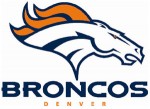 Denver Mayor Michael Hancock has made a wager on the outcome of this weekend's playoff game between the Denver Broncos and Pittsburgh Steelers.  Hancock made the bet with Pittsburgh Mayor Luke Ravenstahl over which team will claim victory in the AFC Wild Card match-up on Sunday afternoon.  If the Broncos win, Ravenstahl has agreed to wear a Broncos jersey and "Tebow" in front of a public building in Pittsburgh.  If the heavily-favored Steelers win, Hancock has to wear a Steelers "Terrible Towel" at a public event.

In high school sports:
Yesterday:
In basketball:
Moffat County's boys and girls beat Central High School in Grand Junction.
Today:
In basketball:
Rangely goes to Plateau Valley.  The girls play at 5:30 and the boys at 7.
Meeker hosts Hayden.  The girls play at 5:30 and the boys at 7.
Steamboat hosts Glenwood.  The girls start at 6 and the boys at 7:30.
Little Snake River Valley Hosts HEM with the girls starting at 6 and the boys at 7:30.
In wrestling:
Rangely, Steamboat and Meeker head to the Tournament of Champions in Vernal.
Moffat County goes to the Las Vegas Tournament.
In hockey:
Steamboat hosts Pine Creek at 6:30.
In alpine skiing:
Steamboat competes at the Winter Park Ski area.
Tomorrow:
In basketball:
Little Snake River Valley hosts Saratoga.  The girls tip-off at 3 and the boys at 4:30.
Moffat County's boys and girls play at Glenwood.
The Steamboat boys hosts Fruita at 4, while the girls welcome Mead at 5:30.
Meeker is home against Vail Christian.  The girls play at 2:30 and the boys at 4.
The Rangely boys host Debeque at 1.
In wrestling:
Rangely, Steamboat, and Meeker continue at the Tournament of Champions in Vernal.
Moffat County continues at the Las Vegas Tournament.
In hockey:
Steamboat travels to Summit for a game at 4:45.
In nordic skiing:
Steamboat hosts an event at Howelson Hill.