DOCTORS PLAN TO WAKE TYLER PIKE FROM COMA TODAY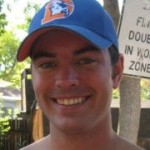 Former Craig resident Tyler Pike is still listed in critical condition at Medical Center of the Rockies in Loveland.  Pike, who lives in Fort Collins, was injured early New Year's Day when he exited a moving vehicle.  Pike was placed in a medically induced coma, due to serious head injuries.  Pike's mom noted on the Caring Bridge website, which connects patients with family and friends, that doctors plan to wake him today for an assessment.  Loveland Police are considering charges against the driver of the vehicle, 28-year old Krystal Grubba.
MARIJUANA ADVOCATES TURN IN SIGNATURES FOR LEGALIZATION QUESTION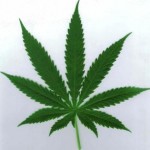 Supporters of a broad-based marijuana legalization proposal submitted nearly 160,000 signatures to the Colorado Secretary of State yesterday, a move that all but guarantees their question will be on the November ballot.  They will need just 86,105 of those to be deemed valid in order to get it approved.  The "Colorado Initiative to Regulate Marijuana Like Alcohol" would allow the possession and use of an ounce of less of marijuana by adults 21 and older. Unlike the marijuana-legalization Amendment 44, which lost by a 59-41 percent margin in 2006, this initiative would create a taxing mechanism that would direct $40 million a year to public school construction efforts.  Colorado Attorney General John Suthers admits opponents will have a battle on their hands this year.  The proposed initiative would allow cities to "opt out" of allowing marijuana sales.
PARKS AND WILDLIFE LOOKING FOR BENEFICIARIES FOR OUTDOOR GRANTS
Colorado Parks and Wildlife is accepting applications from individuals, organizations and local governments for grant money for projects benefiting fishing, shooting ranges, or motorized boating.  The Department has $1.7 million to give out.  The funds are partially raised from taxes on the sales of boating, hunting, and fishing equipment.  A study shows that hunting and fishing count for $1.8 billion dollars of revenue for the state, and supports over 21,000 jobs.  Applications for shooting range grants are due February 1st, while applications for fishing and boating grants are due at the beginning of March.  You'll find more information here.
BLM LAUNCHES WEB PAGES DEDICATED TO VETERANS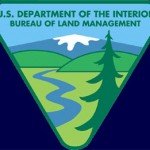 The Bureau of Land Management has announced new web pages dedicated to veterans.  The pages highlight stories of veterans and their experiences on public lands.  They also provide information about recreational opportunities and help connect veterans with potential careers in lands and natural resources management.  BLM employees who have served in the military are also featured.  Those returning from service will find a wide variety of ways to connect with the lands they fought to protect, which the BLM says can have a healing effect.  The site also considers disabled veterans when listing recreational opportunities.  You'll find a link to the site here.
STATE REPUBLICANS AIM TO EDUCATE VOTERS ON CAUCUS PROCESS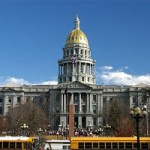 Colorado Republicans are wasting no time educating voters on party caucus plans.  The party has set up an Internet link for the statewide party caucuses, which will be held Feb. 7. The national election season kicked off yesterday with caucuses in Iowa.  Colorado Republican Party Chairman Ryan Call said the site is intended to help caucus-goers find their caucus locations and pre-register.  Caucus volunteers will have access to the site's information so it will not need to be re-entered at the caucus location. The Colorado Republican Party is hoping this will decrease long lines and backups.  The GOP will also be able to tell who pre-registered and then attended a caucus. The party says that will help them with campaign efforts.  Participants must be a registered Republican as of Dec. 7 and a precinct resident since Jan. 9.  You'll find a link to the site here.
CABLE AND SATELLITE T.V. RATES SET TO GO UP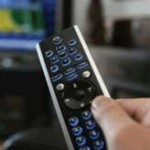 Rates for most Colorado cable and satellite-TV customers are going up this year.  Providers are blaming increased programming costs.  Comcast, Colorado's largest cable-TV company, with more than 800,000 subscribers, is raising rates statewide by more than 4 percent.  DirecTV will raise rates by an average of 4 percent beginning in February.  Reports say Dish Network froze prices through January 2013 on primary programming packages as part of a hike last year.

In high school sports:
Today:
In basketball:
Moffat County goes to Central High School in Grand Junction.  You can catch all the action live on KRAI with the pre-game at 5:15.  The girls tip off at 5:30 and the boys at 7.  You can also listen online at krai.com.
Tomorrow:
In basketball:
Rangely goes to Plateau Valley.  The girls play at 5:30 and the boys at 7.
Meeker hosts Hayden.  The girls play at 5:30 and the boys at 7.
Steamboat hosts Glenwood.  The girls start at 6 and the boys at 7:30.
Little Snake River Valley Hosts HEM with the girls starting at 6 and the boys at 7:30.
In wrestling:
Rangely, Steamboat and Meeker head to the Tournament of Champions in Vernal.
Moffat County goes to the Las Vegas Tournament.
In hockey:
Steamboat hosts Pine Creek at 6:30.
In alpine skiing:
Steamboat competes at the Winter Park Ski area.