LOVELAND POLICE SAY TYLER PIKE JUMPED FROM MOVING VEHICLE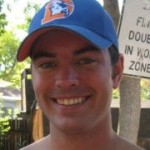 Loveland police have released details about the accident that seriously injured former Craig resident Tyler Pike.  Officers say 25-year old Pike got out of a moving car, driven by 28-year old Krystal Grubba in the early morning hours of New Year's Day.  While he wasn't struck by the vehicle, Pike sustained serious head injuries in the incident.  He is currently in a medically induced coma at the Medical Center of the Rockies in Loveland.  Police questioned and released Grubba, who could face charges, pending toxicology results. Pictured: Tyler Pike
ROCK SPRINGS MAN DIES AFTER CRASHING CAR, SPENDING NIGHT OUTDOORS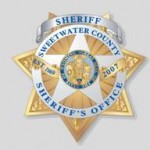 It's not clear if the elements or complications from a car crash killed an 18-year old Rock Springs man early Saturday morning.  That's according to the Sweetwater County Sheriff's Office.  Vernon Johnson was taking two 17-year old girls to see the city lights at the top of White Mountain, when he missed his turn-off.  At some point, Johnson lost control of his vehicle and drove off the road, rolling the car several times.  All of the passengers were wearing their seat belts and survived the crash.  The three tried to walk to safety, but as two of them were without jackets, they stopped and spent the night in a draw off of Blue Rim Road.  As morning came, the two girls woke Johnson, but he collapsed and would not wake up.  The two then made their way back to the road, where they flagged down a passing motorist.  The motorist drove them to the hospital, while alerting authorities of Johnson's situation.  Deputies found Johnson's body at around 10 Saturday morning.  They say they're not sure whether Johnson died as a result of injuries suffered in the crash, or whether he succumbed to hypothermia from spending the night outdoors.  Deputies say alcohol was NOT involved.
OIL AND GAS REPS LOOK TO COUNTIES FOR HELP IN CONTROLLING REGULATIONS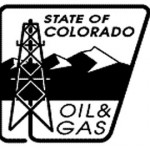 Colorado oil and gas regulators are hoping to head off local rules and moratoriums by working more closely with local governments.  Colorado Oil and Gas Conservation Commission director Dave Neslin says the commission is sending out two representatives and an industry trade group is adding its own person.  Industry officials are worried about a drilling boom stretching from southern Colorado to the Wyoming border.  Reports say regulators would prefer to have standard rules and regulations to help drilling companies comply.
BILL INTRODUCED TO MAKE IT HARDER FOR PARENTS TO DIVORCE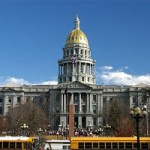 A Colorado state lawmaker wants to make it more difficult for parents to divorce.  Sen. Kevin Lunberg of Berthoud is introducing a bill called the Parental Divorce Reduction Act as a way to slow down parents looking to divorce.  The bill would require parents to sit through extensive educational instruction.  Currently, parents going through a divorce are only required to take a one-day, two-to-four-hour class on divorced parenting.  The bill would also require a "cooling off" period, likely to be six months long.  Dr. Larry Curry, a family and marriage counselor, says he thinks the bill is a good idea and that often when parents are divorcing, it's more about them then the kids, and the kids are the ones that suffer the most.  The current Colorado bill has exceptions written in it for cases such as abuse, addiction and incarceration. A similar bill called the "Dr. Laura" bill died in 2001.  While many states require divorcing parents to take classes over the last few years, lawmakers in several states have proposed requiring counseling including Texas, New Mexico, Montana, Nebraska and Wyoming.
ABORTION OPPONENTS TRY FOR THIRD TIME TO INTRODUCE "PERSONHOOD" MEASURE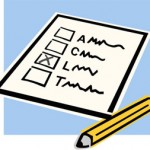 Abortion opponents could begin gathering signatures this week on a third Colorado ballot measure to challenge federal abortion rights.  The so-called "personhood" amendment would ban all abortions. The measure is going to a state title board today. The board will decide on legal challenges to the language of the ballot measure.  The Personhood Colorado group could be cleared to begin gathering some 86,000 signatures needed for a third appearance on Colorado ballots.  Similar abortion bans on Colorado ballots in 2010 and 2008 lost badly.
MARIJUANA ADVOCATES TURN IN PETITION TO LEGALIZE MARIJUANA FOR RECREATIONAL USE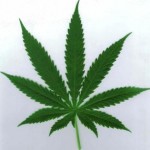 Marijuana legalization activists in Colorado are turning in signatures to put the question on ballots this fall.  The Campaign To Regulate Marijuana Like Alcohol says it will turn in some 160,000 signatures in favor of the ballot initiative today. That's well above the 86,000 signatures needed to put a question before voters.  The marijuana measure asks voters to make pot possession legal in small amounts for adults over 21, without a doctor's recommendation. The measure would also direct lawmakers to put a steep excise tax on marijuana.  Last month, marijuana activists in Washington state turned in signatures for a ballot measure in that state.  Washington authorities are still reviewing those signatures before it's cleared for the ballot.
HICKENLOOPER SAYS HE COULDN'T WIN PRESIDENCY IN 2016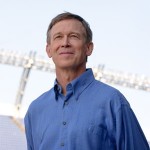 Colorado Gov. John Hickenlooper says he "couldn't possibly win" if he launched a Democratic presidential bid in 2016.  Hickenlooper dismissed rumors of a potential candidacy yesterday, saying, "I wouldn't be good." He was speaking at a luncheon at Denver's Brown Palace Hotel and was answering a question from one of the attendees.  Hickenlooper is among the nation's most popular governors, and that popularity has prompted supporters to speculate about his chances if he were to run for president. He took office last January and was previously Denver mayor.
MOFFAT COUNTY TOURISM ASSOCIATION LOOKS FOR COMMUNITY INPUT IN MARKETING STRATEGY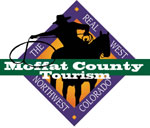 The Moffat County Tourism Association is holding a special meeting tomorrow night, and they're hoping the public shows up to participate.  The group will hold a Community Envisioning Session to get input on the Association's marketing plans.  They're looking for ideas on what attractions to spotlight in their marketing of Moffat County.  The meeting is tomorrow at 5 at the Holiday Inn in Craig.  Refreshments will be available.  There's no cost to attend, however you're encouraged to RSVP by calling 824-2335.

In high school sports:
Tomorrow:
In basketball:
Moffat County goes to Central High School in Grand Junction.  You can catch all the action live on KRAI with the pre-game at 5:15.  The girls tip off at 5:30 and the boys at 7.  You can also listen online at krai.com.