FORMER CRAIG RESIDENT CRITICALLY INJURED IN NEW YEARS DAY ACCIDENT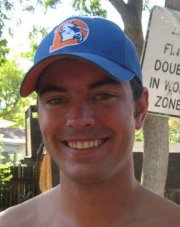 Former Craig resident, 25 year old Tyler Pike, who now lives in Fort Collins, was seriously injured in an auto accident around 2am on New Years Day in Loveland.  Although a press release from the Loveland Police Department initially said Tyler was a pedestrian at the time of the accident, there apparently is uncertainty, as the events leading to the accident are still under investigation.  Tyler was taken to the Medical Center of the Rockies in Loveland, where he underwent surgery Tuesday morning to relieve pressure from swelling of the brain.  He is reportedly in a medically induced coma in critical condition.  The driver of the vehicle involved in the accident was 28 year old Krystal Grubba of Fort Collins.  Alcohol is believed to have been a factor in the accident.  Pictured: Tyler Pike
AVALANCHE WARNING ISSUED FOR BACK COUNTRY USERS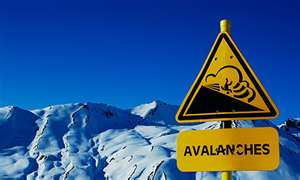 Following an avalanche along Berthoud Pass Sunday, the Colorado Avalanche Information Center has issued a warning for backcountry adventurers.  The moderate warning was issued after a man nearly died while skiing on the pass.  Officials say the man was skiing with a friend along Berthoud Pass when they accidentally triggered an avalanche.  Foley says strong winds shifted weak layers of snow on the mountains over the weekend and likely lead to the avalanche on Sunday.  Even though the current avalanche warning is at moderate, incident commander with Grand County Search and Rescue, Greg Foley says you should prepare for worse conditions.  He says you should never travel alone, and you should always carry a beacon and a small shovel with you in case you get stuck. Cell phones are important too.
DOG SLED RACES CANCELED DUE TO LACK OF SNOW AND COLD TEMPS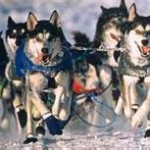 Stagecoach State Park has had to postpone their dog sled race, which was originally scheduled for this weekend.  A lack of snow and a not so frozen lake are the reasons for the delay.  Officials with the park say the Stagecoach Reservoir still has some open water, which can be dangerous for the participants.  A lack of snow also makes the sleds harder to control, especially when braking.  With a rather warm forecast for the rest of the week, and no snow on the horizon, organizers aren't really sure when they will reschedule the race.  They're hoping they can reschedule it for later this month.
SNOWMOBILE TRAILS OPEN NOW THAT LOGGING IS AT A MINIMUM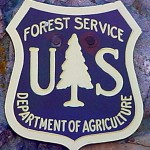 Some Snowmobile trails in Northern Routt County have been reopened now that beetle killed trees have been removed from the area.  The U-S Forest Service had kept some trails closed so that loggers could clear away the dead trees without interruption.  Snowmobilers can now ride on the trail from Illinois Pass, over Calamity Pass, and to the winter parking area near Gould.  From there the State Park trails system is open.  Normal rules apply when riding in the area, including riding only in areas that have at least a foot of snow.  While logging efforts aren't completely finished, the forest service says snowmobilers will, at most, share the trail with some logging traffic, but only through a small portion of the trail.
FARMERS SAY THEY'RE NOT WORRIED ABOUT LOW SNOW PACK…YET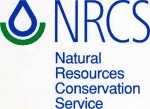 Across Colorado, snowpack is about a quarter below average: 73 percent of normal. It's one of the smallest snowpacks at this point in the season in the last 30 years.  When comparing the current amount of snow to historical data, the Natural Resources Conservation Service says Colorado only has a 10 percent chance of getting back to a normal level for snowpack by spring.  The lack of moisture could have a major impact on Colorado's farmers. However, some say they're not too worried.  They say because Colorado saw above-average snowfall last year, reservoirs filled up and that water is still being used.  Some also believe the season will turn around. Northwest Colorado has yet to enter its snowiest months.
NEW LAW IN EFFECT GOVERNING YOUTH ATHLETIC CONCUSSIONS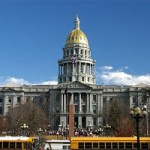 Young athletes in Colorado schools are getting protections from concussions with new guidelines for coaches that take effect Jan. 1.  The rules require coaches to bench players as young as 11 when it's believed they've suffered a head injury, and players will need medical clearance before returning to the field. The new guidelines also require coaches in public and private schools to take free annual online training to recognize concussion symptoms.  Dozens of other states have enacted similar laws with the support of the NFL, which has helped craft legislation or endorsed local measures in recent years, as the issue of concussions has continued to garner national attention.  Colorado's law, which Gov. John Hickenlooper signed in March, has been touted as one of the most sweeping because a lot of other states with similar measures don't cover athletes as young as 11 and only require concussion training for school-related athletic programs.  Colorado's training guidelines will also apply to coaches in public and private schools and volunteer Little League and Pop Warner football coaches.
FORMER GOVERNOR GIVES LEFT OVER CAMPAIGN FUNDS TO CHARITY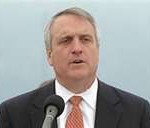 Former Colorado Gov. Bill Ritter has donated more than $300,000 of his remaining campaign funds to charities and nonprofit groups.  The money is going to help Ethiopians, homeless and hungry Coloradans and Americans needing organ transplants.  Ritter surprised people when he announced he would only serve one term because his priorities were out of balance and leaving the governor's job was the only solution.  According to reports, Ritter also refunded some contributions and gave the state Democratic Party $2,500.
COLORADO GETS OVER $400 MILLION IN DEFENSE BILL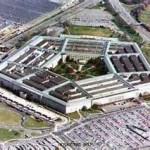 A defense bill signed by President Barack Obama includes more than $400 million for Colorado construction projects. Fort Carson is the biggest beneficiary with nearly $286 million, including facilities for a new helicopter brigade.  Obama signed the bill Saturday.  Buckley Air Force Base will get at least $70 million for a building for the National Security Agency, the clandestine eavesdropping service.  Pueblo Chemical Depot will get $15.3 million to continue work on a facility to destroy 2,600 tons of mustard agent in obsolete shells.  The Air Force Academy will get $13.4 million for an inspection station for large commercial vehicles entering the campus.  The Army will get $13.6 million for a Reserve Center in Fort Collins.  National Guard facilities in Alamosa and Aurora will get a combined $10 million.