ROUTT COUNTY RECEIVES NEARLY A HALF MILLION DOLLARS IN G.O.CO. FUNDING

Routt County was the recipient of just under $488,000 in Great Outdoors Colorado funds last month.  According to the Great Outdoors website, a total of nearly $6 million was doled out throughout the state.  Moffat and Rio Blanco Counties did not get any of that money.  The money comes from lottery proceeds and are intended to fund projects that encourage outdoor activities.  The website says the latest round of grants will result in the protection of about 2,500 acres of open space, the development of 14 park, outdoor recreation and trail projects, and plans for future projects.  The GOCO board has also invited 17 projects to apply for funding through the River Corridors Initiative.  The City of Steamboat and the Yampa Valley Land Trust received one of those invitations for the Yampa River Legacy Project.  Those grants will be announced in June.
STATE WILDLIFE OFFICIALS SAY BOAT INSPECTIONS ARE WORKING
Colorado Wildlife Officials say their boat inspection program, which targets invasive mussels, has been a success.  The program was ordered by the state legislature about 3 years ago, after zebra mussels were discovered in the Pueblo Reservoir.  Boats are now required to undergo inspection for the mussels any time they are entering state waters.  The mussels are labeled an Aquatic Nuisance Species because they use up nutrients in the water that native species need to survive, and they can damage watercraft by getting into the intakes.  Wildlife officials say they can also destroy dam systems and water plants.  According to a press release, in 2011 there were around 420,000 boat inspections in Colorado.  Only eight boats were found to be carrying the mussels.  Wildlife officials attribute that low number to their educational campaigns being waged across the state.
NORTHWEST COLORADO GETS $320,000 FOR VETERANS SERVICES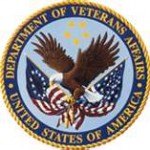 The Veterans Transportation and Community Living Initiative is designed to help states and communities build or expand "one-click, one-call" centers that offer comprehensive information on local transportation options, and other community services, with a phone call or click of the mouse. Since many military families live in areas where commutes are long and public transportation is limited, projects funded by the Veterans Initiative puts the information in one convenient location, providing better local coordination and improved services for veterans and non-veterans alike. Colorado requested and received funding for four projects from the Federal Transit Administration.  The Northwestern Colorado Council of Governments will receive over $320,000 of the money to develop a one-call/one-click regional billing center, which is intended to enhance transportation services for veterans in the area.  The Council will also provide a travel training program to familiarize veterans on the use of the center.
LACK OF SNOW ALLOWS HARPERS CORNER ROAD TO REMAIN OPEN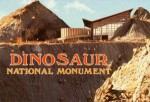 The lack of snow is good news for those who like to travel within Dinosaur National Monument.  Mild temperatures and low snowfall have allowed the Monument to keep Harpers Corner Road open past the traditional January 1st closure date.  The road is a scenic 31-mile one way drive about 2 miles east of the town of Dinosaur.  While the road remains open, the Canyon Visitor Center at the start of the road is closed for the winter.  The Quarry Visitor Center, the Quarry Exhibit Hall, and certain campgrounds also remain open.  For specific details, visit the monument's website.  Monument officials say they will close Harpers Corner Road when the first significant snowfall is forecast.
SNOWMOBILE USERS REMINDED OF WILDERNESS AND OTHER RESTRICTIONS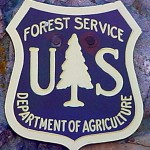 U-S Forest Officials are reminding snowmobilers of rules and restrictions when it comes to riding on public land.  For example, riding in wilderness areas is strictly prohibited.  No motorized vehicles are allowed in those areas, and fines can reach up to $5,000, with jail time also a possibility.  Mount Zirkel, Sarvis Creek, and the Flat Tops Wilderness Areas are just some of those areas.  Anyone riding in the Buffalo Pass Winter Recreation Area must have a backcountry-use permit.  The permits can be picked up for free at any forest service office. Buffalo Pass riders must also stay on approved trails.  Any snowmobiling on forest land must be done on trails with 12 inches of snow or more, and all snowmobiles must be registered.
NEW AG TAX EXEMPTION LAWS GO INTO EFFECT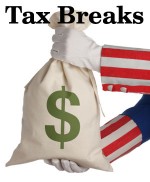 County assessors are going to be busy this year trying to comply with a new law that went effect yesterday.  The new law is designed to close at least part of a loophole in the state's agricultural property tax laws.  Farmers and ranchers now pay a lower property tax than residential homeowners, including on the land beneath their homes. The idea behind that law is to give those in agriculture a tax break because of the high cost of operating such businesses.  But a state report last year revealed some people are abusing that law, claiming the agricultural exemption because they do such things as lease their land for grazing, in some cases, for as little as a single day of the year. Getting the exemption can save property owners hundreds, if not thousands, of dollars a year.  To address the problem, the Colorado Legislature passed House Bill 1146, which allows only those homes that are integral to an agricultural operation to get the exemption.  As a result, assessors now have to go through the tax rolls to find those homes that don't qualify.  The new law goes into effect this year, but the real impact in higher property tax assessments for landowners won't be felt until they get their 2012 tax statements in early 2013.
STATE MINIMUM WAGE GOES UP WITH THE NEW YEAR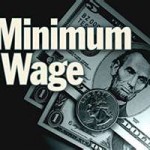 Colorado's minimum wage is now $7.64, an increase of 28 cents that took effect Sunday because the state links minimum wage to inflation.  The pay raise will affect about 74,000 people in Colorado. For a full-time employee, the raise means an extra $582 a year.  One minimum wage worker says the raise will help offset lost spending power.  But the head of the Colorado Restaurant Association says it will squeeze restaurant owners who are also paying higher food prices.Colorado's minimum wage also rose last year. Colorado is one of eight states that link minimum wage to inflation. In 2010, a lowered Consumer Price Index in Colorado caused a reduction in the minimum wage, to the federal minimum of $7.25