RIO BLANCO COUNTY WOMAN FOUND DEAD AT SCENE OF CRASH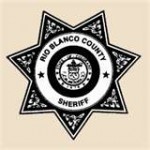 A Rio Blanco County woman, who was reported missing a week ago, was found dead yesterday morning at the scene of a car accident.  Rio Blanco County Sheriff's deputies confirmed 77 year old Shirlee Coy was reported missing on the 23rd, but hadn't been seen since the 21st.  Authorities had been searching since the report was filed, but it wasn't until yesterday morning that Sheriff Si Woodruff found Coys car overturned in a ravine off County Road 13.  They speculate Coy lost control of her vehicle, went off the road, and into a ravine, where the car rolled onto its top.  They say Coy was not restrained and her leg was pinned when the vehicle came to rest.  Deputies say Coy was likely alive after the accident and that it was the elements that killed her, rather than the crash itself.  One of the two dogs that were with her at the time was found sitting with the body, while the other was found roaming the area.
LAW ENFORCEMENT WILL INCREASE PATROLS FOR HOLIDAY WEEKEND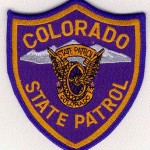 Party goers tomorrow night will do well to get their transportation figured out early, especially if they plan to drink while ringing in the new year.  The Colorado State Patrol will have extra troopers on the streets tomorrow night, cracking down on drunk and drugged drivers.  Reports say over 1,300 intoxicated drivers have been arrested in the state since Thanksgiving.  Authorities suggest using taxis or public transit.  In Steamboat the public transit will have extra buses running throughout the night, and will be running them more often.  The Steamboat Police Department will also have extra officers on patrol.  The saturation of law enforcement will continue through the New Year's Day weekend.
COLORADO SNOWPACK EXTREMELY LOW FOR THIS TIME OF YEAR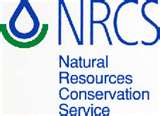 Colorado's snowpack is only at 73 percent of the 30 year average.  According to the state's Natural Resources Conservation Service, that's the 4th lowest percentage in the last 30 years.  The service's Mike Gillespie says there is no river basin in Colorado that is currently above the 30 year average.  However, most forecasters feel there is still plenty of snow to come this winter, as February and March are the state's snowiest months.  While there has not been a time when the state has started the New Year at a lower average than this year, water experts say snowpack measurements aren't really significant until the end of the season.
COLORADO MOUNTAIN COLLEGE CAMPUS CLOSED TO VEHICLES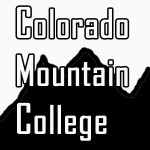 Colorado Mountain College has closed its campus to vehicle traffic due to construction at the school.  The news is disappointing to those who watch the New Year's Eve Torchlight Parade from the campus parking lot.  Although campus officials say people are more than welcome to walk to their normal viewing spots.  The campus is just one spot considered prime for watching the parade.  Others include Gondola Square, the Ski Area, or anywhere that provides a good view of the mountain.  The parade starts at 7 tomorrow night, with fireworks to follow.
B.L.M. GIVES NOTICE OF PROPOSED RULE CHANGES INVOLVING RENEWABLE ENERGY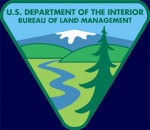 The Bureau of Land Management will soon be coming up with proposed rules for establishing an efficient and competitive process for issuing right-of-way leases for solar and wind energy development projects on public lands.  The BLM wants to ensure there's fair access to leasing opportunities for renewable energy development on federal lands.  The agency says current regulations limit the competitive process to procedures for responding to overlapping right-of-way applications.  The BLM has published their intentions in the Federal Register as an Advanced Notice of Proposed Rulemaking.  To view it, click here.
NORTHWEST COLORADO FREE OF CATTLE DISEASE
The Colorado Department of Agriculture is reminding cattle owners to test their herd for Bovine Trichomoniasis.  Trich, as it's commonly known, is a venereal disease that causes fertility problems, including the abortion of calves.  The state is rigorous in its monitoring of the disease.  As of now, there are only three counties where it's present, none of which are in Northwest Colorado.  In fact, after symptoms were found in Rio Blanco County last year, the northwest part of the state has been trich-free for all of this year.  Overall, the department says instances of the disease have decreased, which they credit to cooperation between the department and the livestock industry.  If you're interested in having your cattle tested, call (303) 239-4161.
COLORADO OFFICIALS ASKS FOR RECLASSIFICATION OF MARIJUANA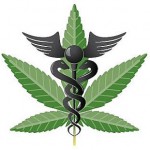 The head of the Colorado Department of Revenue has written a letter to the Drug Enforcement Administration asking that federal controls on marijuana be loosened slightly to account for its "potential medicinal value." Colorado is the third state with a medical-marijuana program to ask the DEA to reschedule marijuana.  A law passed last year in the legislature required the state to ask for rescheduling by the end of this year.  In the letter, Director Barbara Brohl details briefly Colorado's regulations for medical-marijuana sellers and argues that current federal law, under which all marijuana possession and distribution is illegal, make it difficult for her to administer Colorado's laws.  The letter asks that the DEA consider moving marijuana from schedule I – a category that includes such drugs as heroin and LSD that are not considered to have medicinal value – to schedule II. Drugs in that category, such as methadone and cocaine, are considered to have some medicinal value but also be highly addictive.  Schedule II substances are able to be prescribed by doctors but are still subject to strict controls. It is unclear whether Colorado's medical-marijuana laws – which allow doctors to authorize marijuana use through recommendation and allow patients to grow their own cannabis plants – would clash with those controls.

Broncos:
The Denver Broncos host the Kansas City Chiefs for their final regular season game Sunday.  You can catch all the action live on 55 country with the pre-game at noon and the kick-off at 2:15.