CRAIG COUPLE ACCUSED OF STEALING FROM CORPSE ARRESTED IN WASHINGTON STATE

A Craig couple accused of stealing credit cards, an iPhone and a pistol from a corpse they discovered in a van in Grand County has been arrested in Washington state.  The Grand County Sheriff's Office reported Saturday that 29-year-old Jerod Reeves and 35-year-old Kimberly McCaffery were taken into custody late Friday in a hotel room in Spokane Valley,Washington.  Police say the pair used a hack saw to cut off the fingers of the dead 62-year-old William Ahrold in order to steal a pistol he was holding.  Authorities say it appears Ahrold killed his 9-year-old son and then himself. Ahrold and his son were last seen Dec. 9. Authorities believe Reeves and McCaffery stumbled on the murder-suicide scene and found the bodies frozen, then stole the valuables.
HORSE CASTRATION PROJECT PUT ON HOLD BY B.L.M.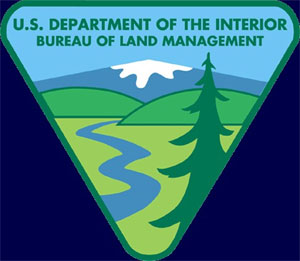 Federal land managers have agreed to postpone their precedent-setting plan to castrate hundreds of wild stallions in eastern Nevada pending a federal court's review of the issue.  The U.S. Bureau of Land Management's action came a week after a coalition of conservationists and wild-horse defenders sued the government in U.S. District Court in Washington, D.C., to block the plan's implementation.  Under a compromise approved by the court Thursday, the agency will be allowed to begin a long-term removal of roughly 1,800 wild horses from the sprawling Pancake Complex near Ely beginning about Jan. 12 as scheduled.  But the BLM agreed to put on hold its plans to castrate 200 wild stallions before releasing them back to the complex.  Horse activists think the court will rule in their favor.
FASTFACTS SHOW NORTHWEST COLORADO IS NEARING END OF RECESSION

Yampa Valley Data Partners has released another set of FastFacts that seem to indicate the worst of the recession is behind Northwest Colorado.  Data reps stress that doesn't mean the recession is over, but simply that things are starting to look up.  For example, the unemployment rate in Moffat and Routt Counties is improving.  Job levels in both the private and public sector have stabilized, and the unemployment rate in both counties is about 1% below the national average.  There are also fewer homes for sale, and the foreclosure rate is decreasing.  Oil and gas seem to be playing a part in the regions economic recovery.  There were significantly more drilling permits and leases issued over the last month…and over the last year.  While counties make some money on the leases, the majority of the benefit comes when actual drilling begins.  You can browse the numbers yourself, by clicking here.
YOUTH ART NEEDED FOR "CONNECTIONS'" FEBRUARY ART SHOW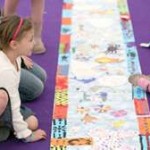 Connections 4 Kids has an art show fundraiser coming up, and they're looking for submissions from young artists.  The group is teaming with the Moffat and Rio Blanco County Early Childhood Councils to put on the February event.  There are few limits to what the artists can create, and eventually, some will be included in the Connection's for Kid's 2013 calendar.  While the "Cherish the Little Things" art show isn't until February 11th, entries must be submitted by January 9th.  You can take them into Connections 4 Kids in Craig.  More information can be found on the Connections 4 Kids website.
CRAIG TELEHEALTH CLINIC EVENT WAS INTENDED TO GAIN MORE CUSTOMERS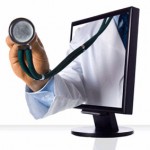 The Craig Veterans TeleHealth Clinic serving northwest Coloradoand southeast Wyoming is looking for more patients.  Paul Sweeney of the VA Medical Center in Grand Junction said an open house at the clinic last week was intended to not only inform veterans of the services available but also to boost patient numbers.  He said there are 300 to 600 veterans in Craig, that are eligible for care, but not all may know how to enroll in VA health care programs.  The telehealth clinic in Craig uses technology that allows patients there to be examined remotely by doctors and specialists in Grand Junction.
MINIMUM WAGE TO INCREASE AT THE BEGINNING OF THE YEAR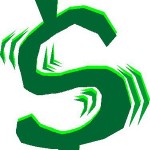 Colorado's minimum wage workers will get a raise next week.  Starting Monday, Colorado's minimum wage will go up 28 cents to $7.64 an hour.  The increase is due to a voter approved state law 5 years ago that provides for annual rate adjustments that keep pace with the cost of living.  Minimum wage levels are also rising in Arizona, Florida, Montana, Ohio, Oregon, Washington, and Vermont.  An analysis by the Economic Policy Institute predicts the raises will lead to an extra $366 million in Gross Domestic Product, and create the equivalent of more than 3,000 full time jobs.  Experts also say employees are likely to raise the wages of their higher paid workers as well, creating an even stronger economic situation.  There are 8 other states expected to introduce mandatory minimum wage increases over the next couple of years.