TWO CRAIG RESIDENTS ACCUSED OF STEALING FROM DEAD MAN

The Grand County Sheriff's Office has identified two people suspected of stealing the personal belongings of a Denver father and son found dead in a van last week, but haven't apprehended them yet.  Investigators say 29-year old Jerod Reeves and 35-year old Kimberly McCaffery, both from Craig, were identified from photographs and videos captured while they used credit cards belonging to William Ahrold.  The bodies of Ahrold and his 9-year-old son Jackson were discovered inside a van parked in Grand County by a BLM employee. Investigators say the deaths appear to be a murder-suicide.  According to Grand County Sheriff Rod Johnson, Reeves and McCaffery discovered the Ahrold's bodies and stole several items, including William Ahrold's handgun.  The vehicle Reeves and McCaffery had been driving was found in Cheyenne,Wyoming, but investigators are still searching for them. Both face multiple felony charges.
SENATOR JEAN WHITE TO SPEAK AT ECONOMIC DEVELOPMENT EVENT IN CRAIG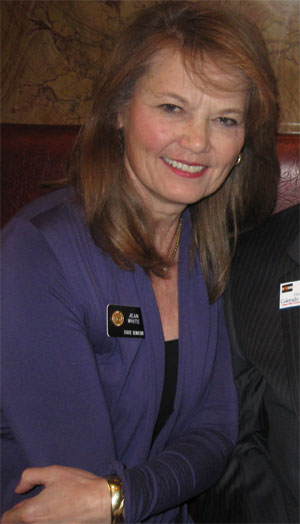 Senator Jean White will be in Craig to talk with Moffat County residents early next month.  White is one of the scheduled speakers at the Yampa Valley Economic Development Council's meeting.  Attendees will also hear from representatives of the Department of Local Affairs and the Office of Economic Development and International Trade.  The meeting is free, however those who would like dinner will need to pay $15, and need to RSVP.  The event will be held January 4th at the Moffat County Fairgrounds Pavillion, with dinner starting at 5:45.  To RSVP call 871-8215.
SWEETWATER COUNTY SHERIFF ISSUES ICE FISHING SAFETY TIPS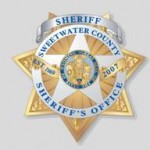 Due to this week's tragedy at Flaming Gorge Reservoir, and to the number of upcoming ice fishing derbies, the Sweetwater County Sheriff's Office is issuing ice fishing safety tips.  Earlier this week, a man drowned after falling through the ice at Flaming Gorge.  Sheriff Rich Haskell says tragedies can be avoided if anglers follow some simple tips.  He says first and foremost is to realize that there is no such thing as "safe ice".  Conditions can drastically fluctuate of short times and distances.  Haskell says you should check ice thickness every 100 to 150 feet.  4 inches of clear ice is considered safe for an angler on foot.  Haskell also says you should never drive a snow mobile or ATV onto the ice, no matter how thick it is.  And always wear a life jacket.  Haskell recommends watching this video on ice fishing tips.
STEAMBOAT WOMAN SENTENCED TO 3 MONTHS FOR THEFTS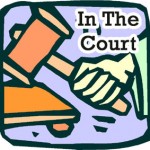 Routt County resident Katy More was sentenced earlier this week to 3 months in the Routt County Jail for stealing on two different occasions.  More was already in trouble for a 2010 theft of over $60,000 from the Logger's Lane homeowners Association, when she was arrested for stealing $25,000 from a boyfriend.  Her conviction in the Logger's Lane case came with a deferred sentence that will now have to be served, because she wasn't able to stay out of trouble for 2 years.  In addition to her 3 month sentence, More will have to pay $20,000 in restitution and nearly $3,000 in fines and court fees.  Community service and Psychological treatment are also required.
STEAMBOAT POLICE CHIEF STEPPING RETIRES NEXT MONTH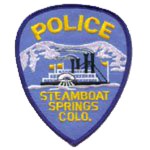 Steamboat Police Chief J-D Hayes has announced his retirement.  Hayes said earlier this week that he'll step down from the force January 6th.  Hayes is a 37 year veteran of law enforcement, having worked in Los Angeles before making his way to Steamboat.  The city has yet to say how they will decide on his replacement, but in the meantime, Captain Joel Rae will step in as interim chief.
STEAMBOAT SKI AREA OPENS MORE TERRAIN FOR CHRISTMAS WEEKEND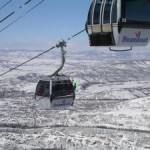 The Steamboat Ski Area is opening up more terrain in time for the Christmas weekend.  The resort says fresh snow on Wednesday led the way to the opening of Morningside Park this weekend.  That makes 119 trails and nearly 2,000 acres will be open for skiing and riding.  Colder temperatures this weekend should also help with snowmaking activities.  There is a 26-inch base at mid-mountain and a 25 inch base at the summit.  Several trails in the Priest Creek area opened yesterday, along with the Three O'Clock, Twilight, Dawn, and Sundown Liftline.  A complete list of the resorts open trails can be found on their website.
COLORADO GETS MONEY IN THIRD PHASE OF RACE TO THE TOP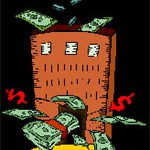 Colorado is one of seven states that will get a piece of the $200 million in Race to the Top funds from the U-S Department of Education.  The money is intended to improve K through 12 student achievement.  The state's share is $17.9 million.  This is phase three of the Race to the Top program, the first phase that has resulted in funds for Colorado.  The announcement was welcomed by state education leaders, who were disappointed after being edged out of a Early Learning Challenge Grant that would have supported early childhood education initiatives.  Half of the Race to the Top funds will go directly to participating districts.  The state has 100 days after the grant is awarded to work with districts to determine their participation.

Broncos:
The Denver Broncos are on the road to play the Buffalo Bills for a Christmas Eve match-up tomorrow.  You can catch all the action live on 55 Country with the pre-game at 9 and the kick-off at 11.