NORTHWEST COLORADO STUDENTS NOMINATED FOR MILITARY ACADEMIES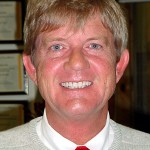 A couple of Northwest Colorado students have been nominated by Congressman Scott Tipton to service academies.  The Congressman nominated a total of 28 students to either the Air Force Academy, the Naval Academy, the Army's West Point, and the Merchant Marines, with a few of them nominated for multiple academies.  Moffat County Student John Kirk was one of them.  He was nominated to both the Merchant Marines, and the Naval Academy.  Rio Blanco County student Matthew Seely was also nominated to the Naval Academy, as well as the Air Force Academy.  Tipton says he has spoken with all 28 of his nominees, and feels they truly are the best of the best.  He says they will continue to do their communities and country proud in the Armed Forces.
STEAMBOAT YULE LOG HAS BEEN FOUND
The Steamboat Yule Log has been found.  Alan Selch found the log yesterday afternoon.  For over a week, the Tread of Pioneers Museum in Steamboat has been giving clues as to where they hid the log.  It's an annual tradition that has residents scouring the city for a chance to win a little extra Christmas shopping money.  Selch found the log on the burm between Casey's Pond and the fire station.  He'll get a $150 gift certificate, good at any Steamboat Chamber member business, and a piece of framed historical artwork.  Selch plans to claim his prize today.
PARKS AND WILDLIFE CONDUCTING ANNUAL CHRISTMAS BIRD COUNT
Colorado Parks and Wildlife is using others' interest in bird watching to help them complete an annual project.  Every year the department uses volunteers to get accurate bird counts throughout the state.  The volunteers each get a 15 mile wide circle, identifying and counting the birds within that circle.  The idea is to get an annual census of which birds, and how many of each species, are using particular habitats.  By doing it every year, wildlife managers are able to document and analyze long term trends in each species abundance and health.  The Christmas Bird Count started December 14th and goes through January 5th.  To find out how you can get involved, click here.
B.L.M. EXTENDS PUBLIC COMMENT PERIOD FOR COLORADO RIVER VALLEY R.M.P.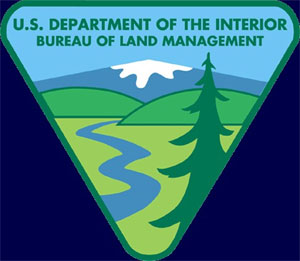 The Bureau of Land Management is still looking for public input on its Resource Management Plan for the Colorado River Valley Field Office.  The plans are reviewed and reworked every 10 years, to meet the current and future needs of wildlife and their habitat.  The plan governs how and where minerals are extracted from the land.  The Colorado River Valley Field Office covers parts of Routt, Rio Blanco, Eagle,Garfield,Mesa, and Pitkin counties.  The public comment period has been extended to January 17th.  You can find out how to make a comment, by clicking here.
COLORADO STUDENTS PAYING MORE FOR IN-STATE TUITION

As state lawmakers contemplate another round of budget cuts for higher education, officials say the students are picking up a bigger portion of the cost than ever.  A decade ago, the state picked up more than two-thirds of the cost of providing public college courses.  Today, the students pay two-thirds, and the state picks up one-third.  Some officials fear the state's share may eventually become zero.  The average tuition for an in-state student at a four-year public university in Colorado went up from $3,128 to $8,370 in the past decade.  Despite that, the state's higher education system has more students enrolled than ever before.  But they're also in record debt.  More than a quarter of a million students are taking on new student loans a year in Colorado, a figure up almost 50 percent from five years ago.  New federal loans in fiscal year 2011 totaled more than $1.2 billion.  Students are having trouble paying those loans back in the recession.  Colorado also has the second highest rate of default on student loans at 11.5 percent.
REDRAWN DISTRICTS SPARKS POLITICAL MOVES BY AFFECTED LAWMAKERS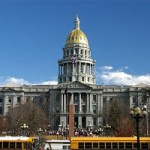 Newly drawn Colorado legislative districts are prompting some lawmakers to leave their seats or enter other contests next year.  Democratic Rep. Roger Wilson of Glenwood Springs says he will not seek re-election next year, and Democratic Rep. Andy Kerr of Lakewood announced Monday he will run for a state Senate district in Jefferson County.  The new map the Colorado Supreme Court approved last week put Wilson in a safe Republican district. The map put Kerr in the same House district as two other incumbents.  Republican Sen. Keith King from El Paso County and Republican Rep. Keith Swerdfeger of Pueblo County also will not seek re-election next year as a result of the new districts. King would've had to face Senate Republican Leader Bill Cadman in a primary.
INITIATIVE INTENDED TO SAVE OVER $1 BILLION IN HEALTH CARE COSTS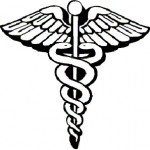 Thirty-two leading health care organizations from across the country will participate in a new Pioneer Accountable Care Organizations (ACOs) initiative. The Pioneer ACO initiative will encourage primary care doctors, specialists, hospitals and other caregivers to provide better, more coordinated care for people with Medicare and could save up to $1.1 billion over five years.  Under this initiative, operated by the Centers for Medicare & Medicaid Services Innovation Center, Medicare will reward groups of health care providers that have formed ACOs based on how well they are able to both improve the health of their Medicare patients and lower their health care costs.  The Pioneer ACO initiative is just one of a menu of options for providers looking to better coordinate care for patients and use health care dollars more wisely. The Pioneer ACO model is designed specifically for groups of providers with experience working together to coordinate care for patients.  The initiative will test the effectiveness of several innovative payment models and how they can help experienced organizations to provide better care for beneficiaries, work in coordination with private payers, and reduce Medicare cost growth.