AUDREY DANNER WILL RUN AGAIN FOR MOFFAT COUNTY COMMISSIONER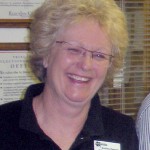 Moffat County Commissioner Audrey Danner has announced her intent to run for re-election.  Danner has served since 2008.  She is up for re-election next year.  In her announcement, Danner says she has been honored to serve for the last few years, and would like to continue her representation.  The announcement was made Friday.
FIREFIGHTERS RESPOND TO STRAWBERRY PARK ELEMENTARY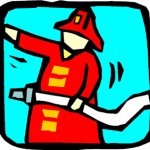 Steamboat firefighters were called to Strawberry Park Elementary School Saturday night, after a plant in the lobby caught fire.  Firefighters say the blaze started a little before 7, when a malfunctioning light fixture threw sparks on the plant.  While the fire itself was small, it produced a lot of smoke in the lobby.  There is no suspicion of foul play, as the entire incident was caught on tape.  The building will be aired out and cleaned up, and investigators will look into what caused the light fixture to malfunction.
TWO FOUND DEAD IN VAN IN GRAND COUNTY

Two people from the Denver area have been found dead in a white van parked near the Colorado River in Grand County.  The Grand County Sheriff's Department says the van was found Saturday and the bodies appeared to have been there for several days.  No names have been released and the sheriff's department didn't say how investigators knew the dead were from the Denver area. The coroner and deputies are investigating. The bodies were found by a federal Bureau of Land Management employee. The van was in the southwest part of Grand County.
STATE DEPARTMENT TO CHECK ALL SCHOOL CONSTRUCTION PROJECTS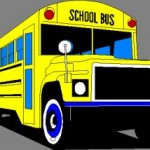 The state's Department of Homeland Security wants to make sure it isn't just Neenan Construction Projects that are deficient, when it comes to school construction issues.  Two schools in Northwest Colorado were disrupted this year, when it was learned that some Neenan projects were showing structural deficiencies.  Last week, Craig Middle School shut down access to the areas that were added on to the building in a summer project.  Those issues are expected to be dealt with over the Holiday Break.  The new Meeker Elementary School was shut down for the year, and students were housed in other buildings, due to structural concerns there.  Other Neenan projects have been scrutinized due to the findings, but the Department of Homeland Security now wants to make sure they aren't the only projects that need looked at.  It's not clear how long it will take for the department to finish its review.
STEAMBOAT LAWYERS WILL SERVE ON STATE ATTORNEYS BOARD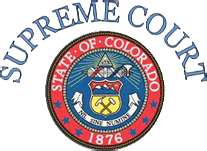 A press release issued last week says two Steamboat attorneys have been picked to serve on a board that acts as sort of a watchdog group for other attorneys.  Ralph Cantafio and Ron Smith, both attorneys with offices in Steamboat, were chosen to serve on the Colorado Supreme Court Hearing Board.  The selection actually took place last month.  In their new positions, the two will be responsible for cases that involve unethical conduct by attorneys.  Cantafio also practices in the Craig area.
MARIJUANA LEGALIZATION TO APPEAR ON 2012 BALLOT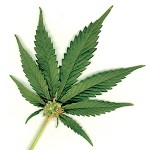 Colorado's decision on becoming the first state to legalize marijuana for recreational use appears certain for 2012 ballots.  Activists backing a petition to put the question on ballots say they've far cleared the 86,000 signature threshold to make ballots, and could have petitions to state officials for approval by the end of the year.  After that, they start the harder work – persuading Coloradans to embrace a direct challenge to federal drug law.  Marijuana activists concede their odds are long for getting voters to legalize pot.  The proposal has already raised opposition from law enforcement authorities in Colorado, including the state's top lawyer, Republican Attorney General John Suthers.  A marijuana legalization question on ballots in 2006 failed badly.
TEACHERS' UNIONS' SPENDING PRACTICES UNDER FIRE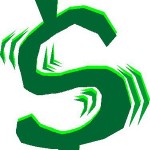 Budget documents from 20Coloradoschool districts show taxpayers spent more than $5.8 million over the past five years for the activities of teachers unions under their collective-bargaining agreements.  A report analyzed spending at the state's 20 largest districts with such agreements.  Costs ranged from $1.3 million in the Douglas County School District since 2007 to zero in the Mesa County Valley District.  Some districts pay for salaries for full-time union leaders, leave for teachers to attend union conferences and hiring substitutes for teachers who were out on union business. Critics including Republican State Treasurer Walker Stapleton say taxpayer money is being used to benefit unions, not children.  Union leaders say the time teachers take away from the classroom for meetings and training helps students.
ROUTT COUNTY PARTNERS NEEDS BOARD MEMBERS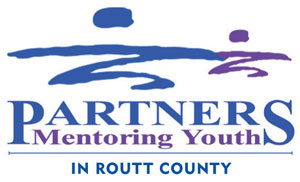 Partners in Routt County needs volunteers to serve on its board.  Partners is a non-profit organization that provides mentorship to young people.  Typically, mentors spend a few hours a month with a youth.  Board members, however, meet once a month and organize fundraisers for the group.  Those that would like to serve on the board can call the organization at 879-4466.
HHS RELEASES OUTLINE OF HEALTH EXCHANGE POLICIES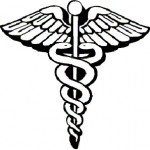 The Department of Health and Human Services has released an outline of proposed policies that will give states more flexibility and freedom to implement the Affordable Care Act.  The Affordable Care Act ensures all Americans have access to quality, affordable health insurance. To achieve this goal, the law ensures that health insurance plans offered in the individual and small group markets, both inside and outside of the Exchanges, offer a comprehensive package of items and services, known as "essential health benefits."  The outline describes an inclusive, affordable and flexible proposal and informs stakeholders about the approach that HHS will pursue in rule making to define essential health benefits. HHS is releasing this intended approach to give consumers, states, employers and issuers timely information as they work toward establishing Exchanges and making decisions for 2014. This approach was developed with significant input from the public, as well as reports from the Department of Labor, the Institute of Medicine, and research conducted by HHS.  The outline can be viewed by clicking here.

In high school sports:
Over the weekend:
In basketball:
Little Snake River Valley boys and girls beat Rangely Friday.
The Hayden boys and girls beat North Park Friday and lost to Little Snake River Valley Saturday.
At the Montrose tournament, Moffat County's girls beat Montrose Friday, and Fruita and Grand Junction Saturday.  The boys fell to Montrose Friday, and Olathe and Denver North Saturday.
At the Flaming Gorge Classic, Steamboat's girls beat Jackson Friday and lost to Cheyenne Central Saturday.  The boys lost to Star Valley Friday and Evanston Saturday.
The Soroco boys beat Gilpin County, the girls lost.
In wrestling:
At the West Grand Tournament, Soroco placed three, Hayden placed 7, and Steamboat placed 7.
Moffat County placed one at the Warrior Classic in Grand Junction.
In hockey:
Steamboat fell to Regis Jesuit.