CRAIG POLICE OFFICER FIRED AFTER INTERNAL REVIEW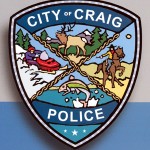 Although Frank Schmedeke will not face charges for domestic harassment, after his arrest at his home last month, he has lost his job.  Charges were dropped earlier this week against the former Craig Police Officer, but the Police Department also conducted an internal investigation.  While the District Attorney's office said that new evidence would prevent the case from going to court, Craig Police Chief Walt Vanatta says internal investigations focus on the values of the department, and whether or not the officer in question has lived up to the department's standards.  It's clear Vanatta believes Schmedeke has compromised those values, as the chief terminated Schmedeke's employment this morning.
SNOWMOBILERS REMINDED OF BACK COUNTRY RULES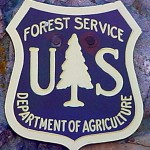 The U-S Forest Service is putting out a few reminders to those who like to ride snowmobiles in the back country.  Riders are reminded to stay out of Wilderness areas.  Motorized vehicles are strictly prohibited in roadless areas, and the fine can be as much a $5,000.  Violators could also spend 6 months in jail.  Snowmobilers also must have a back country use permit to ride in the Buffalo Pass Winter Recreation area, and must stay on designated trails.  The passes are free.  Other rules include making sure you have valid registration for your machine, that you ride only in areas where the snow is at least a foot deep, and that you yield to snowcats on trails.  Riders are also urged to be aware of their surroundings, especially when riding in the area of beetle killed trees.  Some trees are unstable and could fall at any time.
CHANGES IN STORE FOR FIRE RETARDANT DROPS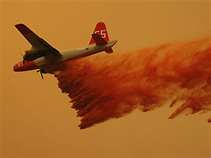 U.S. Forest Service Chief Tom Tidwell has signed off on a new approach for dropping retardant on wildfires from the air.  Last year, a federal judge in Montana gave the Forest Service until the end of 2011 to do a tougher environmental review of how toxic retardant affects water, plants and wildlife.  The agency said Wednesday that it has mapped waterways and habitat for certain sensitive species, and fire managers who determine that retardant is warranted for fighting a blaze will now direct pilots to avoid those areas.  An exception allows for retardant to be dropped within 300 feet of waterways when human life or public safety is threatened. Previous guidelines allowed for other exceptions.  The Forest Service says it continues to work with industry to develop more environmentally friendly fire retardants.
FUNDRAISER COMING UP FOR WINTER SPORTS CLUB FOUNDATION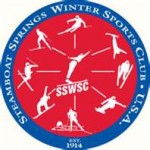 The Steamboat Springs Winter Sports Club Foundation is holding a fundraiser later this month.  The money raised will provide the group with money to sustain the club's alumni's activities in the future.  The Foundation also provides money for the club's current operations.  The Winter Sports Club has about 1,000 kids enrolled in winter and summer programs, and provides scholarships to those who can't afford them.  Scholarship money is raised on opening day at the Steamboat Ski Area.  This month's fundraiser will be the "Stars at Night" fashion show, and will include past and present Olympians.  There will be dinner, dancing, and a live auction.  It takes place December 29th at the Steamboat Grand.  Tickets are $125 a piece.  You can get more information by calling 970-761-0033.
STEAMBOAT SKI AREA OPENS MORE TERRAIN, MORE TO COME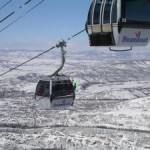 Despite a lack of heavy snow over the last couple of weeks, the Steamboat Ski area has opened new terrain today.  Elkhead Lift is now open giving access to several new trails.  A light layer of fresh snow Wednesday night and snow making activities have allowed the resort to continue opening new terrain on a slow, but consistent basis.  The resort plans to announce more openings Monday and Wednesday, leading to a total of 1,350 acres available for skiing and riding.  There is a 23 inch base at mid mountain, and a 25 inch base at the summit.  Monday will see the opening of Sundown Express, while Sunshine Express is expected to open Wednesday.  Resort officials say they expect to continue opening new terrain as the holidays approach.
XCEL ENERGY LOOKING FOR ANOTHER RATE INCREASE
Xcel Energy wants to raise an extra $142 million next year, with the money coming from another $4-a-month on the average family bill and $5 on small businesses.  That rate increase will cover costs such costs as $3.1 million for new equipment on power plants to curb mercury pollution, $400,000 for an employee-recognition fund and salary increases of 2.5 percent to 4 percent for workers.  There are dozens of costs and charges in the 10,000 pages of testimony and charts Xcel has filed with the Colorado Public Utilities Commission in support of the rate request.
PAYROLL TAX CUT DEBATED BY STATE LAWMAKERS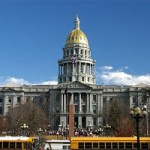 In the fight over what will happen to millions of American workers' paychecks, Democrats have long insisted on paying for an extension of the payroll tax cut with a new surtax on the wealthy.  The holidays are fast approaching, however, and so is the Jan. 31 deadline when the existing payroll tax cut will expire.  That would amount to a $1,000 cut in take-home pay for the typical worker making $50,000 per year.  Both parties claim to be trying to extend the tax break, though there's little agreement on how to pay for it.  Republicans have insisted they will not approve a tax increase on the wealthy in order to fund the payroll tax break and Democrats seem to be believing that to be true.  The White House says more than a quarter-million people in Colorado went on extended unemployment benefits since 2008.  If they aren't extended further, 81,000 Coloradans would be cut off from unemployment insurance at the start of 2012.
STATE CAMPAIGN FINANCE CHANGES UP FOR REVIEW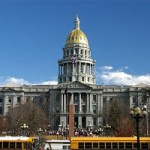 Campaign finance changes suggested by Colorado's divisive Republican elections chief are up for public review.  Secretary of State Scott Gessler has suggested increasing the amount of money an issue committee can raise before it has to report contributions to the state.  Gessler also wants to limit some campaign-finance fines and loosen rules for how much money some political groups can accept.  Gessler says he wants to relax some rules to make it easier for people to be active in politics.  Critics say the former elections lawyer wants to make it easier for deep-pocketed interests to influence public policy.
REPORT SAYS COLORADO LAGS IN PUBLIC SERVICE SPENDING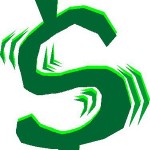 According to a study by the Colorado Fiscal Policy Institute, Colorado lags behind nearly every state when it comes to investing in public services.  The state also ranks low in funding vital services including highway maintenance and construction, and health care.  Colorado ranked 48th in the study.  The study says the state would have to spend another $7.2 billion annually on key services to reach the middle of the pack.  The report is the third in a bi-annual series showing how Colorado's spending on public services compares with other states.

In high school sports:
Yesterday:
In basketball:
Steamboat's boys fell to Riverton at the Flaming Gorge Classic.
Today:
In basketball:
The Meeker girls host Center.
Little Snake River Valley hosts Rangely.  The girls play at 6 and the boys at 7:30.
The Hayden boys go to North Park.
Moffat County's boys and girls go to the Montrose Tournament.
Steamboat's boys and girls continue at the Flaming Gorge Classic.
In wrestling:
Rangely and Moffat County go to the Warrior Classic in Grand Junction.
Tomorrow:
In basketball:
Steamboat's Boys and girls continue at the Flaming Gorge Classic.
Moffat County's boys and girls continue at the Montrose Tournament.
Hayden hosts Little Snake River Valley.  The girls play at 4 and the boys at 5:30.
Rangely goes to Vail Christian.  The girls start at 4 and the boys at 5:30.
The Meeker girls are home against Sangre De Cristo at 5:30.
The Soroco boys and girls host Gilpin County.
In hockey:
Steamboat hosts Regis Jesuit at 3.
In wrestling:
Steamboat, Soroco, Hayden and Meeker travel to a tournament in West Grand.
Moffat County and Rangely continue at the Warrior Classic in Grand Junction.
Broncos:
The Denver Broncos host the New England Patriots Sunday.  You can catch all the action live on 55 country, with the pregame at noon and the kickoff at 2:15.