INTERSTATE WILDLIFE CHECK NETS 13 ARRESTS
Colorado Parks and Wildlife's check station along I-70 in western Colorado earlier this month showed that, for the most part, hunters and anglers in Colorado are following state hunting and fishing laws.  The two day operation saw over 1,750 motorists enter the check station near Grand Junction.  Those who had not been hunting or fishing were immediately sent on their way, while the others were pulled aside to have their cargo inspected and fill out surveys.  Thirteen hunters were cited for a total of 22 violations, including illegal possession of wildlife, failing to provide evidence of the sex of the animal they were carrying, and exceeding bag limits.  The interstate check was the first for Wildlife Officers since 1993.  The Colorado State Patrol was also involved in the operation.
TOWN OF HAYDEN REDUCES ORIGINAL WATER RATE INCREASE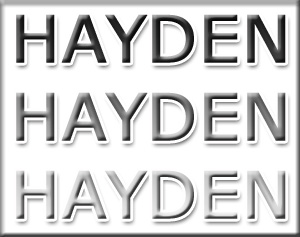 Hayden Town Council members have reconsidered a raise in the base rate of their water service.  There will still be a raise, however it won't be nearly as much as they first wanted.  Hayden officials are looking for a situation in which the water and wastewater district can sustain it's own operations.  However, strong resident opposition has forced the council to reconsider using such a sharp rate increase to accomplish that.  The proposed increase was a nearly $20 jump, but council members cut that nearly in half.  The new rates will take effect next month.
SENATORS SAY W.T.O. LABELING ON MEAT LABELING SHOULD BE RECONSIDERED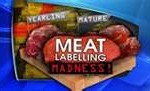 A group of U-S senators is appealing a decision by the World Trade Organization regarding meat labels.  The WTO ruled recently that the U-S is well within its rights to implement a Country of Origin Labeling, or COOL, system to let consumers know where their meat is coming from.  But it also ruled that the manner in which the program has been implemented discriminates against meats imported from abroad.  The senators are both appealing the ruling, and asking U-S Secretary of Agriculture Tom Vilsack and U-S Trade Representative Ron Kirk to help them make sure the COOL program meets international trade obligations, while still providing relevant information to consumers.  The group says it was the intent of Congress to create a program that is non-discriminatory, and point out that meats produced within the U-S are included in the labeling requirements.
LAWMAKERS SAY BIDDING BILL WILL BE THE FIRST OF SESSION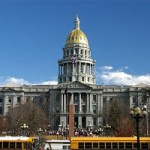 Colorado Democratic leaders say the first bill they'll introduce in the next legislative session aims to give bidding preference to companies that employ mostly workers living in the state.  Lawmakers said yesterday that Senate Bill 1 would give a bidding preference to companies for state service and construction contracts if they show that at least 90 percent of their employees are Colorado residents. The companies would get an additional edge in the bidding process if they provide health care and retirement benefits to workers.  Similar legislation sponsored by Democrats failed in the previous session.  House Democratic Leader Mark Ferrandino and Democratic Senate President Brandon Shaffer announced the legislation with the bill sponsors. No Republicans were present in support of the proposal.  The Legislature convenes Jan. 11.
STEAMBOAT HOSTS SENIOR HOLIDAY PARTY

Those planning to attend next week's senior holiday party in Steamboat need to let organizers know by the end of the day today.  The party is for seniors 55 and older.  There will be food, give-aways and entertainment.  Local musician Todd Musselman will play.  The City of Steamboat is hosting the party, which will be held at the Steamboat Community Center from 5 to 7 Tuesday evening.  To make your reservations, call 879-4300.
STEAMBOAT SKI RESORT CELEBRATES 50TH ANNIVERSARY NEXT YEAR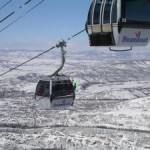 The Steamboat Ski Resort turns 50 next year.  They're already starting the celebration with yesterday's announcement of several prizes they will be giving away at the end of this ski season.  Anyone can get in on the action, whether they're a skier or not.  The resorts marketing team says they want to celebrate the birthday in style, and the prizes offered will be for use next year.  For example, the ski area is giving away 2 all inclusive vacations, one to Steamboat, and the other to Canada.  Both include accommodations, skiing, and air fare.  The Steamboat trip is for four people and includes a session with Olympic Medalist Billy Kidd.  The Canadian trip is for two people and includes 4 days of heli-skiing.  Other prizes include ski gear, lift tickets, and airline tickets.  Prizes will be announced at the end of this ski season.  More information is available on the ski resorts website.

In high school sports:
Today:
In basketball:
Steamboat's boys and girls go to the Flaming Gorge Classic.
Tomorrow:
In basketball:
The Meeker girls host Center.
Little Snake River Valley hosts Rangely.  The girls play at 6 and the boys at 7:30.
The Hayden boys go to North Park.
Moffat County's boys and girls go to the Montrose Tournament.
Steamboat's boys and girls continue at the Flaming Gorge Classic.
In wrestling:
Rangely and Moffat County go to the Warrior Classic in Grand Junction.