IMMIGRATION LAW TO BE TESTED IN COLORADO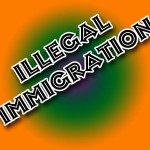 Immigrant rights groups are planning to outline the Obama administration's new deportation policy.  The six-week pilot project in Denver is part of a policy change announced in June by Homeland Security Secretary Janet Napolitano.  The new policy would allow illegal immigrants facing deportation who have no criminal record and meet certain criteria to be classified as low priority for immigration enforcement and have their cases closed.
SNOW STORM HELPS SKI AREA OPEN MORE TERRAIN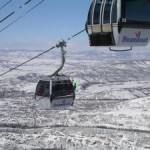 The Steamboat Ski Area has nearly doubled the amount of terrain open to skiers today.  Yesterday morning's snowfall allowed the resort to open Thunderhead Express this morning.  The Express is a high-speed detatchable chairlift that takes skiers to Thunderhead Peak and Christie Peak.  The resort is now reporting a 21 inch base at mid-mountain and a 24 inch base at the summit.  Colder temperatures have also allowed the ski area to consistently make snow.  There are over 700 acres open this morning for skiing at Steamboat.
FINAL REPORT ON LISTERIA OUTBREAK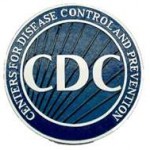 The number of deaths from the Listeria outbreak that came from Colorado-grown cantaloupe has now reached 30, according to the Centers for Disease Control and Prevention in what the organization says will be its final update on the outbreak.  The CDC says a total of 146 people have gotten sick from the outbreak in 28 different states.  In addition to the 30 deaths, one woman who was pregnant at the time she got sick had a miscarriage.  The cases were first reported at the end of July and the last case was reported on Oct. 27.  The age of the people who got sick ranged from 1 to 96 years old. The CDC says most of the people who got sick were over 60 years old. Among the sick people, at least 142 people were hospitalized.  Investigators determined the outbreak originated at a Jensen Farms processing plant in Colorado.
COUNTRY CHRISTMAS TO BE HELD AT LADORE HALL TOMORROW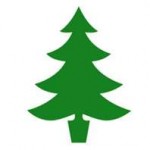 Ladore Hall in Browns Park will be the site of a Country Christmas tomorrow.  The party is somewhat of a pot luck.  There will be a free dinner of ham and turkey, but those who show up are asked to bring a salad or desert.  Santa will be there to visit with the kids.  Parents are asked to bring a present that will be given to your child by Santa.  The party starts at noon tomorrow at Ladore Hall.
CHRISTMAS PROGRAM AT MOFFAT COUNTY HIGH SCHOOL FOCUSES ON MUSIC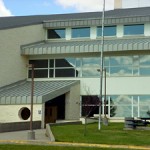 The public is invited to a Christmas program tomorrow at Moffat County High School.  The Voice Students of Emily Pfeifer will present a program of Christmas music ranging from traditional songs to modern pop Christmas tunes.  The show is appropriately titled "Christmas Favorites Old and New".  There's no charge to attend.  The show starts at 7 tomorrow night in the Moffat County High School Auditorium.
HAYDEN HIGH SCHOOLERS PERFORM PLAY THIS WEEKEND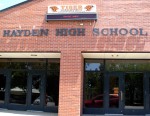 The drama department at Hayden High School will put on a performance this weekend.  The cast has their first performance tonight, of the play "Honeymoon at Graveside Manor", a comedy mystery.  Performances are at 7 tonight and tomorrow night, with a matinee at 1 tomorrow afternoon.  Tickets will be available at the door and range from $5 to $10.  It takes place at Hayden High School.
STEAMBOAT TO HOST COMMUNITY PARTY NEXT WEEK

The City of Steamboat will hold their Community holiday Partly next week.  It's the 34th year the city has held the party.  There will be tubing on Howelson Hill.  You can bring your own tube, but leave the sleds at home.  Party goers will also sing Christmas carols and visit with Santa.  There will also be refreshments available.  The party will be held Tuesday evening from 6 to 8 at Howelson Hill.
BILLIONAIRE SUES OVER INVESTMENT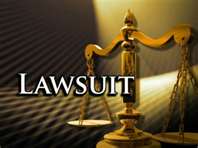 Billionaire Kirk Kerkorian is suing an adviser who got him to invest more than $680 million in a Colorado company.  Kerkorian filed suit in Clark County,Nev., claiming Edward Davis and others misrepresented the assets of Delta Petroleum.  Delta reported a $458 million net loss over nine months in November and said it had been unable to find a buyer for some of its assets to raise cash.  The company says restructuring is likely. Davis could not be reached for comment.

In high school sports:
Yesterday:
In basketball:
Hayden's girls beat Vail Christian.
Hayden's boys beat Crested Butte at the Meeker Shootout.
The Steamboat girls fell to Windsor at their shootout.  The Steamboat Boys beat Conifer.  At the same shootout, the Moffat County boys lost to Windsor.
Today:
In basketball:
The Meeker boys continue their shootout with Hayden, Rangely and Little Snake River Valley attending.
The Little Snake River Valley girls go to the Little Six Tournament in Rawlins.
The Steamboat boys and girls continue their shootout with Moffat County attending.
In wrestling:
Moffat County goes to the Union Duals.
Rangely goes to the Roosevelt Duals.
Tomorrow:
In basketball:
The Meeker boys continue their shootout with Hayden, Rangely and Little Snake River Valley attending.
The Little Snake River Valley girls continue at the Little Six Tournament in Rawlins.
The Steamboat boys and girls continue their shootout, with Moffat County attending.
Broncos:
The Denver Broncos host Chicago Sunday.  You can catch all the action live on 55 Country with the pre-game at noon and the kick-off at 2.