MEETING ABOUT SEXUAL PREDATOR TO BE HELD TONIGHT IN CRAIG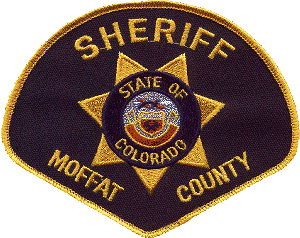 The Moffat County Sheriff's Office is hosting a public safety meeting tonight to discuss the recent addition of a sexually violent predator to the community.  49-year old Dale Waite has moved to Moffat County, after serving his second prison sentence for sexual crimes.  Wait has moved north of the Craig city limits, leaving the responsibility of notifying the community to the sheriff's office.  Sheriff Tim Jantz says he's required, by law, to hold a safety meeting when a sexually violent predator moves into the area.  While this is the second time such a meeting has been held in Craig, the first involved a man who was living at CAPS and interacted very little with the community.  That's not the case with Waite, who will be living in his own place.  Tonight's meeting will be held at the Center of Craig at 6:30.  Due to the nature of the meeting, parents are asked to leave small children at home.
SEMINAR TO HELP PREVENT EMPLOYEE THEFT TO BE HELD TOMORROW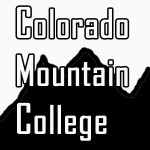 There have been several incidents of employee theft over the last decade in Northwest Colorado, some of which have wound up in criminal and civil courts.  Now, Colorado Mountain College in Steamboat is offering a one-day seminar on how to prevent such thefts.  It's part of the college's Success Steps program.  The Steamboat Economic Development Council is co-sponsoring the seminar, which will include lunch.  Speakers will discuss how to prevent thefts, improve online security, and how to proceed once a theft is suspected.  the seminar will be held tomorrow at 11:30 at the Steamboat Smokehouse.  You can register by calling 870-4491.
STEAMBOAT HIGH SCHOOL GETS NEW ASSISTANT PRINCIPAL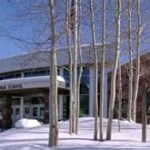 The Steamboat School Board has hired a new Assistant Principal for Steamboat High School.  Meghan Hanson-Peters has been with the district for 8 years.  She steps in for Marty Lamansky, who has been promoted to the district's curriculum director spot.  Hanson-Peters starts her new position immediately. Moffat County High School officials are also looking for a new assistant principal, after Travis Jensen announced last week that he is stepping down for personal reasons.
WEB SITE OFFERS INFORMATION ON CHARITIES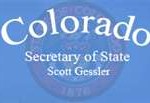 If you are thinking about donating to a charity this holiday season, the Colorado Secretary of State's office and the Better Business Bureau (BBB) both have tips that may help you.  Each year, the Secretary of State's office releases a report on charitable donations.  The report helps citizens determine where they should donate their money, especially if they are hesitant or unsure about where their money is going and how it is being spent.  The report also shows exactly how much of your donation actually reaches the charity after all other expenses are paid.  The office says all charitable organizations must be registered with the Secretary of State's office and they must file annual financial reports.  For more information you can visit the Secretary of State's office Web site by clicking here.
ROUTT COUNTY FAIR BOARD LOOKING FOR NEW MEMBERS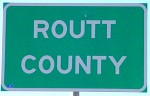 The Routt County Fair Board is looking for new members.  The board plans events and details regarding the fair.  The board has nine members, but two are leaving.  If you're interested in applying you can send them a letter of interest.  Duties include attending at least one meeting a month. Those meetings vary in their locations.  Contact information is as follows:  e-mail – jdelay@co.routt.co.us; fax – 879-3992; mailing address - P.O. Box 773598, Steamboat Springs, CO 81639.
LITTLE SNAKE RIVER BOYS AND GIRLS BASKETBALL TEAMS RANKED NUMBER ONE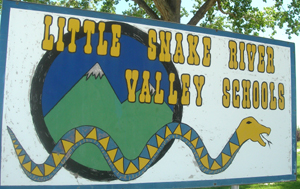 The Casper Star-Tribune has the Little Snake River Valley High School boys and girls basketball teams ranked number one in 1-A Wyoming this year.  The paper says the girls team was the best in 1-A during the regular season last year, and return the most players of any contender.  Morgan Wille was named as one of the 5 players to watch.  The report says she is one of the most complete guards, noting her 6.6 steals, 9.1 points, and 2.4 assists per game last year.  The paper predicts the boys to defend their championship title, with Daniel Wille as one of the five players to watch.
FORECLOSURE NUMBERS DROP IN COLORADO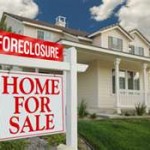 Foreclosures in Colorado are down steeply as 2011 nears an end.  The state Division of Housing says that foreclosures are down 28 percent.  Year-to-date through November, the county with the largest decreases in foreclosure filings, year-over-year, was Mesa County, where filings decreased by more than 35 percent. Pueblo County reported the smallest decline in filings with a decrease of 12.5 percent from the first eleven months of 2010 to the same period this year.  All counties surveyed reported year-over-year decreases in foreclosure filings.
ROMANOFF WON'T RUN IN NEW DISTRICT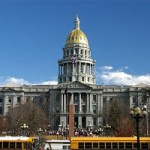 Former Colorado Speaker of the House Andrew Romanoff says he won't run for Congress in the 6th District even though new congressional lines make it more favorable to Democrats.  Romanoff said yesterday that he won't launch a campaign to challenge Rep. Joe Miklosi for the Democratic nomination there. The seat is held by Republican Rep. Mike Coffman.  Romanoff's decision ends weeks of speculation about whether he would enter the race. Romanoff said he's gotten hundreds of calls and emails from people around Colorado urging him to run but he says it's not the right time.  Romanoff lost to Democratic Sen. Michael Bennet last year in a primary.
OVER 30 EXTREME WEATHER RECORDS BROKEN IN COLORADO THIS YEAR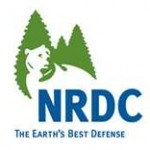 Weather experts say there were over 30 extreme weather records broken this year.  Now, that information can be viewed on an interactive web page from the Natural Resources Defense Council.  The site will include information about other states as well.  The council says 2011 has been a year of unparalleled weather extremes, which have cost around $53 billion in dollars in damages.  They say in the near future the U-S will continue to see extreme heat, heavy precipitation and the heavy winds of tropical storms.  The site will be available soon on the NRDC website later this week.

In high school sports:
Tomorrow:
In basketball:
Rangely's girls play at Duchesne at 6.
The Meeker boys host their shootout with Rangely and Little Snake River Valley attending.
The Steamboat boys and girls host their shootout, with Moffat County attending.