WILDLIFE OFFICER INVESTIGATING POACHING INCIDENT NEAR RANGELY
Colorado Parks and Wildlife is looking for the person or persons responsible for a senseless poaching incident in Rio Blanco County.  Wildlife officers say someone shot a mule deer buck on Rio Blanco County Road 116 south of Rangely, and abandoned the carcass.  Only the head had been removed, while the rest was left to rot.  Investigators believe the incident happened Friday afternoon.  Anyone with information can call Parks and Wildlife's Meeker Office at 878-6090, or the Operation Game Thief Hotline at 877-COLO-OGT.  Callers to the hotline are eligible for a $500 reward.  Those found guilty of poaching can spend thousands of dollars in fines, years in jail, and likely will have to give up hunting privileges in Colorado and other states.
M.C. SHERIFF TO HOLD SAFETY MEETING REGARDING SEXUAL PREDATOR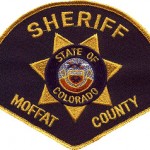 The Moffat County Sheriff's Office is inviting the public to a safety meeting tomorrow night, to discuss the recent arrival of a sexually violent predator in the county.  The man in question has been publicly identified as 49-year old Dale Waite.  Waite relocated to Moffat County after being paroled for a 2009 sexual assault.  He has also spent significant time in a California prison for sexual crimes.  Waite has established a residence north of Craig, prompting the required safety meeting.  At tomorrow's meeting the sheriff will go over the expectations of his staff, the public, and of Waite himself.  There will also be experts on hand to talk about sexual violence in general.  The meeting starts at 6:30 tomorrow night at the Center of Craig.  Authorities ask residents NOT to bring their young children, due to the nature of the meeting.
LEASE SALES SCHEDULED FOR NORTHWEST COLORADO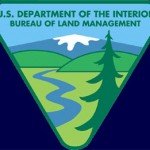 The Bureau of Land Management is again looking for public input on upcoming oil and gas lease sales in Northwest Colorado.  The Little Snake Field Office manages seven of those parcels, six in Moffat County and one in Rio Blanco County.  The White River Field Office manages 33 of the parcels in Rio Blanco County.  The environmental reviews, and maps of the proposed parcels are available here: LSFO WRFO.  The BLM is looking for feedback on those proposals.  The date of the sale is May 10th.  The quarterly oil and gas lease sale actually takes place February 9th.  The Little Snake Field Office has six parcels in that sale, three in Moffat County, and three in Routt County.  The deadline for filing a protest in that sale is Monday.
STEAMBOAT YULE LOG HUNT STARTS THURSDAY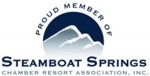 The 32nd annual Yule Log Hunt starts Thursday in Steamboat.  The hunt is sponsored by the Tread of Pioneers Museum and the Steamboat Chamber.  Starting Thursday, KRAI will air a daily clue leading searchers to the log's hiding place.  The hunt begins where last year's ended, at the picnic deck in Rich Weiss Park.  The person who finds the log will be rewarded with a $150 Chamber gift certificate and a framed piece of historical artwork.
DEMOCRATS WIN REDISTRICTING BATTLE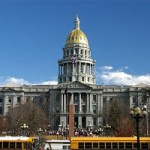 The Colorado Supreme Court has upheld a lower court ruling siding with Democrats in a fight over congressional redistricting that could give them a chance of unseating Republican Representative Mike Coffman.  The court issued the final word in the redistricting battle yesterday.  The ruling upholds a decision from Denver District Judge Robert Hyatt in favor of changing Coffman's district by moving Republican-leaning portions of Douglas County into the Eastern Plains seat held by Republican Representative Corey Gardner. The map also puts the City of Aurora entirely in Coffman's seat, instead of being split between two districts.  Republicans argued the Democratic map made unreasonable changes to make more races competitive. The decision will not be appealed to the U.S. Supreme Court.
STUDY SAYS STATE WILL EXPERIENCE JOB GROWTH NEXT YEAR
University of Colorado Leeds School of Business forecasts a slow steady job growth for Colorado in 2012 in their 47th annual Colorado Business Economic Outlook.  CU Economist Richard Wobbekind says that Colorado will continue its positive streak from 2011 well into 2012.  In terms of job growth, professional and business services including computer programming, legal services and architecture have increased. Education and private health delivery are also consistently doing well in 2011.  A projected 23,000 jobs are expected to be created next year, which is a 1 percent job growth from 2011.
NEW CONGRESSIONAL GROUP TO FOCUS ON FOSTER CARE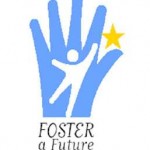 Legislators have created a Congressional Caucus on Foster Care to protect and promote the welfare of children in foster care and those who have aged out of the system.  A press release says children in the foster care system number over 424,000.  Those transitioning out of the system, without finding permanent families, are at a higher risk for unemployment, poor educational outcomes, health issues, early parenthood, long-term dependency on public assistance, increased rates of incarceration, and homelessness.  The Caucus will provide a forum for members to discuss the challenges facing all foster youth and develop policy recommendations for improving child welfare outcomes in safety, will being, educational opportunities, and youth, family, and community engagement.

In high school sports:
Yesterday:
In basketball:
Steamboat's boys lost to Niwot.
In hockey:
Steamboat beat Summit.