KRAI AND 55 COUNTRY HOLIDAY DRIVE 2011 CONCLUDES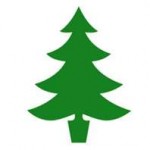 The KRAI and 55 Country Holiday Drive ended it's 2nd day with volunteers again collecting donations outside the Centennial Mall in Craig.  The amount of food collected totaled 4080 pounds; toys numbered over a thousand and cash donations exceeded $24,000.  100% of what was collected stays in Moffat County, and benefits Advocates Crisis Support Services, the Interfaith Food Bank in Craig, Christmas for Kids, and Christmas for Seniors.  Santa was available all day to talk to the kids.  The drive ended at 6 Friday night.  Over 100 pictures from our 2011 Holiday Drive can be seen in the three galleries above.
SEXUALLY VIOLENT PREDATOR MOVING TO CRAIG AREA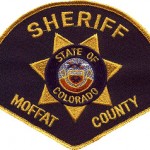 The Moffat County Sheriff's Office is notifying the public of a Sexually Violent Predator that is being released into the area.  Sheriff Tim Jantz says all relevant information about the man, including his identity, will be revealed at a public safety meeting to be held next week.  The man in question was tagged a violent predator in California.  He was recently released in Colorado, and has notified law enforcement that he plans to move north of Craig.  He is required to register as a sex offender and is considered high risk.  The safety meeting will be held Wednesday night at 6:30 at the Center of Craig.  The public is invited, but due to the nature of the meeting, residents are advised NOT to bring their children.  A photo of the man will be posted at krai.com after it's released at the safety meeting.
COLOWYO COAL MINE IS SOLD TO WESTERN FUELS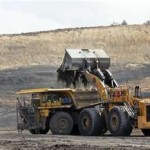 Colowyo Coal Mine has officially been sold.  Western Fuels, a fuel supplier that deliver coal under contract to the Craig Station and Nucla Station power plants, has closed on it's purchase of the mine from Rio Tinto.  Western Fuels is owned by Tri-State Generation and Transmission.  That makes it a convenient transaction, as Tri-State's Craig Station is primarily fueled by coal from Colowyo.  Mine officials say the transition has been a smooth one.  Terms of the transaction, including the cost of the purchase, will not be disclosed.
BUDGET CUTS AFFECT THE FIGHT AGAINST BARK BEETLES
The U.S. Forest Service says budget cuts are forcing the federal government to limit its response to a bark beetle outbreak that has destroyed millions of acres of forests in the West.  A study requested by U.S. Sen. Mark Udall says the Forest Service is placing a priority on protecting lives, communities and critical water supplies by removing dead trees from hazardous areas.  The government has also provided grants to wood companies to find new uses for the dead wood.  Acting regional forester Jerome Thomas says the bark beetle epidemic has ravaged an estimated 41 million acres in the West, including 4 million acres of forests in Colorado and Wyoming.
BOYS AND GIRLS CLUB WILL HOLD COWBOY CHRISTMAS TOMORROW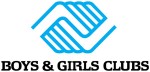 Cowboy Christmas is tomorrow.  The event is a fundraiser for the Boys and Girls Club in Craig.  It features dinner, dancing, simulated gambling, and live and silent auctions.  Tickets are $35 per person.  Cocktails start at 5:30 tomorrow night, dinner is at 6:30, and the entertainment, and auctions will follow. Tickets will be available at the door.
TREE FESTIVAL IS SUNDAY IN HAYDEN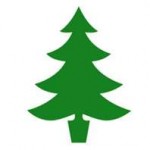 The Holiday Tree Festival is Sunday at the Hayden Fairgrounds. This is the show's fifth year.  It will feature displays of wreaths, trees and other crafts, decorated by local service organizations, including youth clubs. The pieces will be for sale, with the proceeds going to the various organizations that contributed them. The festival will be held in the Routt County Fairgrounds Exhibit Hall starting at 1 Sunday afternoon.
CASA HOLDS HOLIDAY HOME TOUR TOMORROW

The non-profit group CASA, or Court Appointed Special Advocates for children, is sponsoring a Holiday Home Tour tomorrow.  Those who would like to tag along can get tickets at various Craig businesses, including the Kitchen Shoppe, Cramer Flooring, Furniture Connection, and Pam Designs.  Tickets are $10 each and the proceeds go to CASA.  After the tour, participants are invited to enjoy cider and cookies at the Center of Craig.  The tour will be from 1 to 4 tomorrow.
FEW MARIJUANA DISPENSARY APPS HAVE BEEN APPROVED LATELY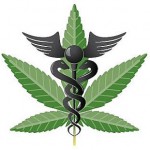 The Colorado Department of Revenue says it has approved 26 of 500 applications to run marijuana dispensaries or marijuana centers.  That's out of an original 818 marijuana center applications.  Agency spokeswoman Julie Postlethwait says most of the pending applications are awaiting confirmation of local approval and final inspections.

BRONCOS:
The Denver Broncos play at Minnesota Sunday.  You can catch all the action live on 55 country with the pre-game at 9 and the kick-off at 11.