KRAI/55 COUNTRY HOLIDAY DRIVE STARTS TOMORROW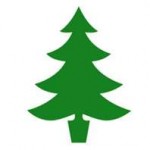 The KRAI and 55 Country Holiday Drive starts tomorrow in Craig.  Volunteers will take your donations of non-perishable food, new and unwrapped toys, gifts for seniors, and cash to benefit Advocates Crisis Support Services, the Interfaith Food Bank in Craig, Christmas for Kids and Christmas for Seniors.  100% of the donations received goes to those agencies.  Donors are able to give their dollars to a specific organization, or can simply make a donation that will be split among the agencies.  The drive takes place from 6 to 6 tomorrow and Friday in front of the west entrance of the Centennial Mall in Craig.
RED CROSS RESPONDS TO 15 COLORADO HOUSE FIRES SO FAR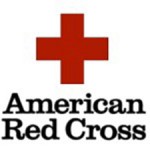 The Mile High Region of the American Red Cross says in the last 15 days, they've responded to 15 home fires in Colorado displacing nearly 70 people.  That equals out to one disaster response every 17 hours.  Red Cross reps say while there is typically an increase in home fires over the holiday season, this year has been busier than normal.  Fortunately, a house fire in Steamboat last night didn't require the services of the Red Cross, as the blaze was limited to the chimney and roof.  Common causes of seasonal house fires include heating sources, holiday lights and indoor cooking.  People are urged to unplug holiday lights overnight and when they're not at home.  It's also recommended that residents have their chimneys and heaters inspected to make sure there are no fire hazards.
COMMISSION TO VOTE ON REDISTRICTING MAPS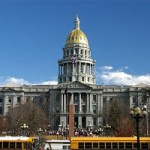 A Colorado commission charged with redrawing state legislative districts will vote on which maps to submit to the state Supreme Court in what has turned into a bitter partisan process.  The 11-member panel is considering several maps, including Democratic-drawn proposals that Republicans have blasted because they pit several GOP incumbents against each other.  Pairing same-party incumbents in next year's contests could increase Democrats' five-vote advantage in the Senate and jeopardize Republicans' one-vote edge in the House.  Legislative districts are redrawn every 10 years to account for population changes.  The commission must submit maps to the court by Dec. 6.
COWBOY CHRISTMAS TAKES PLACE SATURDAY IN CRAIG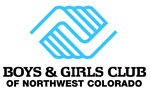 The Boys and Girls Club of Craig will hold their Cowboy Christmas this weekend.  The night features dinner, dancing, simulated gambling, and live and silent auctions.  The event is a fundraiser for the Boys and Girls Club.  Tickets are $35 per person.  It takes place Saturday night, with cocktails at 5:30, dinner at 6:30, and entertainment to follow.  You can get tickets at Spirit Pass, the Boys and Girls Club, and the Craig Daily Press.
AMERICANS ELECT POLITICAL PARTY MAKES IT ONTO COLORADO BALLOT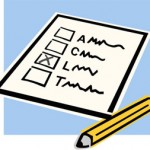 A group planning to nominate an independent presidential candidate online has won a spot on Colorado's 2012 ballot.  Secretary of State Scott Gessler announced yesterday that Americans Elect qualifies as a new minor political party in Colorado after collecting over 12,000 valid signatures.  Americans Elect says Colorado is the 10th state where it has won the right to list a presidential candidate. It hopes to be on all 50 by next year's presidential elections.  The other states where the group is already qualified to list a candidate are Arkansas, Alaska, Arizona, Nevada, Kansas, Michigan, Ohio, Florida and Utah.  Any registered voter can participate in Americans Elect's online nominating process. The group hopes to narrow the field to six candidates this spring and then hold an online nominating convention in June.
HOLIDAY TREE FESTIVAL TAKES PLACE SUNDAY IN HAYDEN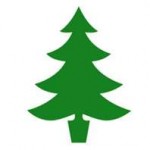 The Holiday Tree Festival is scheduled for this weekend at the Hayden Fairgrounds. The show is in its fifth year and features displays of decorated wreaths, trees and other crafts. The items were decorated by local service organizations, including youth clubs. The pieces will be for sale, with the proceeds going to the various organizations that contributed them. The festival will be held in the Routt County Fairgrounds Exhibit Hall starting at 1 Sunday afternoon.
GROUPS SEEK PUBLIC COMMENT ON COLORADO RIVER WATER PLAN

The Colorado River Basin States and the Bureau of Reclamation are looking for public input on the most recent phase of the Colorado River Basin Water Supply and Demand Study.  The study is being done to explore current and future imbalances in water supply and demand in the basin system.  It will also identify options and strategies for mitigating those imbalances.  The first three phases of the study are expected to be finished by early next year.  The groups are trying to head off any future water shortages either in Colorado or states down river.  Click here for more information about the study.