CRAIG POLICE OFFICER ARRESTED FOR HARASSMENT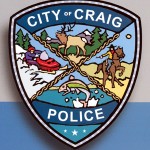 Craig police officer Frank Schmedeke has been arrested on domestic violence charges.  Schmedeke was arrested after an incident at his home Sunday on suspicion of harassment.   Because of his relationship to the alleged victim, a domestic violence tag was added to the charge.  Formal charges will be determined by the District Attorney.  The Moffat County Sheriff's Office is handling the investigation.  Sheriff Tim Jantz says he believes an internal investigation is also underway at the Craig Police Department.  Schmedeke has since been released on a personal recognizance bond.
TEXAS MAN ARRESTED AFTER TRYING TO SPEED TO WIFE'S SIDE AT DENVER HOSPITAL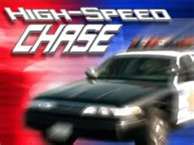 A Texas man was arrested last week for traffic violations he reported himself.  After his wife was injured in a snowmobile wreck near Granby, 39-year old Floyd Price of San Antonio warned Grand County Authorities that he would be speeding to Denver to be with his wife. The dispatcher told Price that he was not to break any traffic laws.  However, a short time later, there were reports of a black SUV with Texas license plates driving recklessly on Village Drive in Granby as well as another one for the same vehicle speeding near Tabernash.  According to one witness, the SUV was passing vehicles in the westbound lane, causing westbound cars to swerve to the shoulder and brake to avoid a head-on collision.  Winter Park Police tried to stop Price, but he refused.   Authorities say the traffic was too heavy in Winter Park, so they stopped their pursuit.  When Price called Grand County Dispatch and told them he would not stop for the officers, they told him they would deploy spike strips.  Price finally stopped near Berthoud Pass.   Price is charged with vehicular eluding, reckless driving and obstructing police.
NEW MEEKER SCHOOL BUILDING STILL CLOSED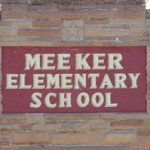 The new Meeker Elementary School is still closed.  The building was scheduled to open this year, with new classrooms for young students, however structural issues in the building have forced school district officials to keep it clear of children.  The issues were discovered prior to the beginning of the school year, and students have been housed at other area schools.  It's not clear when the building will be safe for students, but the school district doesn't expect it to be used this year.
REPORTS SAY CYBER MONDAY HIGHLY SUCCESSFUL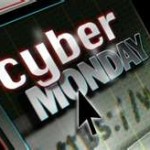 The shopping season's biggest online holiday was more popular than ever Monday as consumers rushed to the Web for exclusive Cyber Monday deals.  Reports say online traffic was up 43 percent from last year, and online sales were up 15 percent as of yesterday afternoon. Matt Shay, CEO of the National Retail Federation, says sales on Cyber Monday and over the long weekend show retail is "providing a needed shot in the arm to our nascent recovery." Electronics were the most popular items, with sales up 26 percent over last year, and products such as flat-screen TVs and digital cameras led the pack.
REDISTRICTING COMMITTEE BACK AT WORK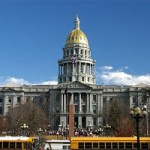 A bipartisan commission charged with redrawing Colorado Senate and House legislative districts is discussing new maps after the state Supreme Court rejected their proposals over concern that too many counties were split.  The once-a-decade process to redraw legislative districts to reflect population changes will impact legislative races next year and the balance of power at the Legislature for years to come.  Republicans currently control the House by one vote and Democrats control the Senate by five. The maps commission approved in September would have put one-third of the Legislature's 100 seats in competitive races next year.  But the court ruled this month that the proposed maps were unacceptable.  Commissioners must submit new maps to the court by Dec. 6.
MORE PARENTS SAYING "NO" TO SCHOOL VACCINATIONS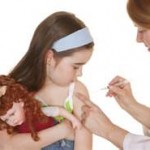 More parents are opting out of school shots for their kids. In eight states now, more than 1 in 20 public school kindergartners aren't getting all the vaccines required for attendance.  That growing trend among parents seeking vaccine exemptions has health officials worried about outbreaks of diseases that once were all but stamped out.  In a study, state health departments were asked for kindergarten exemption rates for 2006-07 and 2010-11. Alaska had the highest exemption rate in 2010-11, at nearly 9 percent.Colorado's rate was 7 percent.  Vaccine exemptions rose in more than half of states, and 10 had increases over the five years of about 1.5 percentage points or more, a range health officials say is troubling.  Those states, too, were in the West and Midwest  -Alaska, Kansas, Hawaii, Illinois, Michigan, Montana, Oregon, Vermont, Washington and Wisconsin.
FREE CHILD SCREENING OFFERED IN HAYDEN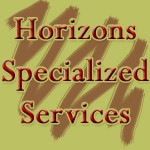 Horizons Specialized Services wants Northwest Colorado residents to know they screen children for developmental issues…and they do so for free.  Parents that are concerned about the developmental growth of their young child can contact Horizons and set up a screening.  The screenings consist of tests of the child's hearing, vision, muscle development, comprehension, and more.  Call 871-8558 for an appointment.