KRAI HOLIDAY DRIVE TAKES PLACE THURSDAY AND FRIDAY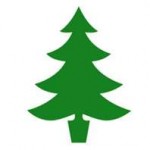 The KRAI and 55 Country Holiday Drive is just three days away.  This year's drive will take place Thursday and Friday.  For 12 hours each day, radio station staff and volunteers from numerous service organizations will stand outside the Centennial Mall in Craig taking donations for worthwhile non-profit groups.  Donations of non-perishable food, new and unwrapped toys, gifts for seniors, and cash will be collected for Advocates Crisis Support Services, The Interfaith Food Bank in Craig, Christmas for Kids, and Christmas for Seniors.  Musical entertainment will be provided indoors throughout both days, and Santa Clause will be around for the kids to visit.  The Holiday Drive runs from 6 to 6 Thursday and Friday in front of the west entrance of the Centennial Mall in Craig.
BLACK FRIDAY SHOPPERS SWARM STORES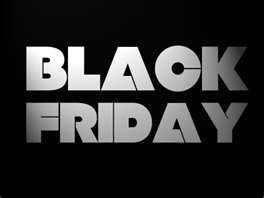 You wouldn't have noticed we were in a struggling economy by the crowd at the Craig Walmart on the eve of Black Friday.  The store, along with many other big box stores across the country started their sales at midnight, or in some cases even earlier Thursday night.  Some customers complained that merchandise was being distributed before sales times, leaving those who thought they were getting there on time, without the purchases they wanted.  While the struggling economy was a factor for a lot of shoppers, the reports were mixed when it came to how well businesses did during the biggest shopping day of the year.  Nationally, sales over the entire holiday shopping period are expected to be up this year.
WYMAN MUSEUM FLOAT AWARDED FIRST PLACE IN PARADE OF LIGHTS
Residents lined Victory Way and Yampa Avenue in Craig Saturday night for the Craig Lions Club's annual Parade of Lights.  The parade featured Christmas themed floats with spectacular light displays.  Two of the favorites this year were the float from the Parrot Heads and the one from the Wyman Living History Museum.  The museum's, which featured an Elvis impersonator playing piano and was titled "Rockin' Round the Christmas Tree" won first place by judges from the Downtown Business Association.  Those watching from their cars were able to listen to non-stop Christmas music from KRAI and 55 Country's Soundtrack to the Parade of Lights.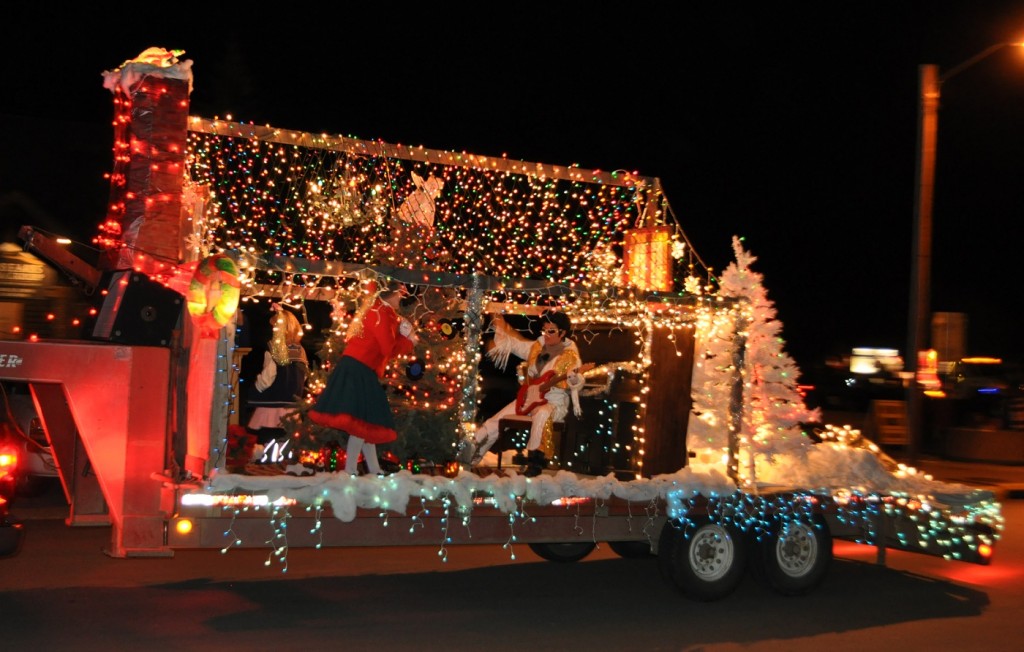 THE WYMAN MUSEUM "FIRST PLACE" FLOAT
MARIJUANA PROPONENTS WORK TO GET ISSUE ON NEXT YEAR'S BALLOT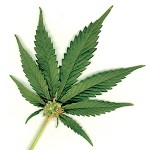 As proponents of a ballot initiative to legalize marijuana near the deadline to turn in signatures, their outlook is anything but certain.  An independent poll this summer found a slight majority of Coloradans support legalizing cannabis. But whenever marijuana has actually appeared on the ballot in Colorado in recent years – most commonly as measures to ban dispensaries and other marijuana businesses – it has generally fared poorly.  Voters in 33 cities and towns – including three earlier this month – have now decided to ban medical-marijuana businesses in their communities. Voters in nine counties have decided to do the same for unincorporated areas of their counties.  Proponents of the drug will try this year to get Colorado voters to legalize the drug for recreational use.
PARKS AND WILDLIFE LOOKS FOR EDUCATOR OUTREACH ASSISTANT
Colorado Parks and Wildlife is looking for someone to help them out with their educational programs on a part time basis. The department has announced they're looking for an Educator Outreach Assistant. The right person will have good computer, organizational and communication skills. They also must have a clean driving record, a flexible schedule, and the ability to travel within the state. An Educator Outreach Assistant helps the Statewide Educator Outreach Coordinator in implementing the department's teacher professional development model. If you're interested, you can email your resume to the department. The email address can be found here.
MEDICARE CUTS BY FEDS ARE IMMINENT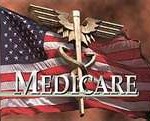 Unless Congress acts before Jan. 1, doctors will again face steep Medicare cuts that threaten to undermine health care for millions of seniors and disabled people.  This time it's a 27.4 percent cut. Last year, it was about 20 percent. The cuts are the consequence of a 1990s budget law that failed to control spending but was never repealed. Congress passes a temporary fix each time, only to grow the size of reductions required next time around. Last week's supercommittee breakdown leaves the so-called "doc fix" unresolved with time running out.
MOFFAT COUNTY COMMISSIONERS CANCEL WEEKLY MEETING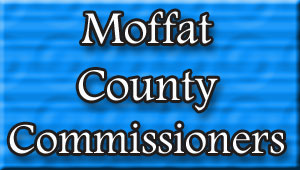 There will be no Moffat County Commissioners meeting tomorrow.  The commissioners typically meet every Tuesday, but this week, two of the commissioners will be gone.  Audrey Danner and Tom Gray will both be out of town on county business, leaving only Tom Mathers in town.  Without a quorum, there could be no action on any agenda items, so the commissioners decided to scrap the meeting altogether.  The next meeting will be Tuesday December 6th.