VERNAL MAN KILLED IN FIERY CRASH ON MOFFAT COUNTY ROAD 51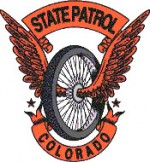 A Vernal, Utah man was killed in a fiery rollover crash on Moffat County Road 51 yesterday.  The Colorado State Patrol says the 62-year old man, whose name is being withheld until next of kin is notified, was hauling a load of crude oil, when he lost control on a curve and rolled the tractor and trailer onto its side.  The trailer burst into flames and the driver was killed in the wreck.  Troopers say speed may have been a factor.
PARADE OF LIGHTS TO BE HELD TOMORROW NIGHT AT 6 IN CRAIG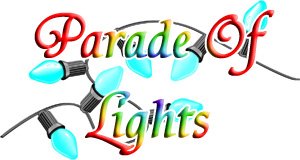 The Parade of Lights is tomorrow in Craig.  The annual parade features Christmas themed floats, that are encouraged to include spectacular lighting decorations.  Prizes will be awarded to some of the best floats.  The parade will travel the old parade route in Craig, from Craig Middle School south to Victory Way, then west to Ledford.  The route then goes up past Sunset Meadows and Sandrock Care and Rehab, and finally ends in the Safeway parking lot.  It starts at 6 tomorrow night, and once again, KRAI will carry the soundtrack to the parade starting at 5.
EXCEL ENERGY PROPOSES RATE HIKE
The Colorado Office of Consumer Counsel is reviewing Xcel Energy's request for an electricity rate hike that would raise the typical residential customer's bill by about 6 percent.  The state office represents the interests of residents, agricultural consumers and small businesses before state regulators who will review the request. Its director Bill Levis says that historically, Xcel has requested more than what his office thinks it should and more than what the Public Utilities Commission eventually approves. Levis said Wednesday it appears more of the proposed rate hike will fall on residential customers than others, such as commercial customers.  Xcel has said the rate hike will help it cover costs for items including higher taxes and cutting down beetle-infested trees that could topple power lines.
GESSLER PROPOSES CHANGING STATE CAMPAIGN FINANCE RULES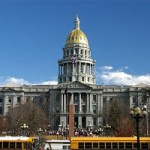 Colorado Secretary of State Scott Gessler is proposing an overhaul of campaign finance rules he says need to be updated but his suggestions are being criticized by some groups.  A public hearing on the proposed rules is set for Dec. 5 and Gessler's office has up to 180 days to make determinations. One of the rules would limit the total fine for filing a late or incomplete campaign-finance report. Gessler says under the current rule some groups rack up fines they can't realistically pay.  Other proposed changes include keeping a $5,000 disclosure threshold for political issue committees, instead of the $200 threshold in state law. A judge ruled against Gessler in that matter but he's appealing.  Critics of the Republican secretary say he's overstepping his authority.
SECRETARY OF STATE ISSUES REPORT ON CREDIBLE CHARITIES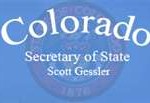 If you are thinking about donating to a charity this holiday season, the Colorado Secretary of State's office and the Better Business Bureau (BBB) both have tips that may help you.  Each year, the Secretary of State's office releases a report on charitable donations.  The report helps citizens determine where they should donate their money, especially if they are hesitant or unsure about where their money is going and how it is being spent.  The report also shows exactly how much of your donation actually reaches the charity after all other expenses are paid.  The office says all charitable organizations must be registered with the Secretary of State's office and they must file annual financial reports.  For more information you can visit the Secretary of State's office Web site by clicking here.
SALVATION ARMY STILL NEEDS BELL RINGERS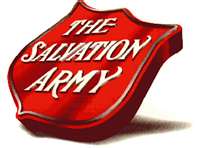 Bell ringers for the Salvation Army have started collecting donations today. Bell ringers are stationed outside department and grocery stores collecting funds for the organization.  But the group says they need more help.  Volunteers are needed for 1 hour shifts per day in both Routt and Moffat Counties.  Those that are interested in volunteering can call their local Salvation Army Extension Office.
CRAIG GROUP SEEKS ADDITIONS TO NEXT WEEK'S NATIVITY DISPLAY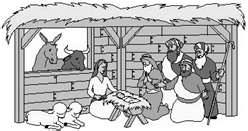 Those that like to put together Nativity Scenes can have theirs displayed at the Church of Jesus Christ of Latter Day Saints in Craig next week.  The annual Interfaith Nativity Display starts Thursday.  The group who organizes the event is now looking for scenes to add to the display.  Everyone is welcome to enter one.  Viewings will be held December 1st and 2nd from 4 to 8 and December 3rd from 9 to 2.  Those interested in submitting their displays can call 326-7300.