VISITING DELAWARE MAN ACCIDENTALLY SHOOTS HIS HUNTING GUIDE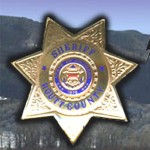 A man who thought he was shooting at a coyote, may face charges for shooting his hunting guide.  The incident took place in western Routt County, where late last week a guide from Meeker was out with his client, 65-year old Thomas Scarfe of Delaware.  Scarfe didn't break any hunting laws when he took the shot, but deputies say the time of day made it difficult for the hunter to identify his target.  Wildlife Officers say that is the most important rule in hunting.  They say it's the first thing taught in hunter safety courses.  Because the target wasn't properly identified, Scarfe could face a careless hunting charge, which is a misdemeanor.  The guide was shot in the shoulder, but the damage was minimal, and he was released from the hospital after treatment of the wound.
CLARK WOMAN TICKETED FOR HIGHWAY CRASH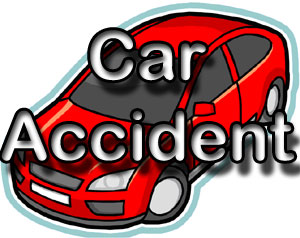 A Clark woman was ticketed last night after crashing into a parked truck on Rabbit Ears Pass.  According to State Troopers, Colleen Stremel crashed into the back of a pickup truck that was about to be towed off the mountain.  The impact ended up hurting the tow truck driver, sending him to the hospital with moderate injuries.  The driver of the truck that was about to be towed was also taken to the hospital, but she didn't suffer any significant injuries.  Troopers say drivers need to start adjusting their driving for winter conditions.  Icy roads have already caused several minor crashes on Rabbit Ears Pass and other highways this year.  Troopers advise drivers to slow down and watch for emergency vehicles, especially on mountain passes.
WILDLIFE OFFICIALS OFFER WILDLIFE FRIENDLY DECORATING TIPS
Colorado Parks and Wildlife has some advice for those already starting to decorate their homes and businesses for the holidays.  Every year wildlife officers are called out to rescue animals caught in strands of Christmas lights.  The department suggests waiting to string lights on posts, shrubs, or small trees until after the peak of the deer rut season, typically after the first of December.  Lights should only be strung on larger diameter trees, as deer like to rub against trunks 6 inches in diameter and smaller.  Wildlife officers also recommend using short strands of lights over a long continuous strand, so if an animal does get caught, there is less cord to deal with.  More tips can be found here.
PERSONHOOD AMENDMENT HEADING BACK TO COLORADO VOTERS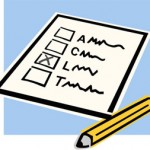 Supporters of a so-called "personhood" amendment will once again ask the state's voters to pass a measure that has already been soundly defeated twice in the last four years.  Amendments 48 (in 2008) and 62 (in 2010) both sought to, in essence, ban abortions by defining the beginning of life at the moment of fertilization.  Neither received more than 30 percent of the vote.  The 2012 effort relies on a somewhat different language. For the first time, it prohibits all abortions, even in the cases of rape or incest, but in the end it attempts to do essentially the same thing as both 48 and 62.
KRAI HOLIDAY DRIVE TAKES PLACE DECEMBER 1ST AND 2ND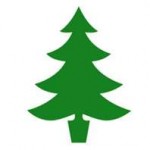 The 93-7/102-3 KRAI and 55 Country Holiday Drive is fast approaching.  This year's drive will take place December 1st and 2nd in front of the west entrance of the Centennial Mall in Craig.  Radio station staff and volunteers from several service and community organizations will brave the cold weather for 12 hours each day to collect non-perishable food items, new unwrapped toys, gifts for seniors and cash for worthwhile non-profit groups.  Those benefiting from the drive are the Interfaith Food Bank in Craig, Advocates Crisis Support Services, Christmas for Kids, and Christmas for Seniors.  High school students can get in on the act now by taking non-perishable foods to their third hour class through the end of the month.  The food collected will go to the drive.  If you would like to help out during this year's drive, or if you have an audible talent you'd like to share during the drive, call us at 824-6574.
KRAI INTRODUCES THE CONTINUOUS CHRISTMAS CHANNEL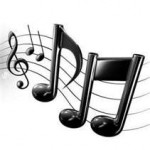 Those looking for continuous Christmas music can now turn to krai.com.  The website now features the Continuous Christmas Channel, filled with traditional and popular Christmas tunes 24 hours a day.  The channel will be online until the end of the year.  You can find it at the top of this page.
REDUCED UNEMPLOYMENT BENEFIT FEES HELPS COLORADO RESIDENTS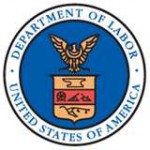 People using state-issued debit cards for unemployment benefits will see many of the fees associated with using the cards reduced or eliminated altogether thanks to the Department of Labor and Employment's renegotiated contract with J.P. Morgan Chase.  The new contract will save users of the cards more than $500,000 each year. Some of the new fee structures are already in place; others will go into effect later this month. Among the changes are:
* Elimination of the "point-of-sale" fees for each transaction, a move that will save cardholders approximately $60,000 per month.
* Allowing cardholders to withdraw up to $809 within a 24-hour period (this is the maximum ATM withdrawal allowed);
* Modification of the Denied Transaction Fee policy. Seventy five cents had been charged if a debit card was denied. Those assessed fees had cost cardholders approximately $14,000 per month. This change will provide one free denied transaction for each deposit the Unemployment Insurance Program makes on the account.
"InColorado, the cards were introduced as a way to expedite the payment of benefits and eliminate the costs of warehousing of check stock, printing and mailing checks. Eliminating postage costs alone have saved us more than $200,000 per year," says Department of Labor and Employment Executive Director Ellen Golombek. "However, since the debit card was introduced, we have worked to find ways to address concerns about bank fees. In February of 2009, claimants were given the choice of having their unemployment benefits deposited directly.  Colorado Labor Department Renegotiates Bank Fees on Unemployment Debit Cards into their bank or credit union account. Last year, we renegotiated the one free teller withdrawal to two free teller withdrawals per month. This latest contract renegotiation is another significant step in that ongoing process."  Tips for avoiding debit card fees appear on the Department of Labor and Employment's website. Click on the links, "Unemployment Insurance" then "Unemployment Benefits Overview" and finally, select the menu item, "Colorado Automated Payment Card".