STATE EDUCATION OFFICIALS UPSET OVER VERMILLION DECISION

The BLM is hearing from yet another agency unhappy with their decision regarding drilling in the Vermillion Basin.  The Colorado Department of Education is crying foul over the BLM's Record of Decision for the Little Snake Management Area, saying the decision will strip them of educational dollars.  While the BLM's decision only applies to federal lands, there are State School Trust lands contained in Vermillion.  State Education Officials say the decision will affect their ability to collect educational dollars from oil and gas companies, because it leaves their land inaccessible.  The state's lands are landlocked within public lands.  A letter to the BLM bashes the Interior Department for disregarding School Trust lands when making their decision, but stops short of asking the agency to reconsider its decision.
MASS CASUALTY DRILL AT STEAMBOAT SKI AREA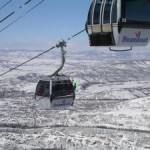 A mass casualty drill will be held at the steamboat Ski Area today.  The drill is routine for emergency responders, and something resort executives wanted to implement in case of a disaster, natural or otherwise.  It will include law enforcement, medical personnel, firefighters and other emergency and governmental services.  The drill will likely be visible to residents, so authorities wanted to let people know what was going on.  It will take place at 1 this afternoon at the ski area.
OIL AND GAS LEASE SALE NETS $7.5 MILLION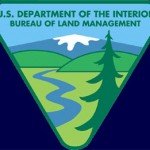 Initial results show the Colorado State Land Board's latest quarterly oil and gas lease auction raised close to $7.5 million from bids for a whopping 245 parcels.  Final audited results of the auction yesterday won't be available for several more days. Leases covering about 122,000 acres were offered yesterday. An initial report shows the high bid per-acre was $700 for a tract in El Paso County.  The highest price ever bid at a State Land Board was $5,850 per acre for a 320-acre parcel in Weld County in August. The next auction is in February, and about 500 tracts have been nominated for listing. State officials expect to be able to list only half. The rest would be held for another auction, if the nominations are cleared.
STATE BUDGET INCLUDES 2 PERCENT CUT IN EDUCATION FUNDING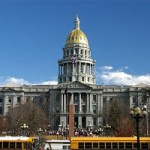 Governor John Hickenlooper's proposed budget got its first test from lawmakers yesterday.  Members of Colorado's joint budget committee got their first chance to ask the Governor questions about his proposal.  Though the proposed budget for next year is larger than this year's, the state has higher costs for mandatory spending due to caseload growth in government services.  That means Hickenlooper's budget does make cuts in some areas, including education which faces a $174 million total cut between K-12 and higher education.  That amounts to a little more than a 2 percent cut, which is significant, though smaller than the reductions made last time around.
HADDEN MAKES 1ST TEAM ALL-CONFERENCE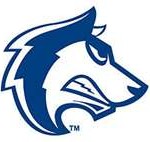 Former Moffat County Bulldog J.T. Hadden has been chosen as a first-team all conference player in the Rocky Mountain Athletic Conference.  Hadden plays on the offensive line for the undefeated CSU Pueblo Thunder Wolves.  Two of his fellow linemen also made the first team.  In all 20 Thunder Wolves made the team, nine on the first team.  The Thunder Wolves have won the conference title and will face the winner of the Minnesota-Duluth and Saginaw Valley game in a first round play-off game November 26th.  The Thunder Wolves are trying to continue their most successful season ever, and hope to play in the NCAA Division 2 National Championship game in December.
JUDGE RULES AGAINST GESSLER ON CAMPAIGN CONTRIBUTIONS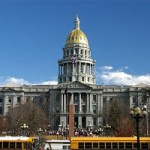 A Denver District judge ruled that Colorado Secretary of State Scott Gessler overstepped his authority by raising the financial disclosure threshold for political groups from $200 to $5,000.  Judge A. Bruce Jones said yesterday that Gessler "went beyond his authority" in changing the $200 limit that voters put in the Colorado Constitution in 2002. Gessler says he will appeal.  He argues that his aim is to bring state campaign-finance laws in line with a recent federal appeals court ruling. He says the Jones' decision will add concussion to a complex process. Colorado Common Cause and Ethics Watch sued Gessler after he made the change in May.  They argued that raising the threshold would make it easier for political groups to avoid disclosing financial interests for ballot initiatives.
U-S HEALTH AND HUMAN SERVICES TO MAKE INSURANCE CHOICES AVAILABLE ONLINE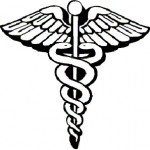 The U-S Department of Health and Human Services has prepared a website to provide health insurance information to businesses and individuals.  The website will allow employers and employees to review the many options that are available.  It's expected to be most beneficial to small businesses, which tend to spend 18 percent more for the same plan as other, larger companies.  The department says in many of those cases, the small business owner is simply unaware of their options.  Employers and their staff will now be able to pour through the more than 2,700 plans of over 530 insurers and choose the one that fits their requirements.  Click here for the site.
CITY OF CRAIG TRASH SERVICE TO BE ALTERED NEXT WEEK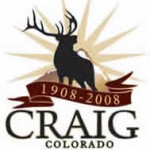 The trash schedule in Craig will be altered next week, due to the Thanksgiving Holiday.  The city's solid waste department will pull double duty over the first couple of days next week, collecting Monday's and Tuesday's trash on Monday, and Wednesday's and Thursday's trash on Tuesday.  Friday's trash will be picked up Wednesday, with no service on Thursday or Friday.  If you have questions you can call Craig City Hall.
BOYS AND GIRLS CLUBS IN CRAIG AND STEAMBOAT BOAST 1,600 MEMBERS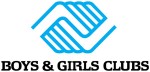 The Boys and Girls Clubs of Craig and Steamboat now have an active membership of over 1,600 students.  That's double the amount of members since 2009.  In fact they say that's half the kids ages 6 to 14 in both communities.  The clubs say they have also served over 3,500 kids since the Craig club started in 2004 and since the Steamboat club started in 2009.  The information is provided in an electronic newsletter asking donors for help in maintaining their services.  The club has also been good for high school students, as 8 of the 14 who graduated last year shared $53,000 in scholarship money, provided through their involvement with the club.  Further information about the club, including how to make a donation, can be found on their website.