U.S. POSTAL SERVICE SUSPENDS RURAL POST OFFICE CLOSURES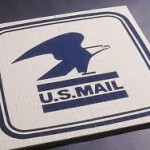 The U.S. Postal Service is calling a "time-out" on post office closings.  The delay is temporary so the postal service will have more time to examine the potential effects of the closings on local communities.  The halt is good through January 2nd, allowing residents to mail holiday packages without the frustration and confusion of being unable to find an open office.  While districts may proceed with the post office discontinuance process, the physical closing of a post office or the physical relocation of routes will be temporarily suspended during this window.  The agency has been holding town meetings across the nation in rural areas, to determine which post offices should be closed to save them billions in operational costs.  Hover, some local leaders have expressed skepticism as to whether or not the communities were actually being heard.  It's been suggested that the agency has already determined which facilities will be closed, and the agency is simply going through a required process.  There are several offices in Moffat and Routt Counties that are being considered for closure.
COLORADO REPUBLICANS CHALLENGE RULING ON REDISTRICTING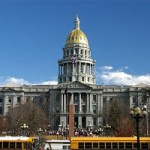 Colorado Republicans will challenge a judge's ruling on proposed congressional lines that give Democrats a chance to unseat two Republican incumbents.  Republicans called the ruling last week by a Denver District judge flawed, saying it makes drastic changes to districts in favor of competitiveness.  The judge chose a Democrat-sponsored map that gives the party a new edge in the heavily Republican district held by U.S. Rep. Mike Coffman.  Coffman's suburban Denver district would include all of Aurora and put Republican-leaning portions of his district into the eastern plains seat held by Republican U.S. Rep. Cory Gardner.  The rural 3rd District on the Western Slope held by Republican Rep. Scott Tipton would become slightly more competitive than it already is.  The Legislature failed to agree on new district lines, and both parties sued.  It was announced yesterday, the Colorado Supreme Court has already rejected a proposed map by democrats, saying there wasn't enough consideration given to county lines.
MEDICAL MARIJUANA LICENSE FEES CUT BY NEARLY A THIRD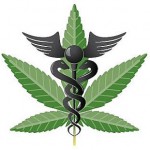 The price of a medical marijuana license in Colorado could be lowered by more than half.  The state Board of Health planned yesterday to consider lowering the fee from $90 a year to $35 a year.  Already the $90 fee is lower than when Colorado first authorized medical marijuana a decade ago, when the fee was $140. The lower annual fee proposal comes from the agency that oversees the licenses.  The agency has suggested the lower fee because it would be sufficient to cover administrative costs.  The health department recently started waiving medical marijuana fees entirely for indigent applicants, a change required by a law passed earlier this year.
STATE DEPARTMENT OF REVENUE TO STOP MAILING TAX BOOKELTS

Starting next year, the Colorado Department of Revenue will no longer mail out income tax booklets to taxpayers.  The decision was made in order to save money on mailing and printing costs.  This doesn't mean taxpayers won't be able to file a paper return, but the department is trying to encourage residents to use the online filing system.  One of their suggestions is to use Revenue Online, a state maintained website that provides tax payers and tax professionals easy access to previously filed tax returns, payment history, refund status, and other information.  Those who aren't on-line will still be able to find tax booklets at participating libraries, state tax district offices, and driver's license offices.  For more information about on-line filing, visit the Colorado Department of Revenue's website.
NUMBER OF UNINSURED COLORADANS RISES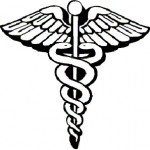 About 150,000 more Coloradans have no health insurance compared to a couple of years ago.  The Colorado Trust reports that 16 percent of the state's population is not covered.  One of the main reasons is the fact that more businesses aren't providing health insurance.  In addition, the cost has gone up so much that more people can't afford it.  Young people ages 19 to 34 make up the biggest portion of the uninsured in Colorado- about 28 percent.  The President's plan to make sure everyone has insurance, doesn't fully kick in until 2014, if it survives a challenge to the U.S. Supreme court.
CHRISTMAS TREE CUTTERS WARNED OF UNSTABLE TREES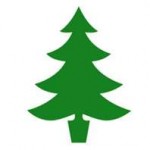 The U.S. Forest Service is warning Christmas tree cutters to be careful in national forests this holiday season because of high winds and the possibility of falling trees.  Forest managers say they may close some tree-cutting areas if conditions become too dangerous.  People can pay $10 per tree for up to five trees. Permits can be purchased at Forest Service offices.
MOFFAT COUNTY HIGH SCHOOL THEATER DEPARTMENT'S PRODUCTION OF "FOOTLOOSE" STARTS TONIGHT
The Moffat County High School Theater Department will sing and dance their way through a production of "Footloose the Musical" over the next few days.  The timing of the play is no coincidence, coming shortly after the release of the remake of the 1980′s movie.  However, play director Heather Dahlberg says their production will be closer to the original movie, with the same story line and original characters.  Performances are at 7 tonight, tomorrow night, and Saturday night, with a matinee at 2 Saturday afternoon.  The doors open a half an hour before show time.  Tickets are $5 per person, and can be purchased at the door.
V.N.A.'S TREE OF LIFE EVENT SET FOR NEXT MONTH

Those who would like to honor a loved one's memory by decorating a Christmas tree ornament can do so at the Northwest Colorado VNA's Tree of Life event next month in Craig.  This is the 5th year the Visiting Nurse Association has held the event.  Those participating will get to decorate an ornament however they like, while visiting with others.  There will also be a story time.  Once the ornaments are finished, they'll be placed on the tree and displayed at the VNA until after the holidays.  Ornaments and decorations will be provided, and after the holidays the ornaments will be sent home with those who created them.  The decorating will take pace December 15th at 4:30 at the VNA in Craig.

BRONCOS:
The Denver Broncos host the New York Jets tonight.  You can catch all the action live on 55 country with the pre-game at 4:35 and the kick-off at 6:20.