NATIONAL GUARD TO INSPECT OLD SHOOTING RANGES IN MOFFAT COUNTY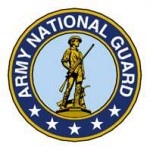 The Army National Guard is revisiting two old shooting ranges in Moffat County, to make sure they left no dangerous items at either range.  The Guard will look at the Bears Ears Sportsman Club's shooting range on County Road 7, a range they used years ago.  Customers of the range will be kept out during the inspection times for the guardsmen's safety.  The Sandwash Artillery Range was used for explosives testing in the 1960′s.  While project manager Captain Eric Wells says use on the range was minimal, they still want to check it out, to make sure there are no leftover explosive devices laying around.  Off highway vehicle enthusiasts that use the area will be made aware of the search times and location.  Wells says chances are, nothing dangerous will be found at either site.  When finished, Wells and the contractors working on the inspection will brief the commissioners on their findings, and let them know whether any further action is necessary.
HAYDEN EDC HOLDS INFORMATIONAL MEETING ON ECONOMIC OPPORTUNITIES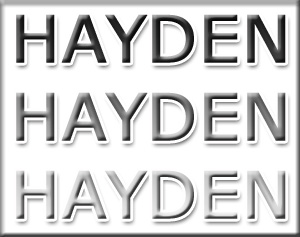 The Hayden Economic Development Commission held an informational meeting last night to make the community aware of some of the economic opportunities it may be missing out on.  Last night's meeting was the result of a number of Business Revitalization Meetings the Commission conducted earlier this year.  The idea is to make sure all economical influences in Hayden, such as the EDC, the chamber, the airport, and the town itself, are communicating, and working together to support existing local businesses, while taking advantage of new opportunities.  Representatives of the Northwest Colorado Cutural Heritage Tourism Association, the Colorado Film Commission, and Yampa Valley Data Partners were also there.  The EDC took the opportunity last night to announce its new website, which they say is the first on-line representation of the town, that goes beyond governmental information.  The hope is that those businesses or individuals considering locating in Hayden, will use it to get an accurate feel of the town.  The website is welovehayden.com.
SUPREME COURT REJECTS LEGISLATURES REDISTRICTING MAP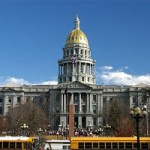 The Colorado Supreme Court rejected proposed reapportionment maps for the Colorado Legislature on yesterday, saying they don't take county boundaries into enough consideration to meet constitutional requirements.  The maps were the product of months of work by the 11-member Colorado Reapportionment Commission, which generated much criticism from opponents who said some of the House and Senate lines it drew unnecessarily split some counties.  In a 4-2 decision, the court said that while it was admirable that some lines were drawn to benefit minority populations in some counties, it shouldn't be done at the expense of others. Numerous counties and various other groups objected to specific parts of the maps, primarily to complain that some lines split counties for reasons other than to create as many politically competitive districts as possible.  Western Slope advocacy group Club 20 and several counties were among those objectors.  Former state Rep. Gayle Berry, R-Grand Junction and a member of the reapportionment commission, said the panel is expected to meet within the next seven days to discuss the court ruling and determine how to proceed.
MOFFAT COUNTY COMMISSIONERS OFFER TIPS FOR DRIVING ON SLICK ROADS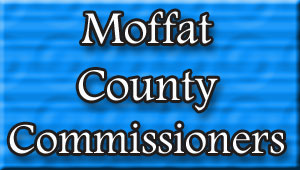 The Moffat County Commissioners yesterday focused on driving during slick conditions for their safety meeting.  The commissioners pick an issue each month on which they offer safety tips.  Commissioner Tom Mathers said when driving on slick roads, people need to slow down and give themselves extra time.  If you go into a slide on an icy road, Mathers says always remember to take your foot off the gas, and steer into the turn.  As the vehicle rights itself, you may have to adjust the steering a couple of times.  If you end up stuck on the side of the road, don't continue to spin your wheels, as you will only dig yourself deeper into the snow.  Instead, motorist should keep sand or kitty litter in their cars that can be used for traction.  Travelers should also make sure they have an emergency kit in their car, complete with warm blankets and extra food and water, even for short trips.
COLORADO ONE OF 11 STATES TO SEEK A WAIVER FOR NO CHILD LEFT BEHIND REQUIREMENTS

The Education Department says 11 states have sought a waiver around unpopular proficiency requirements in the No Child Left Behind education law.  Monday was the deadline for the first round of applications, but a majority of states are expected to apply in future rounds.  President Barack Obama said in September that states that do certain things such as develop better teacher evaluation systems can apply for waivers around some requirements in No Child Left Behind. The first waivers are expected to be granted early next year. Critics have said the law is too rigid and sets unrealistic standards.  The states that applied this week are Colorado, Florida, Georgia, Indiana, Kentucky, Massachusetts, Minnesota, New Jersey, New Mexico, Oklahoma and Tennessee.
DEMOCRATIC HOUSE LEADER STEPS DOWN FOR PERSONAL REASONS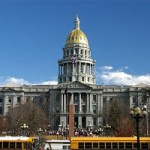 Congressional candidate Rep. Sal Pace says is stepping down as the leader for Democrats in the Colorado House but will serve the remainder of his term in the Legislature.  Pace made the announcement yesterday. He says we wants to "provide continuity" to House Democrats and give new members a chance to lead.  The Pueblo representative is challenging Republican incumbent Rep. Scott Tipton in the sprawling 3rd Congressional District that covers southern Colorado and the Western Slope.  The district is among the Colorado's most competitive.  Pace was elected to the state House in 2008. Before that he was the district director of former 3rd District Rep. John Salazar. In the Legislature Pace has worked on land, water and renewable energy issues affecting his district.  Democrats will elect a new House leader on Friday.
FESTIVAL OF TREES UNDERWAY AT TREAD OF PIONEERS MUSEUM
The Tread of Pioneers Museum has on display their annual Festival of Trees.  People can stop by the museum and see over a dozen Christmas trees that have been decorated by members of the community.  They are available for viewing through Monday.  Visitors can stop by between 11 and 5 each day until then.  Tickets are $5 for adults, $4 for seniors, and $1 for kids, unless you are a Routt County resident.  County residents get in free.
PARENTS OF CRAIG MIDDLE SCHOOLERS INVITED TO FILL OUT ONLINE SURVEY

Parents of Craig Middle School students can participate in an online survey regarding the educational quality of the school.  The surveys are completely anonymous, something school officials hope will generate more honest responses.  Questions range from how well they think staff and teachers are doing their jobs, to how they believe the educational needs of their children are being addressed.  The survey can be found here.  Parents have until Friday to fill it out.

BRONCOS:
The Denver Broncos host the New York Jets tomorrow night.  You can catch all the action live on 55 country with the pre-game at 4:35 and the kick-off at 6:20.