MOTORISTS NOTICE FLAMES SHOOTING INTO SKY EAST OF HAYDEN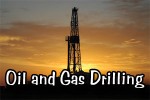 Travelers on highway 40 east of Hayden may have noticed flames shooting into the sky in the hills north of the highway over the last few days.  The flames are part of a process oil companies use to flare off natural gas from the oil wells.  Karl Bowers of Quicksilver Resources, the drilling company that owns the well, says on exploratory wells, such as the one northeast of Hayden, the natural gas isn't contained, but rather burned off.  He says if the well was a permanent producer, they would likely create a holding facility for that gas.  However, an exploratory well is temporary, and building a holding facility would be too costly.  Bowers says the amount of gas that is burned off is minimal, and is standard for exploratory oil wells.  He says they have a few wells in Northwest Colorado where the natural gas is being flared off, but the one in question is the only one visible from the highway.
VETERANS AFFAIRS REPS TO HOST TOWN HALL MEETINGS THIS WEEK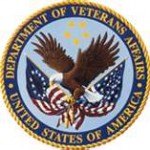 Veterans Affairs has scheduled a number of Town Hall Meetings for this week in northwest Colorado.  The V.A. is meeting with veterans across the state to answer any questions they might have about their benefits.  The benefits include medical care, disability benefits, guaranteed home loans, educational benefits, and life insurance, as well as others.  Veterans will also get an explanation of e-benefits, an online program for reviewing individual V.A. benefit claim information.  The first meeting was last night in Meeker.  Today V.A. reps move on to Craig, where they will meet at the telehealth clinic from 10 to 2 and at the V.F.W. Post from 4 to 7.  Another meeting takes place in Walden tomorrow at the Jackson County Admin Building from 11 to 2.  The last will be held in Granby tomorrow at Mountain Parks Electric from 4 to 7.
STEAMBOAT LAUNCHES NEW INTERACTIVE MAPPING WEBSITE

The City of Steamboat has recently launched an upgraded and enhanced interactive mapping website the public can use.  The site runs on the latest G.I.S. technology software through the Environmental Systems Research Institute.  City reps say the site is very user friendly and contains graphical and text search options for locating sections of land.  The site now contains layers representing addresses, streets, parcels, building footprints, schools, city trails, bus routes and bus stops.  Users can find the mapping system by clicking here.
LOVE INC DISTRIBUTES COATS IN DINOSAUR AND SOUTH ROUTT COUNTY THIS WEEK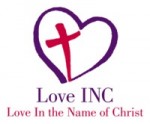 Love INC will distribute winter coats to those that need them today in Dinosaur.  The group has been collecting used coats for their annual drive, and will distribute some of those coats this week.  Today and Thursday, they will be at Dinosaur School.  Those needing a coat can pick one out between 2:30 and 4:30 both days.  There's a limit of one coat per person, but there is no income requirement.  Saturday, Love INC will distribute at the South Routt Elementary School from 10 to 4.  Donations are still being accepted.  You can drop a coat off at Love INC, or Calvary Baptist Church in Craig.
FARM AND RANCH FAMILIES WORRIED ABOUT NEW CHILD LABOR LAWS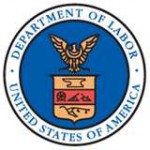 Colorado family farmers are worried about a proposal by the U.S. Department of Labor to change child-labor laws.  One would only allow kids under age 15 to work on their parent's farm. Another would keep children under age 16 from driving most power equipment.  Colorado Farm Bureau spokesman Shawn Martini says agriculture groups hope to persuade the Labor Department to amend its proposals.
LOGGING EFFORTS TO TAKE PLACE ON WYOMING HIGHWAY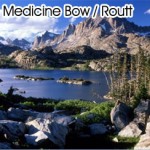 Those who use Wyoming highway 230 between Woods Landing and the Colorado Border are being advised to watch for flaggers and machinery, as logging efforts will be taking place near the roadway.  Beatle killed trees are being cut down and removed, so they don't pose a threat to the highway or right-of-way fences.  Work is expected to continue until spring, when wet conditions will force them to stop.  The work will then pick up again in the fall of next year.  The project is a partnership between the Medicine Bow national Forest and the Wyoming Department of Transportation.
HATE CRIMES ARE DOWN IN COLORADO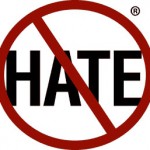 Reported hate crimes in Colorado fell almost 30 percent between 2009 and 2010, according to a national report released by the FBI yesterday.  Colorado law enforcement agencies reported 154 hate crimes last year, down from 218 a year earlier. In 2008, 164 bias-motivated offenses were logged across the state.  The annual accounting is required by the federal Hate Crimes Statistics Act of 1990.  Hate crimes are classified as those motivated by biases based on race, religion, sexual orientation, ethnicity, national origin or disability.  The FBI cautioned media and others from ranking states based on the data, because of many variables that could draw inaccurate contrasts, especially population and the number of participating law enforcement agencies.
WESTERN COLORADO CLERKS WORRIED ABOUT PUBLIC BALLOT LAW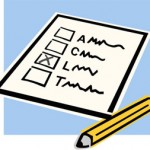 Mesa County Clerk Sheila Reiner and Jefferson County Clerk Pam Anderson are warning that some voters can no longer expect secret ballots if new rules go into effect.  The clerks are worried that a recent court ruling cannot be carried out.  The Colorado Court of Appeals ruled in August that ballots are subject to the state's open-records law and must be made public as long as they don't identify who cast them.  Clerks are worried that voters could still be identified despite precautions.