CRASH ON RABBIT EARS SENDS THREE TO HOSPITAL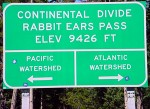 Weather is blamed for a crash yesterday on Rabbit Ears Pass that sent three people to the hospital.  State troopers say four people in a truck had to be rescued after rolling the vehicle down a nearly 300 foot embankment.  Three of them were injured, including a 6-year old girl, but none of them seriously.  They were taken to Yampa Valley Medical Center in Steamboat, where they were treated for there injuries.  Troopers used ropes to help rescue them.  The accident was just one of several that Routt County authorities responded to during yesterday's snow storm.
TIPTON TO TAKE WATER RIGHTS ISSUE TO WASHINGTON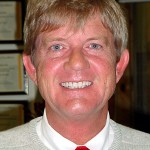 Republican Representative Scott Tipton is asking questions about water rights for private entities on federal land.  The western Colorado Republican is taking issue with a requirement that private water holders sign their water rights over to the U.S. government as a permit condition.  Tipton argues that the requirement oversteps the authority of the U.S. Forest Service.  He recently wrote a letter to the U.S. Department of Agriculture complaining about the requirement.  The matter is scheduled to be discussed in Washington tomorrow by the House Subcommittee on National Parks, Forests and Public Lands.
FRACKING – GROUND WATER STUDY RESULTS RELEASED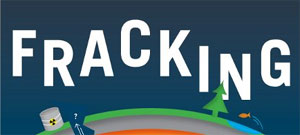 The National Ground Water Association has released the findings of a study done on the effects of fracking on ground water.  The study was done in Pennsylvania, but the NGWA says it applies to all areas where fracking occurs.  Among the findings, the NGWA says only 20 percent of home water wells in the study had a sanitary well cap.  They also say an obvious grout seal existed on only eight percent of the wells.  About 40 percent of the water wells exceeded at least one aesthetic or health indicator standard, most frequently for manganese, turbidity, or coliform bacteria, before gas well drilling occurred.  Manganese is not a health risk, but can cause staining.  Turbidity refers to cloudiness of water.  It has no health effects, but can interfere with disinfection and provide a medium for microbial growth.  Coliforms are bacteria that are naturally present in the environment and used as an indicator that other, possibly harmful bacteria may be present.  The study shows that those who own household water wells should routinely have them tested annually and maintained routinely.  Learn more about the study by clicking here.
REDISTRICTING DECISION MAKES COLORADO A SUPER BATTLEGROUND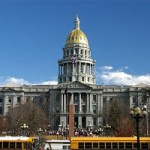 Political analysts say a new congressional map chosen by a Denver judge paves the way for high-profile and high-spending races next year because it gives Democrats a chance to unseat two Republican incumbents.  Democrats got a boost with new boundaries for the 6th Congressional District held by Rep. Mike Coffman. The sprawling 3rd District held by Scott Tipton remains competitive. And that, former Democratic House Speaker Terrance Carroll said Friday, raises Colorado's battleground status in 2012.  A Democrat has never held Coffman's seat.  A judge on Thursday chose a Democrat-sponsored map for Colorado's congressional districts for the next 10 years.  Republicans argued for minimal changes to current districts, and they can appeal.
ROUTT COUNTY BUDGET IS UP FOR REVIEW BY PUBLIC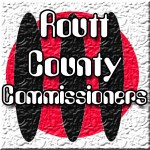 The Routt County Finance Department will hold a budget press release meeting Wednesday.  The county is giving residents a chance to review the budget for the upcoming year, and to make comments.  The budget meeting will be from 1:30 to 2:30 Wednesday in the Sarvis Creek Meeting Room of the courthouse in downtown Steamboat.  Public comment will reserved for a hearing on the 22nd in the Commissioner's Hearing Room of the courthouse.  County Commissioners plan to adopt the budget at just before 10 the morning of December 13th in the Commissioner's Hearing room.  If you have questions, you can call the Routt County Finance Department.  The phone number is 879-0108.
CNCC NURSING PROGRAM'S OPEN HOUSE IS TODAY

Colorado Northwestern Community College's open house for their nursing program takes place today.  The college is promoting its nursing program, and is recruiting students for the program.  The open house starts at 5:30 tonight, and is expected to last a couple of hours.  If you would like more information, call 824-1104.
GRAND FUTURES STILL LOOKING FOR BOARD MEMBERS

Grand Futures Prevention Coalition is still looking for volunteers to serve on a couple of boards.  The organization focuses on drug, alcohol and tobacco prevention among youth in Moffat, Routt, and Grand Counties.  County boards need representation.  The tri-county governing board also has openings.  Anyone looking to serve on one of the boards can get a hold of Grand Futures online.
MOFFAT COUNTY HIGH SCHOOL DRAMA DEPARTMENT TO PERFORM "FOOTLOOSE"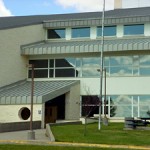 The Moffat County High School Theater department is putting the finishing touches on a performance they will give this weekend.  The department will perform "Footloose" the musical at the school Thursday, Friday, and Saturday.  The play's director, Heather Dahlberg, says the play will resemble the 80′s version of the movie, more than the recent remake.  The play will be held in the Moffat County High School auditorium at 7 all three nights, with a matinee performance Saturday afternoon at 3.  Tickets are $5 per person and can be bought in advance or at the door.
VOICE OF MCDONALD'S VOTING GOING ON ALL MONTH
Voting in the Voice of McDonald's international singing competition continues through the end of the month.  Craig resident Melissa Hawthorne is one of the finalists. Hawthorne has made it past the preliminary rounds, and has produced a video that fans can vote for.  The singer getting the most votes will be the next "Voice of McDonald's".  There are 22U.S.finalists.  Northwest Colorado residents are encouraged to go online to see the video and then vote for Hawthorne.  The deadline for voting is November 30th.  You can cast your vote here.

In high school sports:
Over the weekend
Football:
-Little Snake River Valley beat Dubois 54 to 33 in the state championship game.  That's the Rattlers 21st consecutive win, and their 2nd straight championship win.