A SALUTE TO VETERANS
FROM THE OAK RIDGE BOYS
RANGELY MAN SENTENCED FOR HATCHET MURDER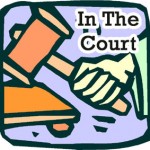 A 31-year-old man convicted of killing his father with a hatchet has been sentenced to life in prison.  Jerry D. Snider must also serve a 48-year sentence for a related aggravated robbery conviction. A Ninth Judicial District judge sentenced Snider Wednesday.  A jury in Meeker couldn't reach a decision at Snider's first trial earlier this year. A Glenwood Springs jury convicted him of first-degree murder in June.  Prosecutors say Snider struck his father, Jerry Snider Sr., in the head nine times with a hatchet and then stole his wallet, credit cards and truck. Snider pleaded not guilty by reason of insanity but prosecutors argued his mental condition was the result of voluntary alcohol and substance abuse.
VETERANS DAY ACTIVITIES BEING HELD IN NORTHWEST COLORADO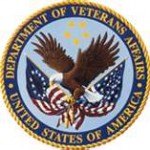 Today is Veteran's Day, and there are activities planned throughout the day.  In Craig, the celebration is at Moffat County High School. The VFW, the American Legion, and the Daughters of the American Revolution will host a number of activities including a performance by the high school band, speeches by veterans, a video, a flag ceremony on the football field, and more before lunch. After lunch, students will return to class for lessons on the military and Veteran's Day. The VFW restaurant in Craig is offering a free meal to veterans with the proper ID today.  In Meeker, the VFW will host a lunch on the Rio Blanco County Courthouse lawn at noon for veterans and their families. In Steamboat there's a breakfast for veterans at the VFW until 9 this morning. A USO dance will be held at the Steamboat Community Center at 7 tomorrow night.  Many state offices are also closed today.
FORMER MEEKER MAYOR APPOINTED TO BLM'S NORTHWEST R.A.C.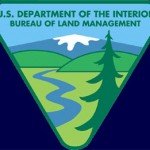 A former Meeker mayor has been appointed to the Bureau of Land Management's Northwest Resource Advisory Council.  Steve Loshbaugh will represent Energy and Mineral Interests on the council.  Loshbaugh is also the Coal Shipping Supervisor at Colowyo Coal Company.  The regional councils advise the BLM on public land issues, such as outdoor recreation, livestock grazing, mineral development, and energy production.  Each RAC is composed of 15 members chosen for their expertise in specific fields.  Loshbaugh is one of 5 new appointees to the Northwest RAC.  Jackson County Commissioner and Walden veterinarian Lanny Weddle was also appointed, representing elected officials.
ROUTT COUNTY EMPLOYEES GET BONUSES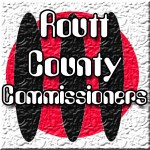 Routt County commissioners are giving full-time employees a $1,000 bonus next month.  Commissioners approved $390,000 for the program because revenues this year are expected to be up about $600,000 from budget projections.  A report says employees who worked part-time or only a portion of the year will receive prorated bonuses.
BLM COLLECTS NEARLY $3 MILLION IN QUARTERLY LEASE SALE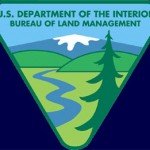 The Bureau of Land Managements latest oil and gas lease sale brought in nearly $3 million.  43 of 54 parcels, a total of just under 32,000 acres of mineral rights were sold.  The state gets 49% of the proceeds, with the remainder going to the federal government.  Last year, the state received more than $178.6 million from lease sales.  A lease is just the first step for a company or individual before eventually applying to develop and produce oil and gas from the land.   Additional planning, environmental analysis, and public input must occur before any drilling can begin.
JUDGE RULES IN FAVOR OF DEMOCRATS IN REDISTRICTING CASE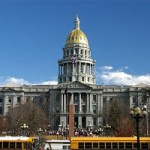 The GOP stronghold held by U.S. Rep. Mike Coffman could be up for grabs after a Denver District judge sided yesterday with Democrats in their proposed redrawing of congressional lines. Judge Robert Hyatt's ruling makes Coffman's suburban Denver district more Democratic by incorporating all of Aurora, Colorado's third largest city.  It also moves Republican-leaning portions of Coffman's district into the eastern plains seat held by Republican U.S. Rep. Cory Gardner.  Republicans have held Coffman's 6th Congressional District for decades.  Both parties filed lawsuits after the state Legislature failed to agree on new district lines this spring to reflect population changes.  The map proposed by state Democrats makes minor changes to Denver's 1st Congressional District, the 3rd Congressional District in western and southern Colorado, and the 5th Congressional District surrounding Colorado Springs.  Republicans had argued for minor changes to district lines that were adopted 10 years ago.
TEACHER RATING SYSTEM APPROVED BY STATE EDUCATION OFFICIALS

Colorado education officials have finished work on teacher rating system that could make it easier to fire teachers who don't meet testing standards.  The Board of Education unanimously approved the system Wednesday. The standards in the works for months create a four-tier grading system for teachers and principals. The grades are "highly effective," "effective," "partially effective" and "ineffective."  Educators rated "ineffective" for two consecutive years would lose tenure. New teachers would need three consecutive years of "effective" ratings to make tenure. The standards won't be in place for many just yet. They will be tested at pilot schools, and state lawmakers have to sign off next year.
TAX AMNESTY PROGRAM COMING TO AN END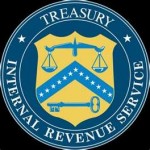 Coloradans have until November 15 to cash in on a tax break that lets residents and businesses off the hook for half of their accrued interest and other civil and criminal penalties if they pay their back taxes.  The amnesty program was created by the Joint Budget Committee to reduce the cut to public school funding.  All additional revenues raised go directly to the State Education Fund.  Almost all individual and business taxes due on or before December 31st of last year are eligible.  The Department of Revenue has already collected over $800,000 of back taxes through the program.  Over half of that came from individuals.  After the amnesty expires next week, residents owing back taxes will again be subject to penalties ranging from interest charges to garnished wages and property seizures.  For more information about the program, click here.
HOLIDAY CRAFT FAIR AT CENTENNIAL MALL TODAY AND TOMORROW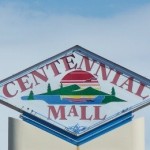 A craft fair will be held over the next couple of days at the Centennial Mall in Craig.  Residents can stop by and do some early Holiday shopping.  The craft fair will be held today from noon until 7 and tomorrow from 9 until 4.

In high school sports:
Tomorrow
In football:
Little Snake River Valley takes on Dubois in the state championship game.  You can hear that game live on 55 country starting at 10 tomorrow.