A SALUTE TO VETERANS
FROM THE OAK RIDGE BOYS
R

ANGELY MAN CONVICTED OF KILLING HIS FATHER WITH A HATCHET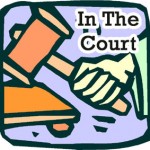 Jerry Snider, Jr. of Rangely has been convicted of killing his father with a hatchet.  The 31-year-old reportedly attacked his father in his home in July of 2009. He struck his father nine times in the head with the hatchet blade.  After the murder, Snider took his father's wallet, credit cards, and the keys to his truck. As a result, Snider, Jr. was convicted of aggravated robbery as well.  The district attorney's office reported that Snider had a history of prolonged and heavy drug and alcohol abuse dating back to the age of 15.  He had pleaded not guilty by reason of insanity.  Tuesday marked the end of Snider's second trial for the murder. A month-long trial in Meeker earlier this year ended with a hung jury because of one hold-out juror supporting a not guilty verdict. The second trial was moved to Glenwood Springs by court order.  Snider is scheduled for sentencing on Nov. 9, 2011. He faces a potential sentence of life in prison without the possibility of parole.
NATIONAL TEST SPOTLIGHTS PROBLEMS WITH EMERGENCY ALERT SYSTEM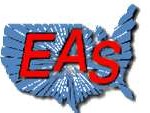 Yesterday's first ever national test of the Emergency Alert System revealed some problems with the system.  Stations across the country reported problems such as poor sound quality, inability to return to regular programming, and even not receiving the message at all.  Wild West Radio experienced some of those problems.  Two entire states never got the test.  While it was supposed to last about 30 seconds, some stations experienced up to 5 minutes of warbled audio.  The Emergency Alert System is a warning system that broadcasts instructions to residents in the case of a disaster, natural or otherwise.  Radio and television stations must report back to the F.C.C. by the end of next month so the agency can work out the issues.  The test was conducted by the F.C.C., FEMA, and NOAA.
CHANGE IN CLASS ENDS LEAGUE RIVALRY BETWEEN MOFFAT COUNTY AND STEAMBOAT HIGH SCHOOLS FOR MOST SPORTS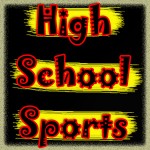 The league rivalry between Moffat County and Steamboat High School will soon come to an end in most sports.  The Colorado High School Activities Association has tallied enrollment numbers to determine shifts in classes, a move made every two years.  Changes in enrollment numbers can affect which class schools compete in athletically.  For Moffat County High School it means they will drop to 3-A in every sport except swimming, in which they'll remain a 4-A competitor.  The only other sports that did not change was football, in which Moffat County will remain 3-A.  That means Steamboat and Moffat County will continue to face each other in league play for football, but because Steamboat's numbers put them in 4-A status for most other sports, the rivalries in basketball, soccer, wrestling, volleyball, and other sports will only continue through non-league play.  Moffat County Principal Tom Schnellinger says they have every intention of keeping the rivalry alive.
BLM ANNOUNCES PARCELS UP FOR OIL AND GAS LEASE AUCTION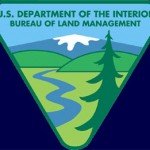 The Bureau of Land Management has released the list of parcels they plan to offer up in their quarterly oil and gas lease sale in February.  There are a total of six parcels that cover just under 5,000 acres in Northwest Colorado.  Three of them are in Moffat County and three are in Routt County.  A public protest period is now underway.  All protests need to be filed by December 12th.  You can learn more about the parcels up for auction by calling the Little Snake River Field Office of the BLM, or by visiting their website.
VETERANS DAY ACTIVITIES PLANNED FOR NORTHWEST COLORADO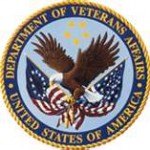 There are a number of veterans activities planned in Northwest Colorado tomorrow.  Tomorrow is Veteran's Day, and in Craig, there will be a number of activities to honor past and current soldiers at Moffat County High School.  A performance by the high school band, speeches by veterans, a video, a flag ceremony on the football field, and more are planned before lunch.  After lunch, students will return to class for lessons on the military and Veteran's Day.  In Meeker, the VFW will host a lunch on the Rio Blanco County Courthouse lawn at noon for veterans and their families.  In Steamboat there will be a breakfast for veterans at the VFW from 6:30 to 9.  A USO dance will be held at the Steamboat Community Center at 7 tomorrow night.
NURSING OPEN HOUSE TO BE HELD AT CNCC CRAIG CAMPUS MONDAY

Those considering a career in nursing are encouraged to attend an event at Colorado Northwestern Community College in Craig next week.  The college is hosting an open house for its nursing program.  The event gives potential nursing students a chance to get information about CNCC's program.  They'll also be able to talk with advisers about the profession itself.  The open house is Monday at 5:30 at the Craig Campus.